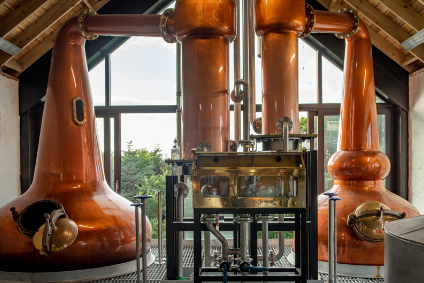 The Scotch whisky industry has pledged to have net-zero emissions from its own operations in place by 2040 as part of a new sustainability commitment.
The Scotch Whisky Association, the trade group that represents the sector, today said the new pledge aims to "dramatically" reduce the carbon footprint of the overall Scotch industry. As well as net-zero emissions, the SWA has promised to make all packaging for Scotch whisky reusable, recyclable and compostable by 2025.
SWA chief executive Karen Betts said: "The Scotch whisky industry's new sustainability strategy is both ambitious and achievable. A huge amount of work has gone into its development and is now going into its implementation. This is a great example of collaboration within our industry and with other organisations in our supply chain, the energy sector and in government."
A number of Scotch distillers have built bio-gas facilities or have other more environmentally-friendly sources of energy in place to fuel production. Speaking to just-drinks last year, the founder of Eden Mill, Paul Miller, said carbon neutrality will be commonplace in whisky within the next decade.
"Carbon neutrality will be basic hygiene factor stuff in ten years time" – just-drinks speaks to Eden Mill founder Paul Miller
---