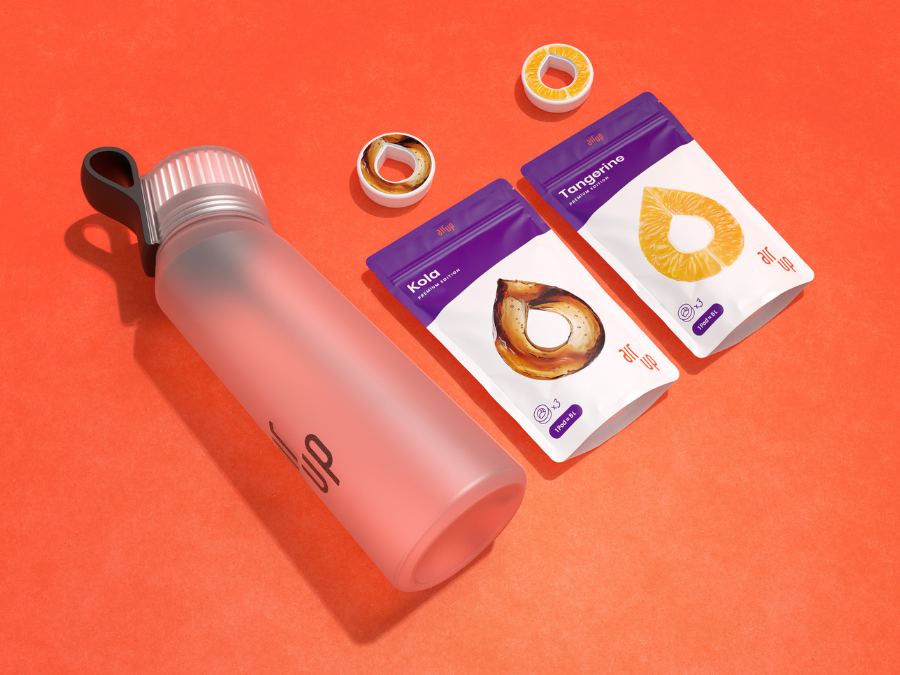 Germany-based flavoured-water company Air Up is launching in the US market, following two successful funding rounds and backing from PepsiCo.
The product consists of a water bottle and flavour pods. Rather than flavour the water itself, a scented pod is placed at the top of the bottle that activates smell receptors in the nose and the mind then imposes that flavour on the water the consumer is drinking.
Air Up has raised approximately US$60m in capital over the course of two funding rounds, which it is using to expand into the US and further increase its presence in the EU. PepsiCo is one of the group's main investors, as well as Five Seasons Ventures, Ippen Media, Oyster Bay Venture Capital and individual investors such as Ashton Kutcher and Guy Oseary.
The company launched in Germany in 2019. Since then, it has expanded to ten countries and employs roughly 300 people. Air Up has sold water bottles and flavoured pods to roughly two million customers and expects to post revenues of approximately $100m in September 2022.
The product has ten flavours in its range, such as Mango-Passion Fruit and Orangeade. A starter kit consisting of a bottle and three flavour packs cost $39.99. Each subsequent flavour pod pack of three costs $7.99.
"We developed the initial prototype as part of our college thesis after uncovering that our unhealthy craving for sugar is connected to our perception of flavour," said Air Up co-founder Lena Jüngst. "So, we created a unique mechanism that helps you drink more plain [tap] water by simulating flavour through scent, without having to add all the unhealthy additives in traditional flavoured beverages.
"We've seen meteoric growth and excitement around the brand in Europe and we know our drinking system presents a much-needed solution to the US hydration problem. We're thrilled to shift the way Americans consume water through scent-flavoured hydration and look forward to seeing where this next chapter takes us."
Earlier this week, PepsiCo issued a second "green bond" worth US$1.25bn. The money is earmarked for a range of sustainability projects overseen by the soft-drinks company's Pep+ climate programme.
Is the soda market in danger of going flat?
The post Scent-based flavoured-water company Air Up targets US appeared first on Just Drinks.
Source link