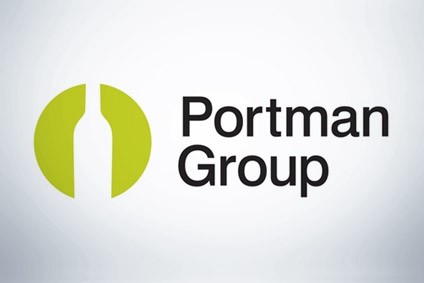 UK alcohol advertising watchdogs have told retailers not to stock a CBD gin after the brand's packaging broke guidelines on promoting drug use.
The Portman Group today said it has issued a Retailer Alert Bulletin (RAB) on Silent Pool Distillery's 40%-abv Colorado High CBD-infused gin. The bulletin is sent to major supermarkets and other retailers and prevents them from re-ordering the product.
The RAB comes after Silent Pool decided not to work with the Portman Group on revising the product following an investigation into Colorado High prompted by a consumer complaint.
Colorado High is available on Silent Pool's online store for GBP50 (US$68) per 50cl bottle. The expression contains 200mg of CBD oil extracted from hemp.
Silent Pool today hit back at the ruling, describing the Portman Group's decision as having been "predetermined".
"I am disappointed but not surprised," Silent Pool MD Ian Mcculloch said in a statement sent to just-drinks. "They consistently linked CBD to cannabis despite being told that we don't even use the word on the packaging and that CBD is completely legal and can be purchased by anyone."
Mcculloch continued: "We have sold thousands of bottles and not had a single complaint and now these customers are being treated like children by an outfit that has failed to grasp the reality of the CBD market."
In its ruling, the Portman Group said Colorado High went against current guidelines on promoting CBD products. The group's complaints panel ruled that hallucinogenic-style packaging and the use of the word "high" in the brand name "created an indirect association with illicit drugs". The panel also found that the use of well-being messaging on the product's back label is "problematic".
"We would urge producers to think carefully about how they place a CBD descriptor on their product's packaging," the Portman Group said. "It is important that CBD is viewed as an ingredient, rather than a suggestion of therapeutic or health benefits."
The group, which is funded by its members, is revising its guidance to aid producers in their use of CBD in alcohol products.
In today's statement, Silent Pool described the Portman Group as a regulator "that is funded by the big drink companies that clearly feels like it needs to regulate, even if there is no known, reported or obvious public harm. Since when is one 'complaint' within thousands of happy customers a threshold to intervene?"
The distiller is not the first alcohol company to attack the Portman Group after a ruling. In 2014, BrewDog CEO James Watt issued a statement that said: "I would like to issue a formal apology to the Portman Group for not giving a sh*t about today's ruling."
Also in 2014, Pernod Ricard accused the organisation of "using a sledgehammer to crack a nut" after a ruling against the group's namesake spirits brand.
"The longer something goes on, the more permanent it becomes" – just-drinks speaks to William Grant senior category director Ian Baines about post-COVID trends
---