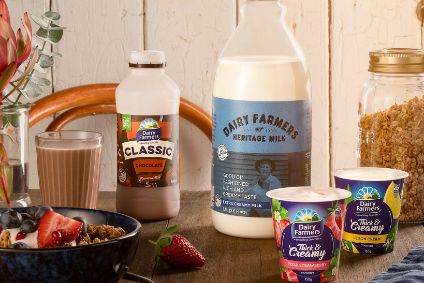 Credit-rating agency Moody's has forecast that Japanese multi-category company Kirin will exit the coronavirus pandemic behind global rivals such as Heineken and Carlsberg.
In a note that downgraded Kirin's credit rating from 'stable' to 'negative', Moody's said this week that recent moves by the brewer, distiller and soft drinks producer to diversify outside of beverages will fail to make up for weakness in drinks. According to the credit agency, Kirin's bottom-line performance will likely lag that of its peers, even after the beverage industry emerges from the coronavirus crisis.
"The negative outlook reflects Kirin's weak margins when compared to its peers and uncertainty around its ability to improve profitability relative to the previous levels over the next few years," said Moody's senior credit officer, Mariko Semetko.
Last year, Kirin took a 30.3% share in Japan-based FANCL, which makes preservative-free skincare products. The move, which continued earlier Kirin initiatives in health & wellness, was thought by some industry observers to be an effort to reduce the brewer's exposure to the shrinking Japanese beer market.
The company, which owns the Australia-based Lion beer business, this year tried to offload its Lion Dairy & Drinks business to China Mengniu Dairy Co. The deal was subsequently blocked by the Australian Government.
Despite the credit downgrade, Moody's said it expects Kirin's EBITDA margins to improve up to 2022. However, the improvement will lag Heineken and Carlsberg, whose EBITDA margins are in the high teens. Kirin's margins will also compare unfavourably to Japanese rivals Asahi and Suntory Holdings, Moody's forecast.
A spokesperson for Kirin did not immediately reply to a request for comment.
Will Q3 bring an end to 2020's hangover, are the softs going hard and would Stock Spirits fancy a beer? – The just-drinks Analyst
---
We Thank To Our Readers For Your All Contributes. We Still Seek Your Support In Pandemic CoronaVirus.
Donate Bellow For Better Future
[charitable_donation_form campaign_id=57167]