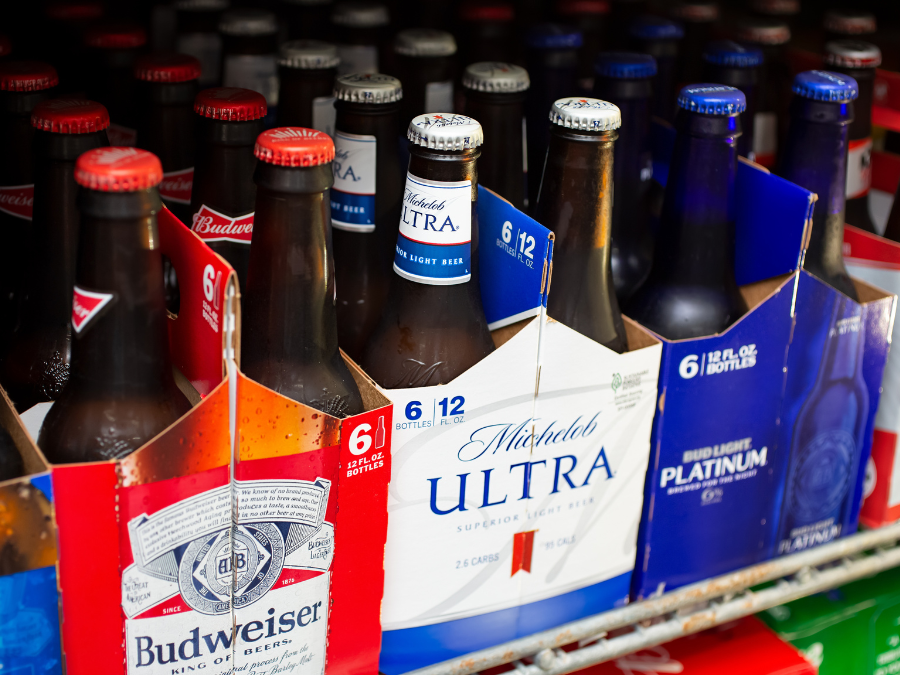 Concerns over the rising cost of living are not dampening US demand for beers in Anheuser-Busch InBev's portfolio, according to the brewing giant's CEO Michel Doukeris.
Speaking at a fireside chat with Evercore ISI analysts on Wednesday (8 June) Doukeris hailed a strong Memorial Day weekend of sales for brands including Busch, Busch Light, and Michelob Ultra. He added that sales were also starting to normalise for the group in the on-premise channel as consumers return to work, bars and restaurants.
"Consumer demand in the US has proven to be quite resilient," he said, adding that consumer purchasing power remained robust despite the presence of higher inflation "everywhere".
Doukeris' comments echo those of Constellation Brands' CFO Garth Hankinson, who last week told analysts and investors the Corona and Modelo Especial owner feels "somewhat insulated" from consumers' wider concerns about rising prices.
"Our research would indicate that if you look across all of the categories inside of grocery, the consumers have the least amount of concern around pricing as it relates to beverage alcohol products," Hankinson told the RBC Capital Markets Global Consumer and Retail Conference.
Reflecting on the inflation faced by the industry, Hankinson said "we have been wrong, not just Constellation, but all of us have been wrong for the last year". The general expectation at the company last year was inflation would spike during the summer and then drop in the second half of the year. Taking a step back, we typically plan on inflation in any year – in any given year, it being right around 3%, plus or minus a little bit. This year, we are expecting to be in that high-single-digit to low-double-digit range."
Just Drinks presents 'The 24th Annual International Beer Strategies Conference' on 4-6 October
The post Inflation not biting for US beer consumers, Anheuser-Busch InBev CEO says appeared first on Just Drinks.
Source link