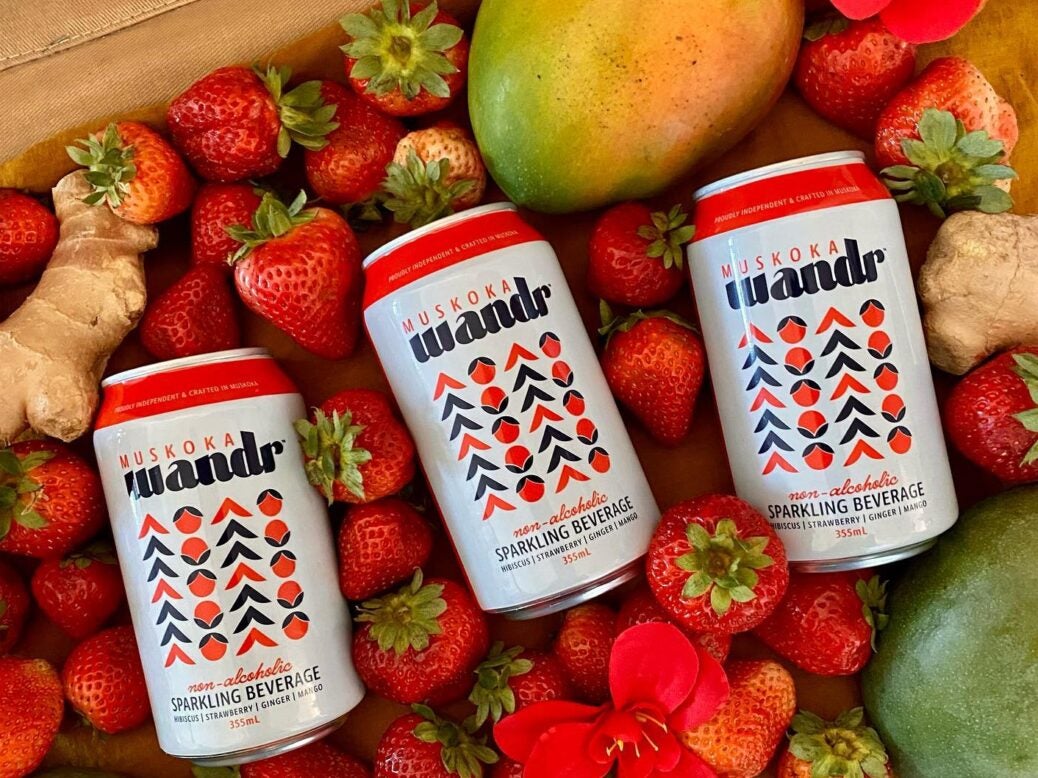 Hibiscus started the year as something of a curiosity in soft drinks. Now it's getting hotter by the month, across several soft drinks categories. Will it be a keeper or is it merely a fad?
Trends in soft drinks have a habit of building up to something of a crescendo and then fading away gently over the next few years, sometimes to be reborn later on. Nothing new in that – you could choose many other consumer categories and find something similar.
But there are also trends which evolve quietly, so quietly that one hardly recognises them as such for quite a long time. They then begin to blossom and somehow seem to keep on blossoming.
The analogy is relevant because these are often fruit or floral flavours. Among the many examples, I could point to are yuzu – a fruit which came onto the scene from Asia with little fanfare but is now strongly established globally as a flavour across many soft drink categories – and the now-famous super fruits from South America.
Unlike yuzu and some other high achievers, the super fruits were boosted by magnificent marketing initiatives, notably by Brazilian agencies. Brazil has a markedly high awareness of the value of fruit as a beverage ingredient; a story for another day.
No such big dollar marketing campaigns for the hibiscus but that's a flavour we're hearing a lot about these days, especially this year. So big is the commitment – again, it's across multiple soft drink categories – that I believe this flamboyant flower's re-set as a beverage choice is putting down deep roots for long-term success.
The hibiscus is probably one of the world's most readily identified flowers, although it actually has an enormous number of sub-species. Such is the diversity, you could have an entire botanic garden of hibiscus varieties. Colours vary, too, but the flower is almost always picturesque.
This makes a credible foundation for evolution as a beverage ingredient although for many folk in key markets across Europe, the UK, North America and Australia there is likely to be some initial hesitation. Drink a flower like the hibiscus? That question has popped up on social media and I've heard it myself.
In fact, the hibiscus delivers an appealing flavour somewhat reminiscent of dried cherries, tart but also with a natural sweetness. It's high in vitamin C, electrolytes and anti-oxidants, with commensurate benefit possibilities for wellbeing and hydration.
Like yuzu and many of the other quietly-evolving big fruit and floral flavours, the hibiscus also has a long tradition as a drink in various parts of the world, especially in Africa and Asia. In some places, it is increasingly popular as a Ramadan choice.
These long-established drinks, mostly red in colour, go under a variety of names such as bissap, roselle, karkadé, orhul, agua de Jamaica, sorrel and gul e khatmi. While much of this is at-home or community-based production, there has been growing commercialisation in recent years, perhaps contributing to the wider interest in hibiscus flavours globally.
For instance, the Sierra Natural Juices range from Capitol Foods of Freetown, Sierra Leone, draws on age-old bissap traditions for its hibiscus variant, highlighting the bissap name on bottles. It claims the drink has a 'powerful blend of ingredients that help fight fatigue, increase metabolism and support healthy digestion.
Another contributing factor in the blossoming of hibiscus as a flavour in soft drinks is its high profile as a national and state flower in several places. In the South Pacific, where many varieties of the hibiscus are near ubiquitous, the flower is evident on aircraft tails, restaurants and bars, apparel and accessories, buses and taxis … even personal tattoos.
A colleague who lives in the South Pacific says there is an old habit, less evident in the younger generations, for a hibiscus flower to be tucked behind one ear or the other to signal your availability or otherwise. Unfortunately, he can't remember which way around it is.
Big soft-drinks brands have been taking up the hibiscus as a means of broadening their portfolio, either as a long-term range keeper or in limited editions. Last year, Brazil's Tônica Antarctica launched a limited edition hibiscus variant, a co-creation with actress Taís Araújo. With the familiar Antarctica quinine extract tonic as a base, it blended in a new hibiscus flavour developed at Ambev's CIT innovation and technology hub. Also involved was mixologist Néli Pereira.
Rowdy Mermaid released a raspberry hibiscus variant in its Adaptonic Clarity range, as well as Hibiscus Pulse kombucha. The brand explained the kombucha's blend was designed to support circulation and address cardiovascular health.
Looking at other reasons for the strength of the hibiscus-in-soft-drinks success story, it strikes me that the colour palette has been well utilised to deliver both subtlety and flamboyance.
Subtlety can be seen in the stylish new Wild Hibiscus non-alcoholic pink gin from Australia's Seadrift distillery which also runs a non-alcoholic bar in Sydney and has been to the fore in promoting the no/low alcohol message. Co-founder Alastair Whiteley explained the pink gin is made from juniper berries, fresh basil and rosemary, and infused with wild hibiscus flowers. The hibiscus gives the beverage its "lovely pink colour, which not only looks beautiful but is also completely natural and tastes delicious". Sounds great, doesn't it?
Travelling along the spectrum to the more brightly colourful we find Wandr, produced in Bracebridge, Ontario by Muskoka Brewery. This is a non-alcoholic sparkling tea infusion with functional benefits. The first flavour in the range is a blend of hibiscus, strawberry, ginger and mango.
Among the other releases this year: Hibiscus Lemongrass Sparkling Water from Athletic Brewing Co.'s DayPack range of sparkling water infused with hops (US-based, production plants in Connecticut and California); a black raspberry hibiscus mood-boosting tonic with adaptogens and nootropics from Kowa; Michigan producer Happi's Pomegranate Hibiscus cannabis-infused sparkling water; Pink Moon Cherry Berry Hibiscus organic moon milk from Clover Sonoma; and Belvoir Farm's Floral Fizz which combines the UK beverage maker's signature elderflower infusion with aromatic geranium and 'delicately perfumed' floral hibiscus.
With this breadth of usage and category applications, hibiscus seems to be settling in for the long run. Now, which ear do you put that flower behind?
What are the biggest trends in beverages?
Inspired by GlobalData's latest innovation digest, Just Drinks picks through the key beverage industry trends in each category.
The post Hibiscus in soft drinks – a trend that will continue to bloom appeared first on Just Drinks.
Source link