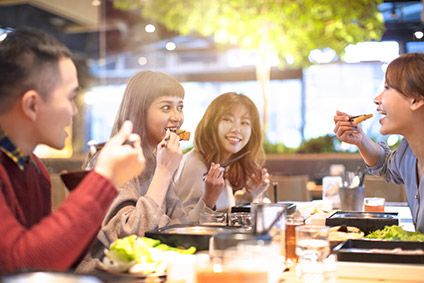 The Chinese New Year selling period may face disruption after a new COVID-19 outbreak in China saw a return of lockdowns, an analyst has warned.
After an initial surge in infections and deaths at the start of last year, which led to large-scale lockdown measures, China had appeared to prevent new cases. However, earlier this month, Government authorities implemented fresh restrictions in some provinces following localised transmissions.
In a note to clients today, Bernstein analyst Euan McLeish said the new lockdowns, while not as widespread as last year's, have already shown indications of altering consumer behaviour in purchasing alcohol. Chinese New Year banquets have been cancelled and travel restrictions are increasing in the run-up to this year's 12 February celebration, which is a major gifting occasion for local and international distillers and a period of high demand for brewers as people who work across China return home for the holidays.
The analyst cited usage data from China's biggest restaurant app, Dianping, which, according to McLeish, shows a correlation between bookings and alcohol consumption. In Beijing, where new restrictions are currently in place, daily average user growth on Dianping was down 16% in the first 17 days of the year while, in Liaoning and Hebei, which also face restrictions, growth was down 34%.
According to McLeish, Chinese brewer China Resources Enterprise, which partners with Heineken in the country, as well as sellers of mid-range baijiu brands will be worst affected by a New Year downturn. Travel restrictions are most likely to affect the post-New Year occasion, which is weighted towards on-premise consumption of beer and mainstream baijiu brands such as Moutai and Wuliangye.
Last year, a note from Bernstein warned of distribution problems for Heineken in China through its partnership with China Resources Enterprise. A study showed Heineken brands do not have as high a presence as Anheuser-Busch InBev's beers in some on-premise markets.
Signs of trouble as Heineken faces China distribution gap – Click here for a just-drinks comment
---