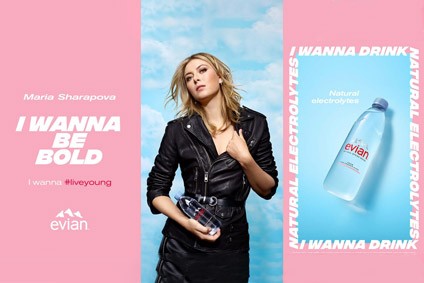 Danone is to remove up to 2,000 positions as part of a post-COVID cost-cutting plan.
The Evian bottled mineral water producer said today it will target EUR1bn (US$1.19bn) in cost savings by 2023 that will include a 20% reduction in overhead expenses. The company said it wants to build a "local-first" organisation, with CEO Emmanuel Faber insisting the group needed to "reinvent" itself in the wake of the pandemic.
The announcement, ahead of Danone's investor day today, comes a month after the company outlined plans to restructure its management and review its portfolio to adapt to the challenges created by the virus. As part of the shake-up,the French dairy giant's CFO decided to leave.
Commenting on the latest changes, Faber said: "Our business entities in countries will not anymore be dependent on a specific global category organisation but will be unified in one, single, local business unit playing with strength and efficiency on the whole range of local specificities to win in our capability to serve our clients and consumers and therefore to grow."
Faber added: "This simplification and evolution in the role of our common functions will translate in reductions of around 1,500 to 2,000 positions in local and global headquarters, with up to 25% of current job positions for our global headquarters."
Danone is also considering relocating its global headquarters in Paris to be "closer to our French business headquarters", Faber said.
Danone said last month the company's operations would be organised under two "macro regions" of North America and International. The company said today its international unit will be organised under five further zones, with their presidents to become part of the group's executive committee.
Part of the EUR1bn Danone expects to save will be used "in support of our growth and our brands but also to re-enforce our margins", Danone said. The company's profitability has been a talking point among investors in recent months. Faber was asked by analysts last month if Danone had had any plans to look at further cost savings given its previous cost-savings programme had come to an end after running from 2018 and 2020 – and exceeding its target.
Biden victory gives new impetus to drinks industry engagement on climate change – Sustainability Spotlight
---
We Thank To Our Readers For Your All Contributes. We Still Seek Your Support In Pandemic CoronaVirus.
Donate Bellow For Better Future
[charitable_donation_form campaign_id=57167]