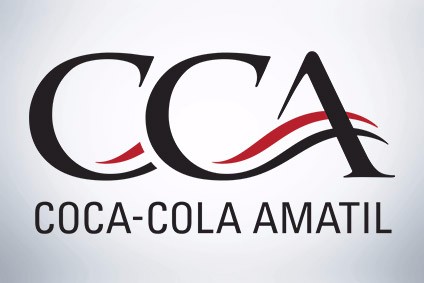 Group sales fall 6% in 2020 to to AUD4.76bn

Second-half rebound in Australia, New Zealand

Indonesia drags on 2020, with sales down 14% in H1 and 22% in H2

CCA pledges to repay NZ COVID-19 wage subsidy after strong performance
Coca-Cola Amatil's core markets of Australia and New Zealand rebounded in the second half of last year as the soft drinks bottler and alcohol distributor emerged from a challenging 2020.
In a full-year trading update today, CCA, which is on course to be acquired by Coca-Cola European Partners in a US$6.6bn deal, said H2 sales for Australia were up 1% to AUD1.64bn (US$1.27bn) on the year-prior while New Zealand sales rose 5% to AUD453m. The performances in the two countries were a marked improvement on H1, when sales dropped by 9% and 5%, respectively.
Despite the second-half turnaround in Australia and New Zealand, which was driven by a fourth-quarter volumes boost, CCA's total sales for in the half-year declined because of a drag from Indonesia. The country, which accounts for about one-fifth of group sales, was down 22% in the second half of the year to AUD453m and 14% in H1 to AUD503m.
Overall, CCA posted a 6% group sales decline to AUD4.76bn in 2020 – comprising a 9% sales fall in H1 and 3% dip in H2. The company will issue its official full-year results on 18 February.
CEO Alison Watkins said: "Whilst we are encouraged by recent trading in Australia and particularly in New Zealand, month-to-month volatility remains. This is particularly the case in Australia, where 'on-the-go' trading can vary considerably by state, depending on the prevailing COVID-19 restrictions and related sentiment at any given point in time."
In today's trading update, CCA also announced the planned repayment of the NZD7.2m (US$5.2m) COVID-19 wage subsidy received in the first half of last year.
Watkins explained: "As a result of the strength of our performance in this market, we believe it is appropriate to repay the New Zealand Government stimulus that we received during the peak of the pandemic and take this opportunity to thank the New Zealand Government for its support during a period of extreme uncertainty."
"Was Coca-Cola the right company to buy Zico? In hindsight, probably not" – just-drinks speaks to Zico founder Mark Rampolla
---