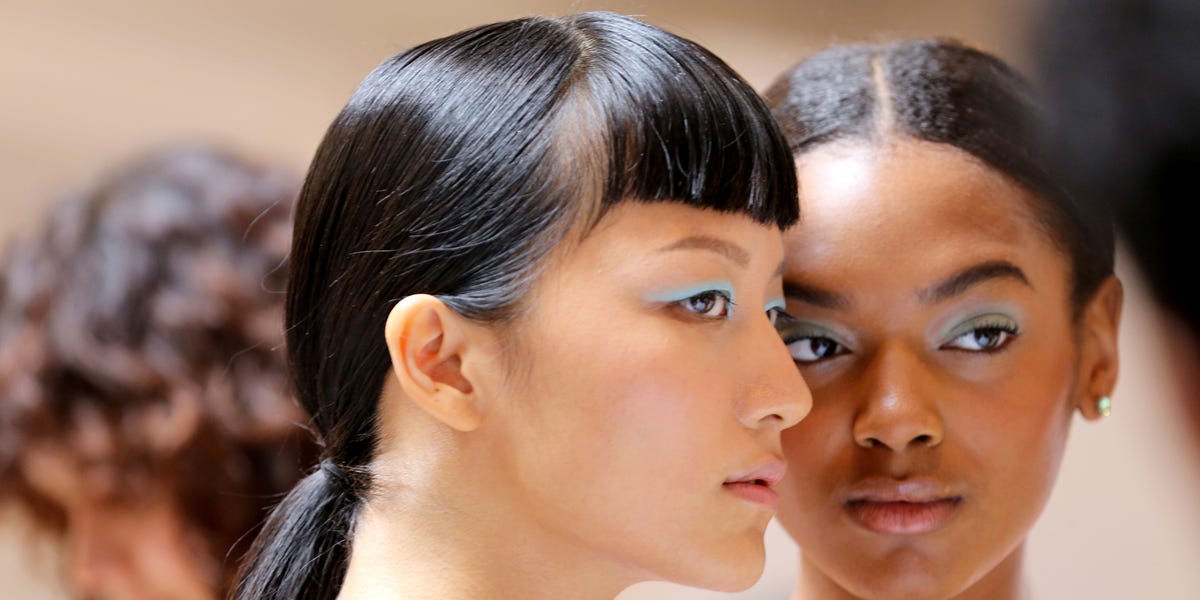 Gather around my beauty-loving, skincare fanatic confidants for Amazon Prime Day 2022 is here. The shopping event is set July 12 and July 13, meaning major savings await you just a couple scrolls and clicks away. This year's deals include a plethora of must-have makeup, skincare and much more up for purchase at unbelievable prices. Think of everything from TikTok favorites like Revlon's One-Step Hair Dryer and Styler to everyday lifesavers like dry shampoo, and anti-aging skincare.
If you're a serial discount shopper like us, then you know when it comes to Amazon Prime Day it's a marathon, not a sprint. So to make sure you get the most of out the this shopping event, we pulled out favorite prime day beauty deals on sale now. A sale this good unfortunately doesn't last forever, and items this marked down are bound to be snatched up quickly. Ahead save some time (and some cash) and shop our 18 favorite Prime Day beauty deals. But you better act fast–today is the last day of Prime Day, so deals are almost over!
Advertisement – Continue Reading Below
1
Hair Perfector No. 3 Repairing Treatment
From your favorite celeb to the randoms on your TikTok feed, just about everyone is obsessed with Olaplex's No. 3 Hair Perfector Mask. This mask will repair damage (i.e. that botched at-home bleach job you did on a whim) and strengthen your hair all without leaving the house.
On those lazy days when you want to tame your brows and make them look fuller and groomed, picking up a brow gel is your one-way ticket to eyebrow paradise. This clear gel can hold your precious hairs in place for up to 16 hours and is small enough to fit in the tiniest of handbags.
Coffee stains, who? This affordable teeth whitening pen has over 11,000 glowing reviews for its sensitive teeth-friendly formula and its ability to deliver results in just under two weeks.
4
Dry Shampoo Assortment (3-Pack)
Find wash day more of an event than a quick thing? A dry shampoo is a one way ticket to clean hair without stepping into the shower. This set comes in a pack of three with options for more texture to more volume.
5
Original Ultra-Rich Body Cream
Winter may have come and gone, but having moisturized skin is always in season. This ultra-thick plant-based formula can be used all over, with some reviewers even saying it helped hydrate their dry hair ends.
6
Epilator Silk-Épil 9 9-870 Hair Remover
Shaving is a personal choice, but if you're looking to go smooth this summer epilating is one of the most underrated ways to remove hair all over. This tool grabs all those tiny, hard-to-reach hairs that waxing or shaving can't get.
7
Aluminum Free Natural Deodorant
Whether you're a natural deodorant convert or not, there's no better time to try than with this early Prime Day deal. The ELLE-approved deodorant smells as good as it does keeping you sweat-free with notes of coconut and vanilla.
8
Face and Body Zinc Oxide Sunscreen Set
Your next sun-filled day needs this handy face and body sunscreen set. There's no pesky white cast left behind from application, and the addition of Niacinamide will help reduce redness and irritation for sensitive skin users.
9
Botanical Boost Curl Energizing & Refreshing Spray
I can personally attest to how amazing this curl refresh spray is. It helps my curls in between wash days look as bouncy and voluminous as can be without weighing my hair down.
10
Mini Supercharged Skincare Routine
Ever since Jennifer Aniston sang high praises of her love of microcurrent facials, we've been wanting to get in on the hype ever since. This kit features NuFACE's bestselling at-home device that tightens and tones your skin at the touch of a button, as well as other top-rated products.
11
3 pc. All-Over Color Lip Set
The world of celebrity beauty may be vast, but one shining star is none other than Lady Gaga's Haus Laboratories. This three-piece lip set is your one-way ticket to the perfect nude lip.
Your skincare routine will never be the same once you use this facial cleansing brush. The bristles cleanse deep into the skin, without stripping it of its natural layers.
13
Sébium Pore Refiner Cream
While there's no sure way to get rid of your pores for good, there are ways to minimize them. Thanks to this cream's all-star ingredient of Agaric acid the visibility of your pores are kept at a minimum and is still safe enough for everyday use.
14
BHA Acne Spot Treatment Gel
Unexpected breakouts begone with this handy spot treatment from First Aid Beauty. Beyond the occasional pimple, this Salicylic acid-based formula also helps minimize blackheads and unclog pores
15
Spin N Curl 1″ Ceramic Rotating Curler
One reviewer said it took only 8 minutes for all her hair to be fully curled, and if a beauty product can do that consider us sold. The curls will come out a bit tight, so feel free to run your fingers through them for something wavier.
16
Hydro Boost Water Gel Daily Face Moisturizer
Relieve severely dry skin with Neutrogena's Hydro Boost moisturizer. The addition of hyaluronic acid keeps skin hydrated all day long, leaving you feeling fresh from morning till night.
17
One-Step Hair Dryer and Styler
A hairdryer, brush, and styler all wrapped up in one handy device With over 50,000 glowing reviews, it's easy to see why this device is a crowd favorite.
18
Ultimate Shadow Palette
A neutral eyeshadow palette is the bread and butter of any makeup bag. With an under $20 price tag, this collection of everyday shades is a no-brainer to add to your Prime Day beauty haul.
This content is created and maintained by a third party, and imported onto this page to help users provide their email addresses. You may be able to find more information about this and similar content at piano.io
Advertisement – Continue Reading Below
Source link