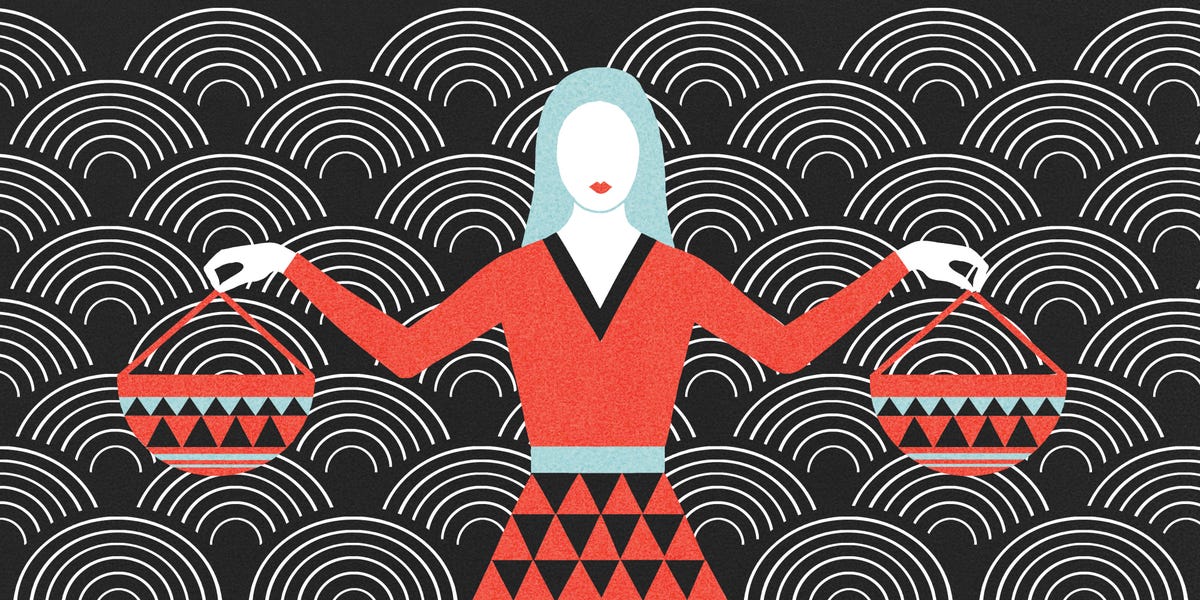 WEEK OF October 12 – 1 8, 2020
Quick, Libra! Finalize agreements, coordinate schedules and get sign-offs on all those budgets now, if you can! On Tuesday, October 13, negotiator Mercury flips into its final retrograde of the year, backing up through your sensible second house until October 27, then finishing its retreat in Libra and your first house of identity until November 3. By now you probably know the drill with Mercury's signal-jamming backspin. If you don't stay vigilant, it can wreak havoc on your administrative world. Do your best to head off chaos at the pass. At work, does it feel like you're spinning plates? At home, have you reflexively said "Sure!" to one too many friends asking for a favor? If you're suddenly wearing three berets around the office or home-schooling the neighbor's kids (or whatever hell your good intentions paved the road toward), well, Libra, use Mercury retrograde for all those "re" based activities that it's good for. Revise, renegotiate, reconfigure. And perhaps, most importantly, restore yourself to serenity, like, now! Review your finances with a magnifying glass. Be warned, you might not always love what you unearth. There could be some accounting errors or an overlooked bill. Since retrogrades rule the past, someone from your "backlist" might reappear, or if you've been thinking about a certain person, pick up the phone and reach out. This could lead you to a dream work scenario or revival of a cherished bond. Just proceed with caution if you circle back with a former lover.
Ready or not, this Friday, October 16, brings the annual new moon in your sign, a major moment for making fresh starts, retrograde be damned! You only get one of these "bonus New Years" in 2020. To make the most of this celestial springboard, start visualizing what life could look like six months from now during the manifesting full moon in Libra. Friday is a key moment for fertilizing the soil and planting the seeds—or at least gathering up those "heirloom" packets so you can break ground after November 3, when Mercury pivots direct in Libra. Speaking of heirlooms, family may figure into your new moon wishes. La lune is getting a dynamic boost from Jupiter, Saturn and Pluto which are all assembled in Capricorn and your fourth house of domestic affairs. It's also opposing feisty Mars, which is retrograde in Aries and your seventh house of relationships. While a new moon in Libra does sanction a smidge of "selfishness," it's going to be hard to disentangle other people's needs from your desires. And truthfully, failing to consider them could have detrimental effects on some key connections. But how to set healthy limits? Be considerate without crossing your own boundaries. If you're not sure how to measure that, ask yourself this: Am I doing this because I want to or because I feel fearful about how people will react otherwise? Let this new moon be a turning point. Choose from a place of power, not anxiety.
See All Signs
This content is created and maintained by a third party, and imported onto this page to help users provide their email addresses. You may be able to find more information about this and similar content at piano.io
We Thank To Our Readers For Your All Contributes. We Still Seek Your Support In Pandemic CoronaVirus.
Donate Bellow For Better Future
[charitable_donation_form campaign_id=57167]