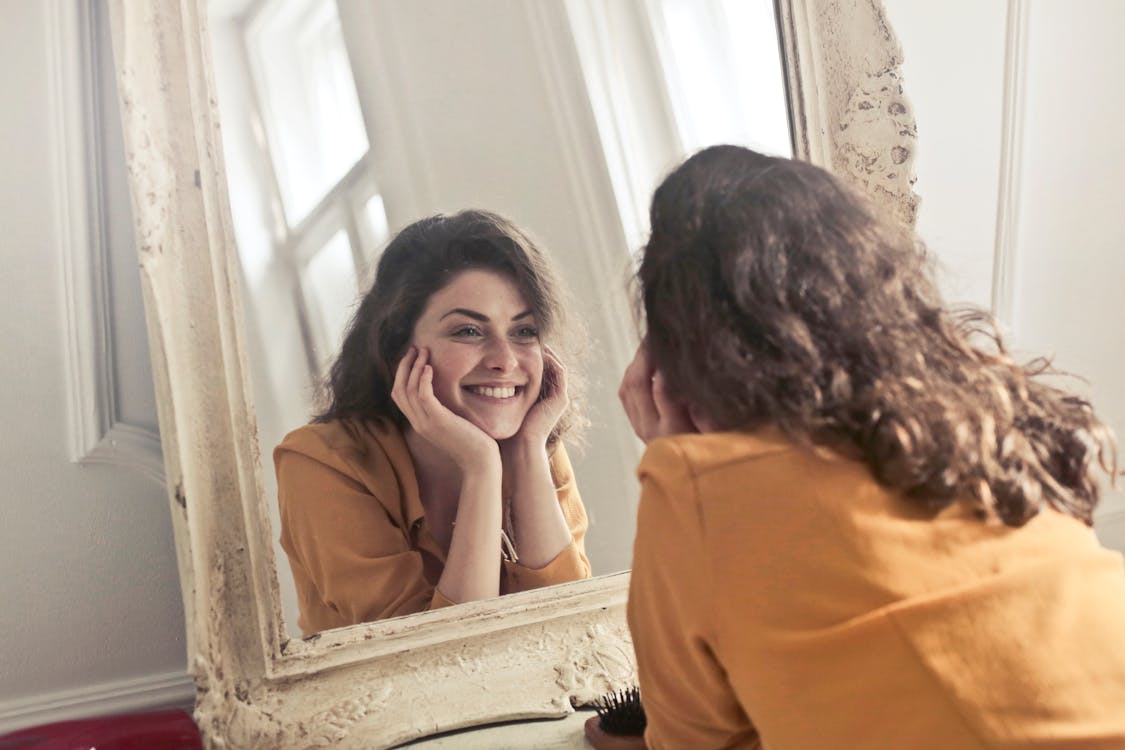 Whether you are a career woman or a busy mom, you surely don't have hours and hours to spend every day getting pampered. Of course, to ensure a youthful and glowing look you need to watch what you eat, use sunscreen with an SPF factor daily, take your makeup before you go to bed, and drink at least 8 glasses of water per day. All these guidelines can help you look radiant in the long run, but are there any tricks you can use to instantly refresh your look? Luckily, there are some ways you can achieve that I-just-returned-from-a-vacation look in less than 60 seconds. 
Groom your brows
Believe it or not, your brows play a key role when it comes to framing your face. They can make you look put together in a second, you just need to groom them. If you have an important meeting or you are running late to a play date, just by taking a moment to fill in any bare spots in your brows with a brush you can do wonders for your face. Always use a shade slightly lighter than your natural hair color, and when you are done comb them through so they look natural and gorgeous. To set hairs in place use a brow gel.
Do something with your flat hair
Flat hair is boring and it makes you look tired and plain. If you want to spice up your look in a second, just swap your part from one side to the other. Your hair will instantly have much more volume, and it will emphasize different features on your face, making you look fresh. 
Raid the kitchen
This doesn't mean you should eat something. Instead, do your complexion a favor by adding some baking soda into your regular cleanser. This will enhance the exfoliation process and make your skin look much more radiant. Rub this mixture in a gentle circular motion to remove dead cells, and your skin will feel fresh and clean. Afterward, try this and minimize your pores. Even if you are exhausted, your skin won't give you away.  
Use the bottle trick
A lot of ladies do not like to use hairspray because their hands get all sticky. However, leaving your hair all frizzy can really ruin your whole look. While industrial-strength hairspray is the best solution for this problem, do not use your hands to tame those wild hairs. Instead, use the outside of the can to put them back into place. This way you won't have to waste time cleaning your hands and you will be ready to head out the door in less than a minute.
Use your highlighter to your advantage
Is your skin pale and dull? Do you wish to hide the imperfections and make it completely radiant in less than 60 seconds? All you need to do is to take your liquid highlighter and blend a couple of drops with your everyday foundation. However, be sure you use a highlighter with a neutral base tone, so your radiance looks completely natural. Pinky rose hues are your best friends, while too much white or silver can come off completely artificial.
Nurture your skin from within
You have probably heard about the various benefits of omega-3 supplements. Not only can they boost your overall health, but adding them to your diet can make your skin instantly smoother. Omega-3 supplements are famous for their ability to delay skin's aging process and prevent wrinkles, just make sure your doctor gives you the green light before you start adding them to your regimen.
It is hard to look your best all the time. But when you are in a rush and it is necessary that you look put together and fresh, these simple tricks will be your best allies.