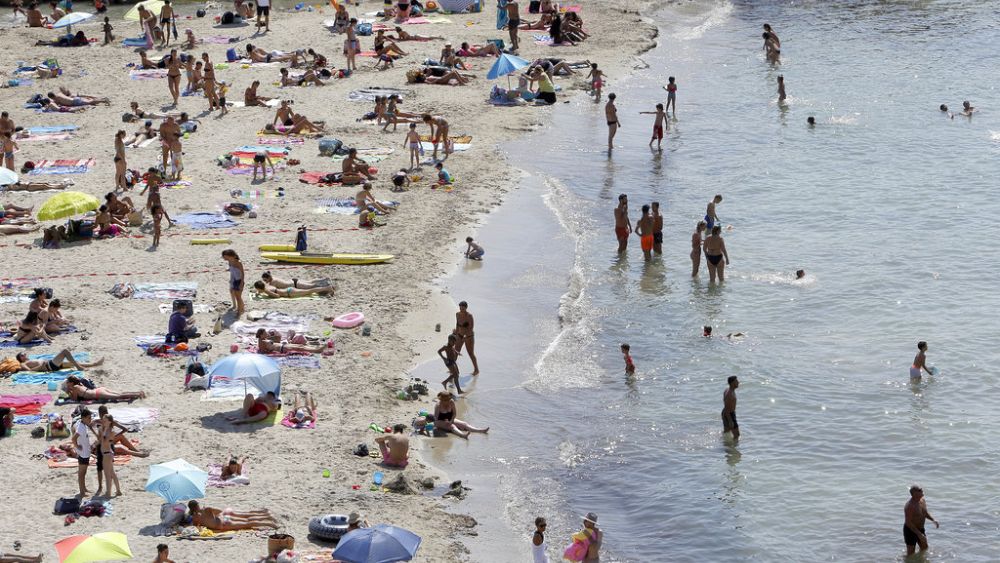 Groups of volunteers and associations are teaming up to help clean Marseille"s beaches and combat the ongoing pollution problem by promoting regular cleaning drives, where volunteers can pick up as much as one tonne of garbage in a day.
Marseille's beaches may look pristine from afar, but if you give them a closer look, the reality is far from picture-perfect.
Cigarette butts, straws, plastic bottles and bags can all be found on beaches along France's southern coastline.
"We find a lot of cans, a lot of beer bottles as well. But we've also found some more unusual things, like Christmas baubles," said Gaëlle Déborde, volunteer at Clean My Calanques, a Marseille-based association campaigning for the preservation of the environment.
Researchers are also sounding the alarm about leaving waste behind and its impact on young turtles, which are very susceptible to eating plastic as they spend their early years feeding near the sea surface.
But turtles are not the only ones inadvertently eating waste that humans leave behind.
"Ducks and fish, for example, there are many things that can die," a young school child told Euronews.
"They might think these are prey. For instance, if turtles find plastic bags in the water, they might think it's a jellyfish, and seals do it too. They eat rubbish and then, well, they suffocate," another added.
Watch the full video report in the player above.
Source link