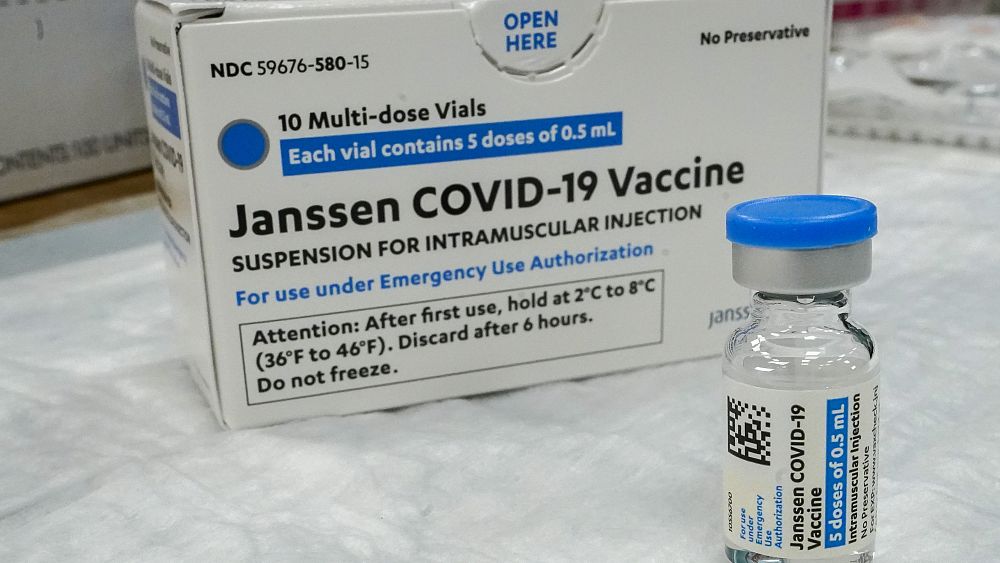 US health officials have recommended pausing the use of the Johnson & Johnson coronavirus vaccine after six people developed blood clots following vaccination.
The US has administered more than 6.8 million doses of the vaccine but is investigating the six US cases of a "rare and severe type of blood clot in individuals after receiving the vaccine," the country"s Food and Drug Administration, which regulates medicines, said in a statement.
"Right now, these adverse events appear to be extremely rare," they added in a tweet.
It comes after the European Medicines Agency (EMA) said they were reviewing reports of blood clots following vaccination with the Johnson & Johnson vaccine. At the time, they said there were four reported cases of clots, including one that was deadly.
The Johnson & Johnson jab is approved for use in the European Union but has not yet been rolled out in the bloc.
It uses a technology similar to the AstraZeneca vaccine which had also been suspended in several European countries following reported rare but serious blood clots.
Multiple European countries have recommended that younger adults receive a different vaccine after EMA said earlier in the month that there was a "possible link" between the blood clots and the AstraZeneca jab.
The single-dose Johnson & Johnson vaccine is an essential part of the US vaccination campaign, with many states having already opened up vaccine appointments to young adults over the age of 16.
Source link