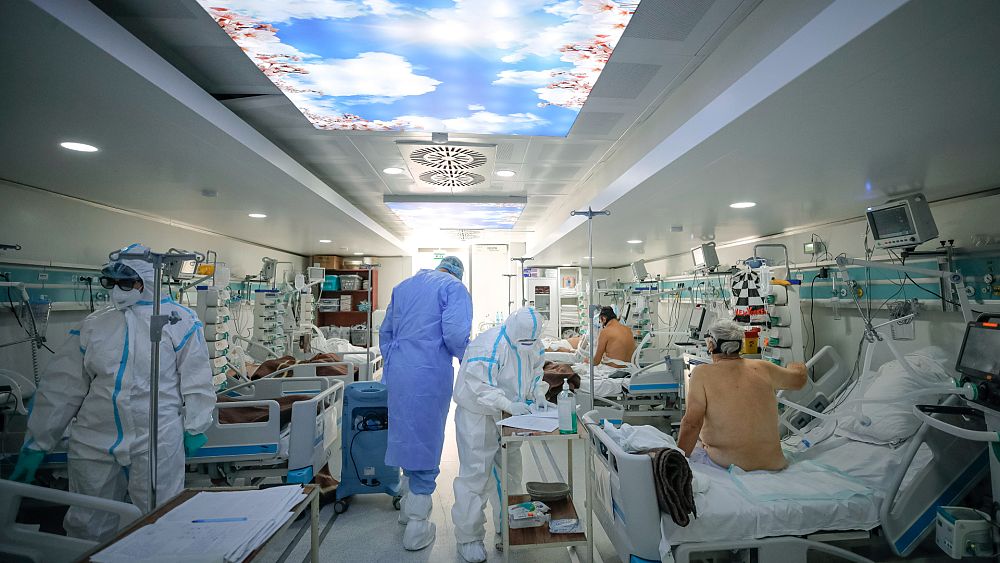 Romania has recorded one of the highest per capita COVID death rates.
It has registered 18.2 fatalities per one million of population, second only to Saint Vincent and the Grenadines, according to Our World In Data.
Hospitals are working at overcapacity. In Bucharest, ambulances have been queuing outside the Matei Bals Infectious Diseases Hospital where beds are being set up in corridors.
European Union countries have been helping by sending COVID-19 drugs and equipment, which is facing a surge in infections largely among the unvaccinated majority of the adult population.
Under a third of Romania's adult population is fully vaccinated against COVID-19, according to Our World In Data.
Elsewhere in Europe
In Latvia and Slovakia, the authorities are re-imposing COVID restrictions.
Latvia has closed schools, restaurants, and entertainment venues for a month amid a COVID case spike. A nighttime curfew will also be in place until November 15.
In the UK, which has one of the world's most successful vaccination rollouts, the authorities are warning that a booster campaign for a third shot needs to be speeded up.
With new COVID cases surging at nearly 50,000 a day driven by unvaccinated 12 to 15 year-olds, a third vaccination targeting the elderly and vulnerable is needed.
Source link