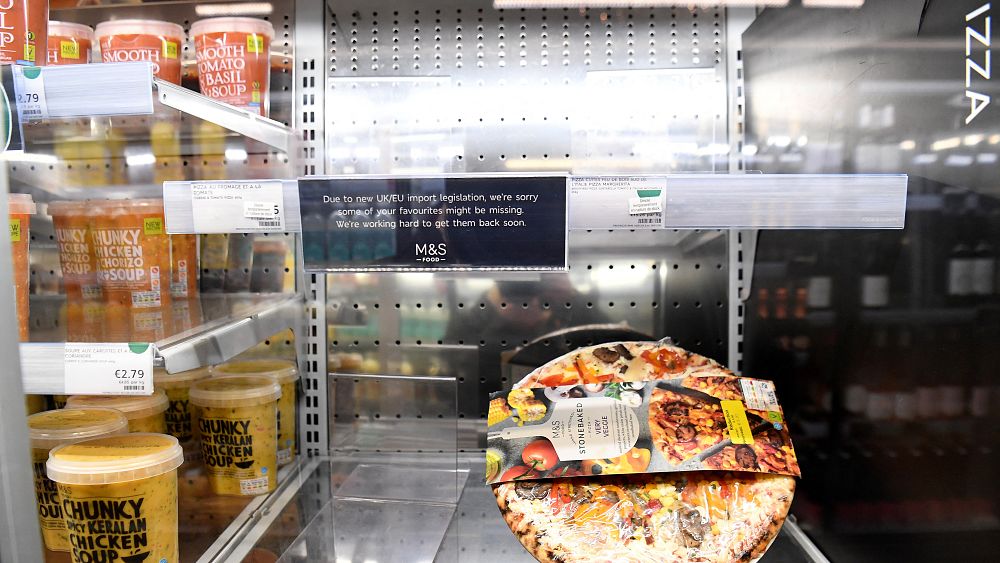 The British retail chain Marks and Spencer has announced it is to close 11 stores in France "in the coming months", more than half of its 20 sites in the country, due to supply problems related to Brexit.
"The lengthy and complex export procedures now in place following the UK"s exit from the European Union significantly limit the supply of fresh and chilled produce from the UK to Europe and continue to have an impact on the availability of products for our customers" in France, the group said in a statement.
In late August M&S chairman Archie Norman sharply criticised post-Brexit trading arrangements, castigating "a fandango of bureaucracy" in a scathing article in the Mail on Sunday.
He cited onerous border checks and paperwork demands for entry into the EU, especially for products with animal ingredients, and said that on average M&S wagons travelled to ports with 700 pages of documentation.
Post-Brexit rules have hit UK exporters to the EU in particular, especially those sending fresh produce, due to new bureaucracy and controls in force since the start of the year. In contrast, the UK has delayed again introducing checks going the other way on imports from the EU into the UK.
The changes result from the UK's decision to leave the EU's Single Market and Customs Union, a political choice made in order to become an independent trading nation, free from EU rules.
More details to follow.
Source link