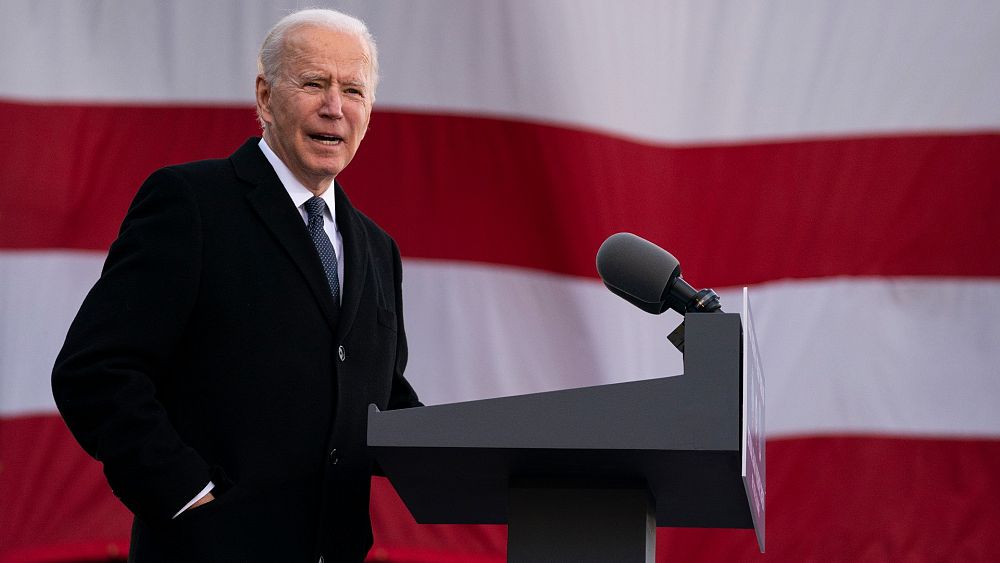 It"s D-Day for Joe Biden who will later today become the 46th President of the United States.
Here is how the day will pan out.
AT 13:00 CET, Donald Trump will leave the White House from the South lawn for the last time. Trump has already announced that he will not take part in the inauguration ceremony — becoming the first outgoing president to do so in 152 years — and instead head to Florida.
The swearing-in of Joe Biden will begin at around 17:15 CET and will be followed by a rendition of the National Anthem sung by pop sensation Lady Gaga.
The new leader of the free world is expected to give his inaugural speech at around 17:45 CET.
Follow all the latest updates in the live blog below
10:18
Five ways the Biden inauguration will be different from previous ones
COVID-19 has put a damper on most public events the world over and the swearing-in of a new US president is no different.
But other factors, including the recent storming of the Capitol by a violent mob, will also make this inauguration quite different from past ones.
10:05
Donald Trump pardons former strategist Steve Bannon
Trump used his final hours in the White House to issue a flurry of pardons benefiting 140 people, including his former adviser Steve Bannon and rappers Lil Wayne and Kodak Black.
Bannon is accused of using millions of dollars raised from thousands of investors to build a wall along the southern border to pay his own personal expenses and the salary of a close associate.
09:58
Welcome to Euronews' live coverage of Joe Biden's inauguration as the new president of the United States.