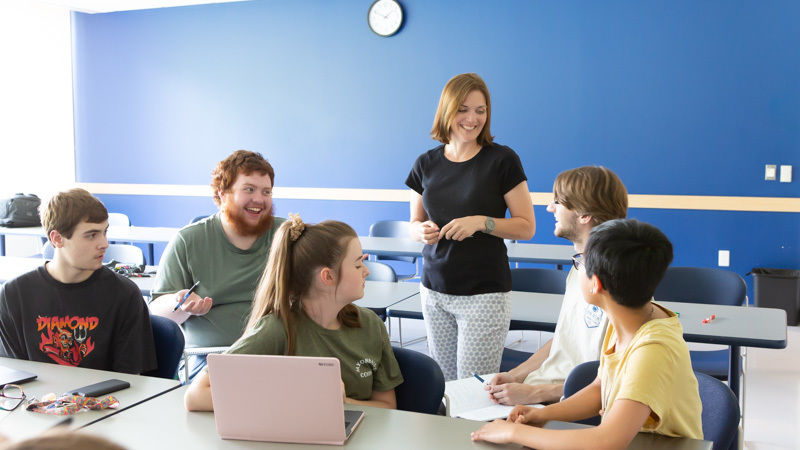 Every company invests a significant amount to ensure their employees keep learning new skills. This allows employees to perform better and advance in their careers. At the same time, it allows the company to enjoy the benefits of having a skilled workforce that is capable of dealing with all kinds of challenges they face in their work.
Training employees becomes a cakewalk with the help of a LMS system that streamlines the delivery and management of online learning courses. But training should never be restricted to just employees. Managers too need to continuously learn and enhance their skill set with the help of online courses focused on management skills.
If you are not training your managers, here are six benefits that you are missing on which massively contribute to your company's success :
Makes them aware of their role & responsibilities:
Managers are not born leaders. They need to be trained to set clear goals & objectives, find the right person for the job, delegate work, evaluate employee performance, provide honest feedback, seek employee opinions, etc.
At the same time, they need to be proficient in guiding employees and motivating them to deliver their best. A well-structured training can help them understand what exactly is expected of them and how to fulfill these expectations in the best possible way.
Enhances their critical thinking:
Managers are supposed to handle a wide array of activities and ensure they get executed in the set time frame. This requires them to learn the art of critical thinking so they can identify and analyse any problems that may occur.
This will allow them to deal with the problem head on and find an ideal solution. Training managers will help them develop critical thinking which leads to a more efficient workflow and lesser conflicts in the team.
Helps them make better decisions:
A big part of a manager's job is to make the right decisions based on the available resources and facts. Fortunately, they can be taught to make the correct decision in a given situation by evaluating the situation at hand.
When managers are taught to think wisely and patiently about issues they may face, it helps them make thoughtful and informed decisions. This enhances their performance and allows them to manage their teams in a better way.
Improves their communication skills:
A very important benefit of training managers is the enhanced communication skills they acquire. Managers need to be very skilled in communication in order to convey information accurately to employees and avoid any misunderstanding.
Lack of communication skills often leads to chaos in project management and leaves employees confused about their roles. Training can help managers understand how to communicate well with their team and give them clear purpose and direction.
Employees working with well-trained and effective managers know they can reach out to them for all kinds of issues. Management training helps managers understand how to handle employees and keep stress at bay.
Improving a manager's skill set boosts morale, which in turn enhances employee satisfaction and makes them stay longer with a company. This is highly beneficial as hiring new employees is very expensive.
Better team collaboration:
Collaboration between employees is vital for the success of a project. When employees fail to work together due to conflicts, it can create obstacles in the workflow as there is no common ground.
Managers must be able to improve team collaboration by uniting them to achieve the shared project goals. This becomes possible with the help of a well-curated training program.
Conclusion:
A manager's biggest responsibility is motivating their team and driving them to achieve the company's goals. By training managers, you can help them gain the necessary expertise so they are able to do all this and more.