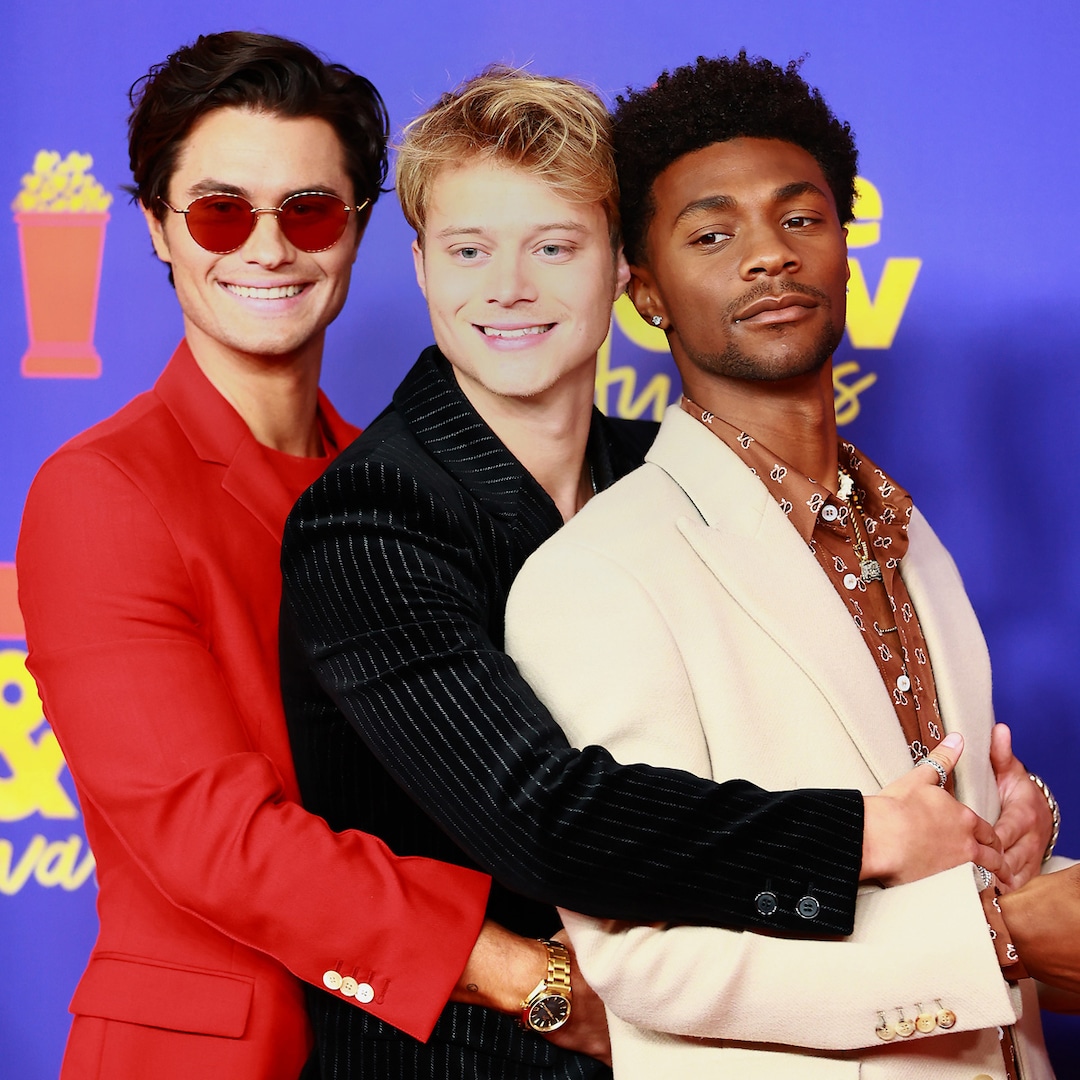 E!: What can fans expect with Ward and Rose Cameron? Is Rose the evil stepmother this season?
Jonathan: I think fans can expect Ward and Rose Cameron to be on one this season for sure. Rose is Ward's partner. She's his partner in crime, so we'll expect to see her have to deal with that craziness for sure this year.
Chase: I don't know, I would like to answer that. But also in the same accord, we'll leave that up to you guys to see. Is Rose just gonna be Lady Liberty or is she going to be evil?
E!: What was your favorite memory from filming season 2?
Jonathan: Favorite part of filming season 2 hands down has to be anything we filmed in Barbados. Beautiful country, beautiful people, and it just a lot of fun with my friends in a different place.
E!: If you found the gold in real life, what would you spend the money on?
Rudy: Horsies.
Chase: Probably invest. Not in bitcoin, because I'm horrible with crypto. Yeah, I'd probably invest. Give a lot to charity. I would go on a really cool vacation with my friends.
E!: If you were stranded on an island, what one item would you bring?
Rudy: If I'm gonna get practical, I'm gonna say a fishing net.
E!: What couple are you shipping for this season? Is there anyone you'd like to see get together who hasn't yet?
Chase: Honestly, I'm not much of a shipper person. I like the fact that each of the individual characters in the show has their own sort of mission. And they have things that they want to go after, so I think sometimes, for me, it's fun to watch the romance—I'm a sucker for a good ship in that sense— but overall, I like them to kind of have the discovery for themselves. And if they find love along the way, then great. If they don't, also cool. Be you. Do you.
Watch their interview in the video above.
Source link