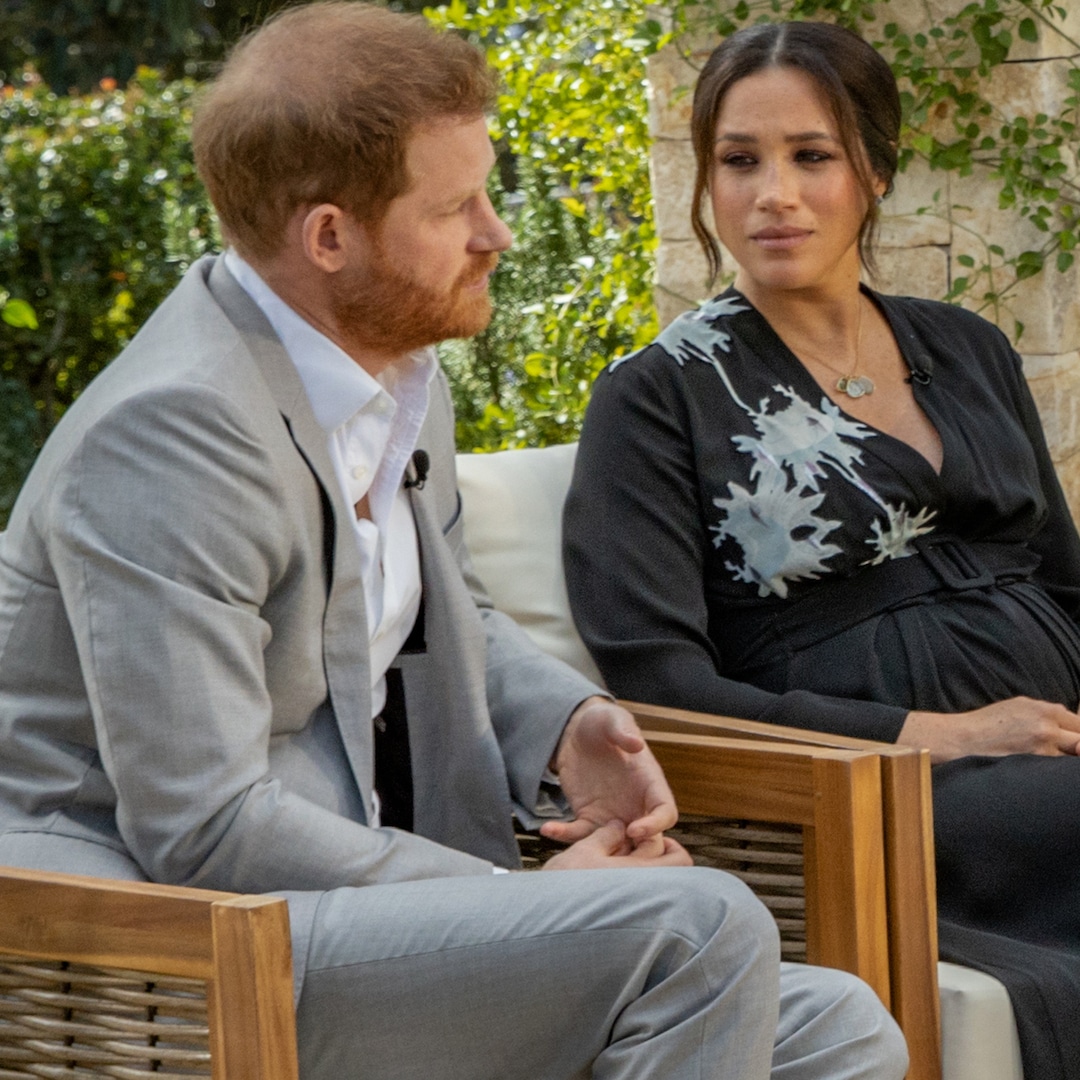 In response to the accusations, Meghan and Harry's lawyers said The Times was "being used by Buckingham Palace to peddle a wholly false narrative" before the Sussexes give their highly anticipated tell-all interview with Oprah Winfrey on March 7.
CBS released a shocking teaser of the special on Feb. 28, in which Harry said, "I am just really relieved and happy to be sitting here, talking to you, with my wife by my side… Because, I can't imagine what it must have been like for her going through this process by herself all those years ago, because it has been unbelievably tough for the two of us, but at least we have each other." 
Oprah was shown asking the couple, who officially stepped down as working royals last month, "Were you silent, or were you silenced?" 
A source close to Harry and Meghan told E! News, "The interview is going to shine a light on what they have been through. Meghan and Harry are relieved they are away from it all," adding, "There is a lot of tension between them and the royal family."
After Oprah announced the upcoming sit-down interview, Westminster Abbey revealed that Queen Elizabeth II will address the country for Commonwealth Day on the same day, March 7, during the TV program A Celebration for Commonwealth Day. It raised questions as to whether she was trying to overshadow her grandson's tell-all. 
Meghan is currently pregnant with another baby. 
Source link