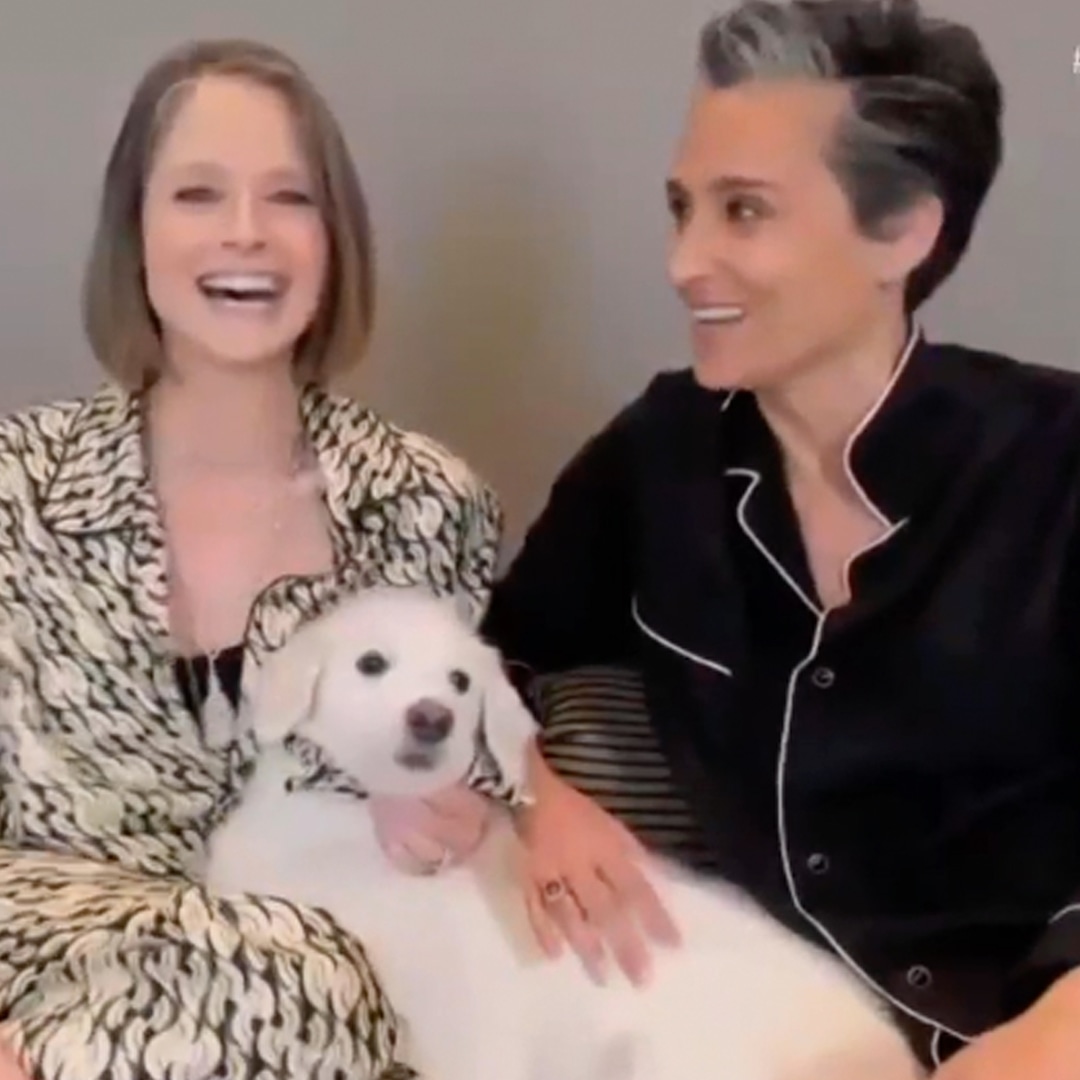 "Whoa!" she exclaimed. "Oh, my god, are you kidding me? I think you made a mistake um, I am…uh, I'm a little speechless I just never expected to ever be here again and um, wow, I have to thank all of my amazing filmmakers."
"Oh," Foster added, noting the round of applause emanating from somewhere, "my friends are screaming downstairs because it's kind of late. [Director] Kevin Macdonald, Tahar Rahim, Benedict Cumberbatch, Shailene Woodley and the real life people…and most of all the person that we all serve Mohamedou Ould Salahi, we love you. You have taught us so much about being a human being, about being joyful and loving and forgiving. That's a lesson you bring to everybody.
"All of these great ladies included. I love my wife! Thank you, Alex. And Ziggy. And Aaron Rodgers!" she added with a fist pump. "And you know, the Hollywood Foreign Press, right? This is awesome!"
Rodgers thanked Foster during his NFL MVP acceptance speech on Feb. 6, obviously something having to do with him now being engaged to Woodley. But though she's a Green Bay Packers fan, Foster doesn't actually know Rodgers. Yet she promised on Live With Jimmy Kimmel that, in return for the quarterback's shout-out to her, she would in turn thank him if she won the Golden Globe.
And Foster is nothing if not a woman of her word.
Source link