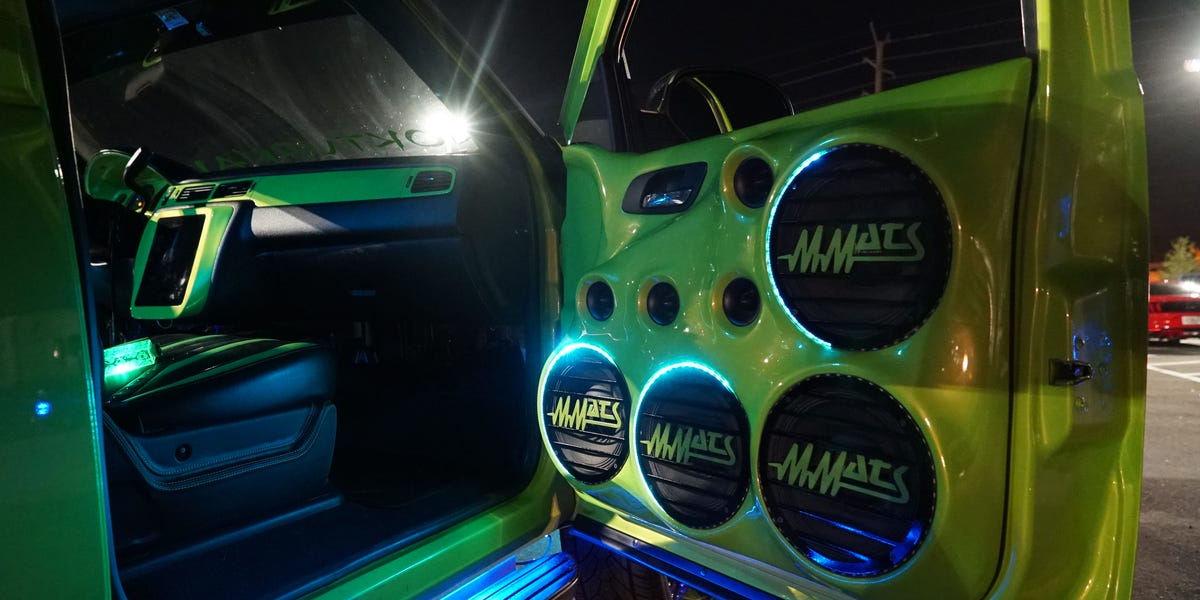 Barcroft MediaGetty Images
Light kits for cars are the perfect way to illuminate your car and give you a unique design. If you're tired of the traditional yellow lighting often found in cars, then light kits are perfect for you. They are an easy way to design and customize the interior of your vehicle because they come with everything needed to update your lighting. They also offer many benefits, which can improve visibility and provide you with safe lighting.
What Are Light Kits for Cars?
Light kits for cars are kits that come with all the materials you need to install lighting in your vehicle. Light kits for cars offer the following benefits:
Long-lasting durability: LED lights are long-lasting, usually lasting much longer than traditional halogen lights. This means that you won't have to change them often.
Improves visibility: Because LED lights are brighter, they can also improve visibility. LED lights offer a brightness of up to 12,000 Lumens.
Energy-efficient: LED light kits are also energy-efficient. This means that you don't have to worry about them draining energy from your car's battery. They are also environmentally friendly, made with a safe material.
Unique look: With so many different colors and designs of LED light kits on the market, you can easily create a unique look that reflects your personality.
Light kits for cars are also very simple to install and use. Many LED lights can be controlled using your smartphone or a controller.
Types of Light Kits for Cars
There are a few different types of light kits for cars that you may choose, including:
LED Light Kit With Controller
An LED light kit with a controller is a traditional LED light kit that comes with a controller. This means that you can use the controller once the lights are installed to control the speed and color of the lights. It offers the ability to choose from over 20 different colors and even an option to sync your lights to the base of your radio. This light kit includes everything you need to install lights, including adhesive, cable ties, and screws.
Daytime Running Light Kit
A daytime running light kit allows you to improve the brightness of your running lights. This can improve visibility, especially during rainy or dark drives. This kit comes with a left and right running light and wires.
Under Glow Light Kit
An under glow light kit allows you to add unique colors to your car's underbody. Because these LED lights are designed for the exterior of your vehicle, they are made with waterproof, durable materials. This kit comes with waterproof lights, a Bluetooth controller, a power adapter, mounting clips, and a user manual.
Trunk Lighting Kit
You might also update the lighting on the interior of your trunk with a trunk lighting kit. This kit also uses LED lights and can help improve the visibility in your trunk. This can help with loading and unloading in the dark. This kit comes with lights and double-sided adhesive tape. You can choose bright white lights, or go with something more unique, like neon LED lights.
How to Choose Light Kits for Cars
Choosing the right light kit for your car will ensure that it fits properly and that you have the necessary materials for a smooth installation. Most light kits for cars will usually fit any make or model of car, but you want to ensure that you have enough lights included in the kit.
It is good to choose a light kit for your car that has enough lights and that will appropriately fit where you want the lights to go. You also want to consider how the lights are controlled. You can auto set your lights to automatically turn on in the evenings, or you might use your phone to control them, depending on your mood.
How to Replace/Install Light Kits for Cars
Disclaimer: The guidelines in this story are general and not meant to replace instructions for your specific vehicle. Please consult your owner's manual or repair guide before attempting repairs.
Light kits for cars are easy to install. You can usually install your lights in one afternoon with the following steps:
Gather lights and materials: It can be helpful to first gather lights and materials that you will need to install. Decide where you want to place them as well as how many lights you will need.
Decide how you will power the lights: You will need to choose a source of power for your lights. The fuse box is the easiest method to power your lights. You may also use your cigarette lighter. If you're unsure of where your fuse box is located, you can usually get this information in your vehicle's owner's manual.
Place an adaptor on the fuse: Once you locate the fuse you want to use, remove it, and place an adaptor onto it. If you're using the cigarette lighter instead, here you will connect the wires to the butt connectors, then connect those to the adapter.
Connect to the lights: Connect the other end to the light supply and then connect the power box to your preferred power source.
Connect the black wire to a grounding point: You will also need a grounding point. The ideal grounding point is underneath the dashboard. Remove one of the bolts, push the wire in its spot, and then replace the bolt, taking care to tighten it.
Place the lights: Place your lights where you want them to go. You might use electrical tape or glue, but you want to ensure that they are securely placed. You will also want to hide the wires.
Once you have completed the installation, test the lights. If they don't work, repeat each of the steps to ensure that they were completed. This process may vary slightly if you are installing other types of lights, like when using a daytime running light kit. The good thing about choosing a light kit is that they come with the items you need to install your lights, as well as directions that are specific to that kit.
Where to Buy Light Kits for Cars
This content is created and maintained by a third party, and imported onto this page to help users provide their email addresses. You may be able to find more information about this and similar content at piano.io
Source link