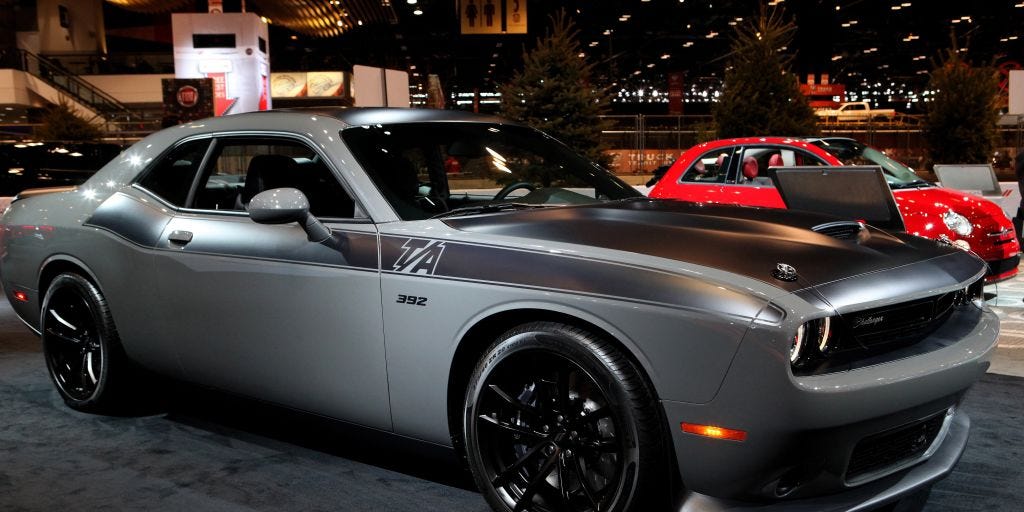 What Are Car Covers for the Dodge Challenger?
Car covers are an important accessory for the protection of your Dodge Challenger. Whether your car is kept in a garage or outdoors, it can be subjected to a wide range of assaults that can harm your car's appearance. One of the biggest sources of damage is the outdoor elements.
UV rays from the sun can fade both your exterior paint job and your car's interior upholstery or lead to the dash cracking from rapid temperature changes. If you live in an area with volatile weather, it can lead to dents and scratches that make your car appear older than it is.
However, the outdoors is not the only place where your car is at risk for damage. Even in the garage, your car can become covered with dust. Even other things stored in the garage can cause scratches or damage to your car. A car cover can help protect your car from these sources of damage and keep it looking new for longer.
Types of Car Covers for the Dodge Challenger
There are four types of car covers you can choose from for your Dodge Challenger. The different types will provide different levels of protection in different environments.
Custom-fit: Custom fit covers, like the Kayme 6 Layers Car Cover , are designed to the exterior measurements of your specific trim level and year. This allows for a snug fit which can keep contaminants out better and also help to keep your cover in place, even during storms.
Universal: Universal car cover options, such as the GUNHYI 6 Layer Heavy Duty Car Cover, are designed to work for various cars with a similar body type. These car covers are loosely fitted on the car, which can make them less secure in storms, but they can be a good option in areas with less severe weather.
Outdoor: Outdoor car covers can be custom-fit or universal. These covers are more durable and will usually be waterproof. They also offer greater protection against UV rays than indoor car covers.
Indoor: Indoor car covers, like the SR1 Performance Ultraguard Stretch Satin Indoor Car Cover, are lighter weight and breathable to prevent the buildup of moisture underneath them when your car is stored in the garage. It can also help keep dust from settling on the car and protect from scratching by objects in the garage.
How to Choose a Car Cover for Your Dodge Challenger
There are many things to take into consideration when choosing the right cover for your Dodge Challenger. The first thing to consider is the type of protection that you will need. Is your car primarily stored indoors or outdoors?
If your car is outdoors most of the time, you will want to consider outdoor cover options. Think about the environment where your car will be most of the type. Is it in an area with a lot of sun? Is it subject to high or rapidly changing temperatures? Are there a lot of storms in the area? By answering these questions, you will be able to determine the features you need your outdoor car cover to have.
Outdoor covers come in a range of material types, designed to offer different levels of protection. You can choose from water resistant materials, materials with UV protection, or thicker, more durable materials designed to reduce your risk of scratches.
If you plan to keep your car indoors most of the time, then you will want to look at indoor covers. For indoor storage areas with high humidity, you may want to find an indoor car cover that is extremely breathable to prevent moisture buildup.
After determining the level of protection that is right for your car, you will need to decide which type of fit will suit your needs. Universal car covers will loosely fit over your car and are easier to put on and remove quickly. This can be a good option if you use your car daily and keep it in the garage or in underground parking.
Custom-fit car covers are considered the top option if you plan to store your car in a garage for a long time or have it exposed to the elements. While putting the cover on and taking it off can take a little more time, the snug fit will offer better protection, especially in areas prone to high winds.
How to Put a Car Cover on a Dodge Challenger
Disclaimer: The guidelines in this story are general and not meant to replace instructions for your specific vehicle. Please consult your owner's manual or repair guide before attempting repairs.
Putting on your Dodge Challenger's car cover should take about 10 to 20 minutes, following a few simple steps.
Step 1: Prep Your Car
There are a few things to consider before installing your car cover. First, check your antennae. If it is retractable or removable, you will need to lower it or take it off. If you have an antenna that can't be moved, you may need to create a small hole in the cover for it to fit through. Next, check the car cover to see if there are pockets for the mirrors. If so, you will have to first put the cover over the mirrors before proceeding.
Step 2: Identify the Front
The front of your car cover should be labeled with a tag or stamp. Find the front and lay your car cover out over the top of your Dodge Challenger.
Step 3: Secure the Cover
Start by securing the car cover to the front bumper and then secure it to the rear bumper. Once done, you can pull the cover down on each side and secure it accordingly.
Car covers can offer great protection from the elements, debris, and items that may come in contact with your car. Start by determining your protection needs, and you can find the perfect car cover to protect your Dodge Challenger.
Where to Buy a Car Cover for the Dodge Challenger
This content is created and maintained by a third party, and imported onto this page to help users provide their email addresses. You may be able to find more information about this and similar content at piano.io
Source link