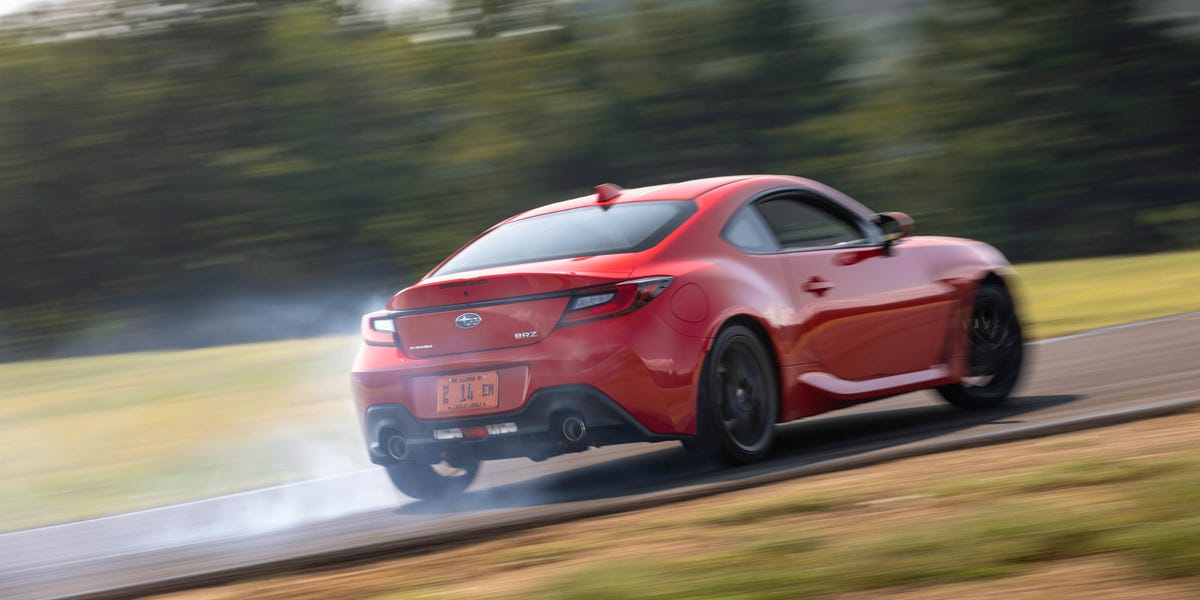 The first major redesign of the Subaru BRZ, the second-generation brings more power from a larger engine, a stiffer structure, and better handling.
1 of 58
Subaru and Toyota shared development of the BRZ and GR 86.
2 of 58
A 228-hp 2.4-liter flat-four replaces the old car's 205- or 200-hp 2.0-liter.
3 of 58
The added displacement helps torque increase to 184 lb-ft at 3700 rpm, a useful increase over the old engine's 156 lb-ft of torque at a very high 6400 rpm.
4 of 58
Subaru claims that 85 percent of BRZ buyers select the six-speed manual transmission over the optional six-speed automatic.
5 of 58
The manual's shift action is among the most satisfying in the industry and rivals the snick-snick motion of the Mazda Miata's gearbox.
6 of 58
Base cars ride on 17-inch wheels, while upper trim levels offer an 18-inch wheel with a sticky Michelin Pilot Sport 4 tire.
7 of 58
Like its predecessor, shut off the stability control and the BRZ will happily send its tail swinging wide under power.
8 of 58
The new interior is a major step forward and makes the BRZ a more comfortable and modern place to sit.
9 of 58
A small rear seat remains and makes the BRZ a practical—or at least semi-practical—sports car.
Advertisement – Continue Reading Below
This content is created and maintained by a third party, and imported onto this page to help users provide their email addresses. You may be able to find more information about this and similar content at piano.io
Source link