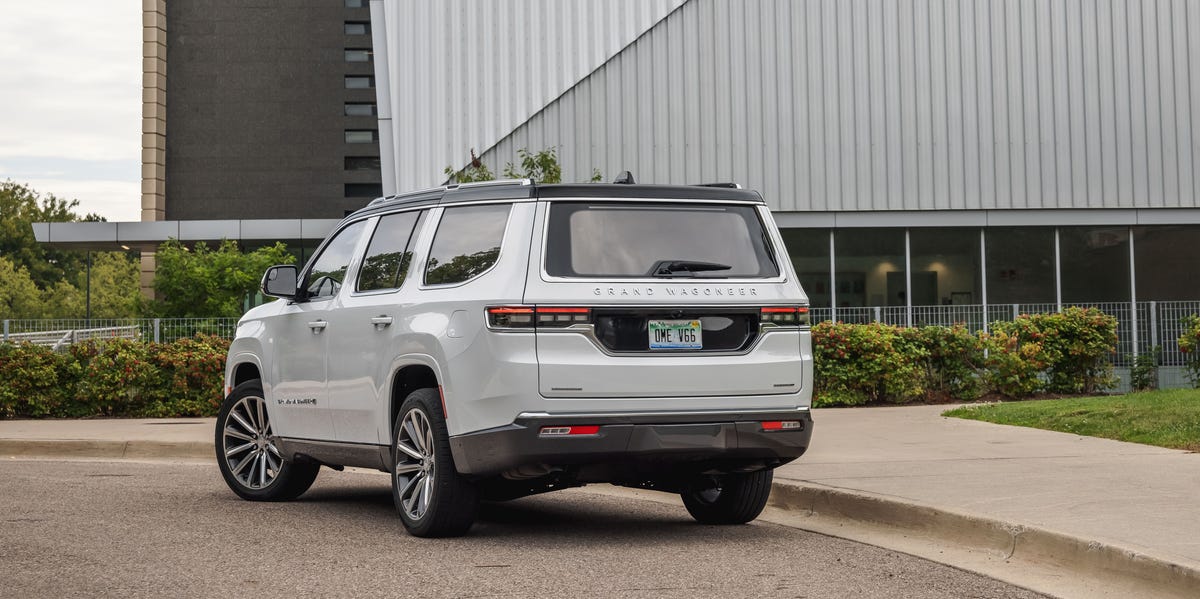 Michael SimariCar and Driver
The Grand Wagoneer is a new full-size SUV model from Jeep with luxury aspirations.
1 of 53
It's built on the same body-on-frame platform as the Ram 1500 pickup truck, but with a number of modifications.
2 of 53
Notably, the Grand Wagoneer has an independent rear suspension setup to help improve third-row and cargo space.
3 of 53
There's also a less expensive Wagoneer version that starts at $70,845 and has less equipment and more down-market trim.
4 of 53
The Grand Wagoneer comes standard with a 6.4-liter V-8 engine, four-wheel drive, and an eight-speed automatic transmission.
5 of 53
The Wagoneer makes do with a less powerful 5.7-liter V-8 engine that does benefit from a 48-volt hybrid system
6 of 53
Three rows of seats are standard, with seating for either seven or eight passengers depending on the configuration.
7 of 53
The Grand Wagoneer has more luxurious trim than the Wagoneer, including nicer leather and various wood and metal trim options.
8 of 53
Our test car was equipped with no fewer than seven screens, including rear-seat entertainment screens and even a screen on the dashboard that costs $1195 extra and displays info for the front-seat passenger.
9 of 53
Despite having an as-tested price of $104,825, our Series II test car wasn't even fully loaded.
Advertisement – Continue Reading Below
This content is created and maintained by a third party, and imported onto this page to help users provide their email addresses. You may be able to find more information about this and similar content at piano.io
Source link