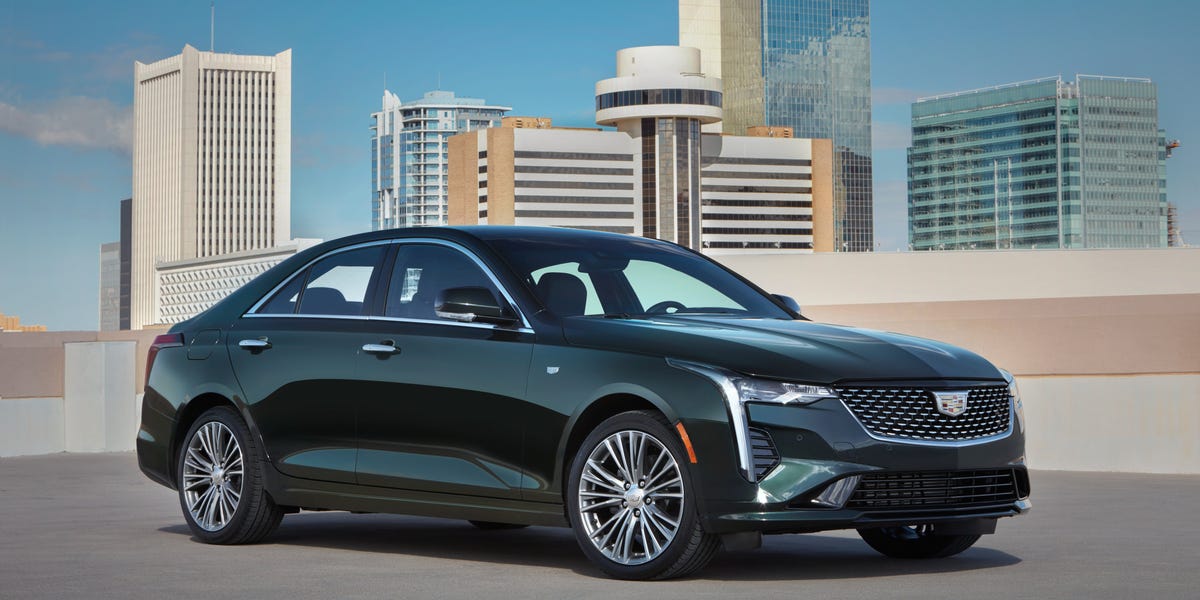 💡
The 2020 Cadillac CT4 offers solid performance and more interior space than most of its competitors. Its new cabin design is a leap forward, but it still falls short of its German rivals. Read the full story here.
1 of 25
The only rear-drive sedan in the class, the CT4's chassis is carried over from the ATS, along with the majority of its exterior dimensions, including its 109.3-inch wheelbase.
2 of 25
Caddy says all of its sheetmetal is new, and it is better looking than the ATS. The CT4 is also 4.4 inches longer.
3 of 25
Its ride is generally comfortable but a bit floaty. When pushed in the hills, however, it becomes woefully underdamped and imprecise.
4 of 25
Its new interior is a huge improvement over the cabin of the ATS. It's not only more attractive, it's also more ergonomic and has a more intelligent use of space.
5 of 25
All models come with an 8.0-inch infotainment touchscreen, and Cadillac says a larger screen is on the way. Apple CarPlay, Android Auto, and an onboard Wi-Fi hotspot are standard.
6 of 25
The touch-sensitive panels are gone, thankfully, and replaced with more traditional physical controls.
7 of 25
Cadillac says the 450T trunk badge highlights the engine's peak torque output measured in newton-meters. But the 2.7-liter's torque actually calculates to 475 Nm.
8 of 25
The many options on our test car included navigation, wireless phone charging, and a head-up display. Surprisingly, it was still without a sunroof or a power trunk.
9 of 25
Our test car was equipped with the available turbocharged 310-hp 2.7-liter four-cylinder and 10-speed automatic, a combination also used in Chevy's Silverado pickup.
10 of 25
Eighteen-inch wheels are standard, and non-V CT4s come with all-season tires.
Advertisement – Continue Reading Below
This content is created and maintained by a third party, and imported onto this page to help users provide their email addresses. You may be able to find more information about this and similar content at piano.io
This commenting section is created and maintained by a third party, and imported onto this page. You may be able to find more information on their web site.
Source link