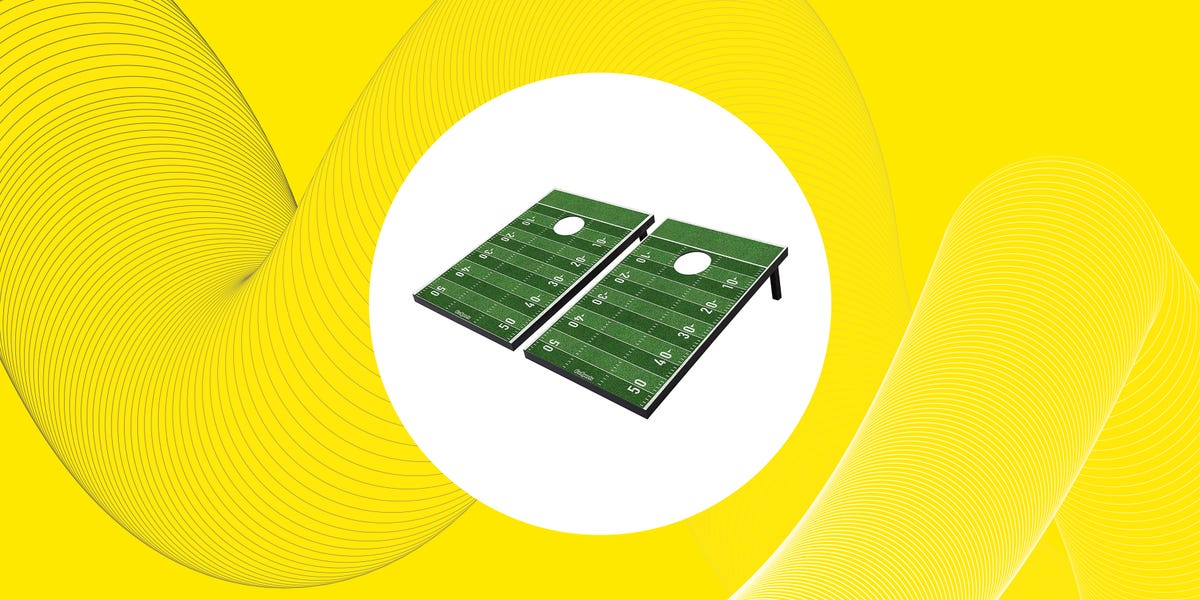 Football is officially back. With it comes the hope for a great season, along with the stress that accompanies your fantasy league. Plus, with most stadiums reopening to near-full capacity, the opportunity to drive to a Sunday game returns. Football is great on TV, but it doesn't beat cheering in the stadium surrounded by fellow fans.
So if you've got tickets to a game, be sure to pack these top-rated football game essentials from Amazon before hitting the road. You can use this stuff during the actual game, tailgating in the parking lot, or both. (Having said all that, be sure to observe the social distancing and health guidelines at the venue you'll be visiting.)
Top Coolers to Keep Your Tailgate Drinks Refreshing
---
Advertisement – Continue Reading Below
RTIC 20-Quart Cooler
RTIC makes some seriously heavy-duty coolers, and this one is no joke. With a freezer-grade gasket, beefy T-latches, and up to three inches of insulation, it can keep your beverages ice cold for days. Reviewers say it succeeds at holding up to 36 cans without ice.
Wilson Football
Throwing around a football before an actual football game is a classic pastime. Maybe you're inspired by your favorite player—dropping dimes like Mahomes or making snags like Odell outside the stadium. We like this Wilson ball with Super Grip, which is built to official size specs. 
Stadium Seat
Depending on the stadium you're visiting, the seats might be just cold, hard bleachers. Be prepared with this stadium seat, complete with a mesh cupholder. With a steel frame and polyester-covered padding, it's designed to be comfortable and durable for even the longest overtime extravaganzas. 
Hooded Rain Poncho
Fall weather can be unpredictable, so a raincoat at a football game is a must-have. We like this waterproof hooded poncho, which protects everything above your knees from the elements. 
New Era NFL Hoodie
Rep your favorite team and fight the autumn chill with these licensed hoodies from New Era. There's a ton of different teams to choose from, and it's made with a polyester performance fabric to keep it breathable. 
Cornhole Set
Cornhole is a tailgating classic, and this kit comes with everything you need. These boards are football themed, but there are a few different styles to choose from if yard lines aren't your cup of tea. Each board measures three by two feet and comes with eight beanbags and a carrying case. 
This content is created and maintained by a third party, and imported onto this page to help users provide their email addresses. You may be able to find more information about this and similar content at piano.io
Advertisement – Continue Reading Below
Source link