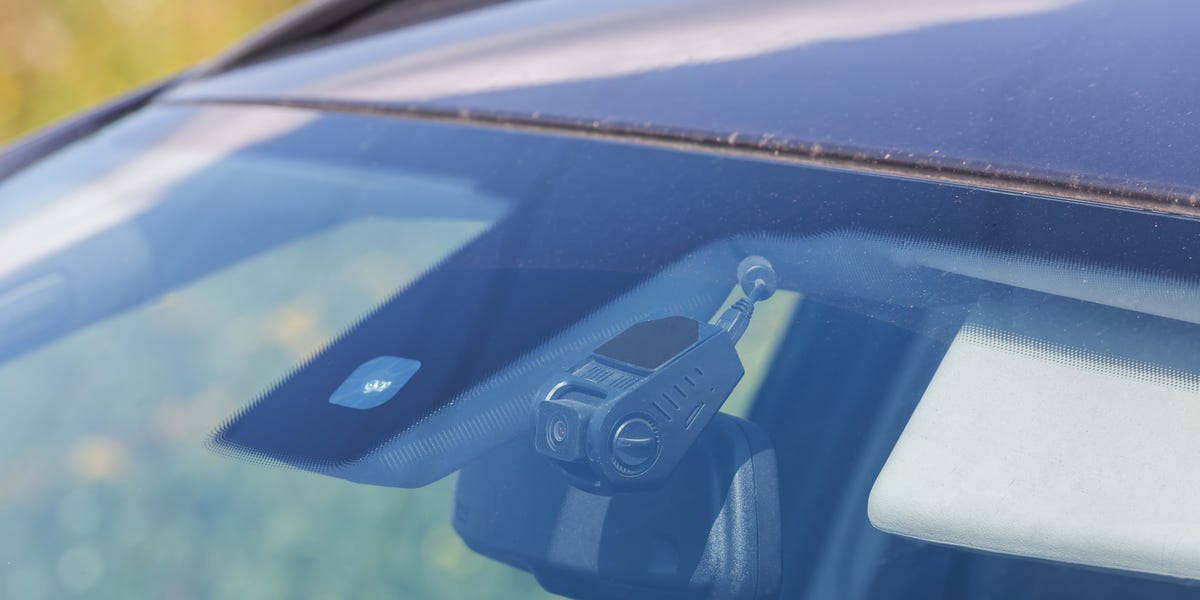 Having a good dash camera on your vehicle can protect you legally and financially in the event of an accident. Plus, you never know when your dash camera will capture some amazing footage.
What Is a Dash Camera?
A dash camera is a video recorder that you mount on your dash. It can record footage of the road ahead of you and the road behind you. There are many benefits to equipping your car with a dash camera. These benefits include:
Evidence – Usually when you're in a car accident, it's your word against the other driver's. However, if you have dash camera footage, you can prove that the other driver is at fault. You can also capture footage of reckless drivers, speeders, and drunk drivers.
Better Driving Habits – When you have a camera in you're car, you might be encouraged to drive more safely because you know your driving is caught on tape.
Catching a Thief – If there are high rates of theft and vandalism in your neighborhood, a dash camera can catch the perpetrator right in the act.
Teen Driver Safety – If you can't be with your teen driver when they take the car for a spin, you can always review the dash camera footage to make sure they're driving safely. If they know they're being recorded, they may make an effort to drive more carefully.
Parking Lot Incidents – If something happens to your car while you're inside the bank or grocery store, you'll have footage of the incident.
Memorable Moments – You never know when your friend is going to tell the funniest joke ever or when you'll experience magical views on a road trip. A dash camera can capture these memorable moments.
Types of Dash Cameras
There are several types of dash cameras to choose from. Which one is ideal for you depends on your specific needs.
Traditional Dash Cameras
A traditional dash camera is specifically for use in a car, truck, or SUV. You can mount the camera on the dashboard or the upper part of your front windshield. A traditional dash camera records what happens as you're driving. Some dash cameras have a parking mode. This mode enables the camera to turn on when the car is parked so that it can record footage when the car is unoccupied. Another mode enables the camera to record what's going on inside the car and outside the car at the same time.
Typically, the dash camera's power source is wired directly into your vehicle. When you start your car, the camera powers on. The recorded footage saves onto an SD card. Some cameras have a loop function that overwrites the SD card when it gets full.
Rearview Mirror Dash Cameras
A rearview mirror dash camera usually has the same features as a traditional dash camera. However, a rearview mirror dash camera is more discreet because it looks exactly like a rearview mirror. It clips onto or over your car's rearview mirror. Because of its rearview mirror placement, the camera doesn't distract the driver or obstruct their view.
Dual Camera Dash Cam
As the name suggests, a dual camera dash cam has two cameras. One camera lens faces the front of a vehicle just as it would in a traditional camera. The other lens can be aimed out the side window or towards the rear of your vehicle. Dual camera dash cams often have swivel functionality, which is why they're also called 360-degree dash cameras. With some dual camera dash cams, you can mount the second lens on the vehicle's rear windshield, instead of having both cameras mounted on the front dash.
How To Choose the Top Dash Camera
When choosing the dash camera that's right for you, there are several factors to consider. These include:
Price – The price of dash cameras can vary wildly, with lower-end models costing around $50 and higher-end models costing around $500. While you might be tempted to buy the cheapest model, that might not be the greatest option if it doesn't give you the features you need or falls apart when you take it out of the box. Keep in mind that a good dash camera might end up paying for itself if it saves you from being held liable in an accident.
Brand Reputation – Of course, high prices don't always guarantee reliability. Before shopping for a dash camera, you might want to browse some product review websites. You might need your dash camera to capture some important footage one day, so you want to choose one that is known for being reliable.
Recording Capability – To guarantee that you have extensive footage in the event of an accident, you want a camera that can record the front of the vehicle (Channel 1) and the back (Channel 2). When you have to use your dash camera as evidence, you don't want to leave anything up to someone else's interpretation. Keep in mind that two-channel cameras are more expensive.
Video Quality – Video resolution is one of the most important factors when choosing a dash camera. If you're in an accident, you want to capture every detail as clearly as possible. A camera with a resolution of 1080p or higher can capture a license plate clearly.
How To Replace/Install a Dash Camera
Disclaimer: The guidelines in this story are general and not meant to replace instructions for your specific vehicle. Please consult your owner's manual or repair guide before attempting repairs.
Once you decide on the right dash camera, you'll need to place it in your vehicle.
Choose the Right Spot
To capture the clearest view with your dash camera, you'll want to mount it high in the windshield's center, close to the rearview mirror. You want to be able to see the screen and easily reach the camera's controls. However, the camera shouldn't obstruct your view. Some states have laws regarding where you can mount the dash camera, so be sure to consult your state's department of motor vehicles to see what your state's restrictions are.
Secure the Camera Cord
Most dash cameras feature a long cord that plugs into the car's 12-volt DC outlet. You can run the cord along the passenger side and tuck it into the molding between the windshield and the headliner. If your dash camera comes with clips, you can use them to secure the cord.
Test the Camera
Once you have the camera plugged in and mounted, test it to make sure it records.
Where To Buy the Top Dash Cameras
This content is created and maintained by a third party, and imported onto this page to help users provide their email addresses. You may be able to find more information about this and similar content at piano.io
Source link