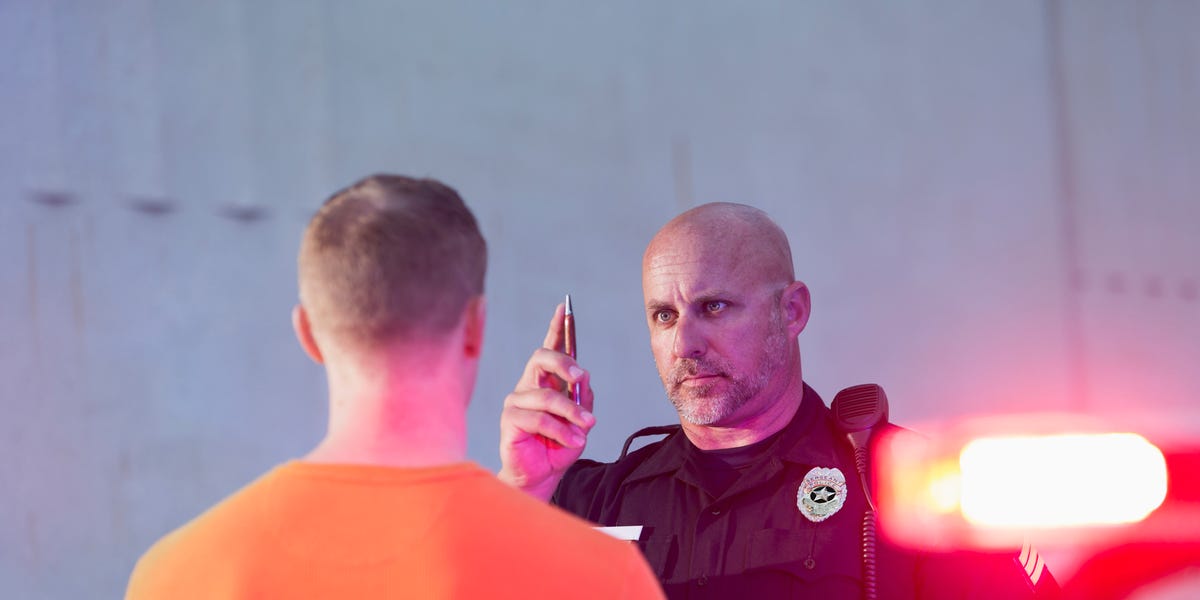 If you recently received a DUI, then you may be required to carry SR22 insurance for the DUI. It is important to understand state SR22 requirements, including when and how to file it, as well as when you can get rid of it.
What Is SR22 Insurance DUI?
SR22 insurance is a certificate of financial responsibility. It is often a requirement that follows a DUI charge that requires you to prove that you have insurance. An SR22 is sometimes used to reinstate a driver's license following a suspension that comes with a DUI charge.
The form itself proves that you have the minimum insurance coverage required by your state law. SR22 may also be referred to as:
Certificate of Financial Responsibility
SR-22 Bond
SR-22 Form
SR22
SR22 is not a type of insurance. Instead, it is a form that you get from your Secretary of State (SOS) or Department of Motor Vehicles (DMV) that proves you have insurance. In some states, you may also be able to get it from your insurance provider.
While an SR22 is commonly required when a driver receives a DUI charge, it may also follow other types of charges. A few of these include driving without insurance, a high occurrence of accidents or moving violations, and a hardship license.
Other Forms Similar to an SR22
Other states may refer to the SR22 as something else. Here are a few variations:
SR-22A: The SR-22A is commonly used in Georgia, Missouri, and Texas.
SR1P: The SR1P is commonly used with vehicles with less than four wheels in California.
FR44: The FR44 is used in Virginia and Florida.
It is also important to keep in mind that in addition to the different names and programs, each program may also have its own requirements. For example, the FR44 requires higher liability insurance than state requirements. This means that drivers in Virginia and Florida who have a DUI on their record cannot purchase the state minimum insurance requirements.
How Much Does an SR22 Cost?
An SR22 form has additional costs than a traditional insurance policy. Filing the form is around $25 in most states. Once you file the form, you may also receive increased insurance rates as it notifies the insurance provider of your DUI charges. According to LifeSaver, an SR22 form leads to nonstandard insurance rates, which can be between two to four times the cost of a traditional insurance policy.
According to Progressive, an SR22 form is only one consideration when calculating your rates. Your insurance company will also factor in your age, location, driving record, and credit score. For this reason, your rates following an SR22 form will vary from provider to provider.
In addition to filing an SR22, some states may also require drivers convicted of a DUI to also complete a driver safety course to reinstate their license. In return, some providers may offer drivers a discount.
How Long Do I Need an SR22 For?
The time requirements of an SR22 will vary, depending on your state laws. On average, most states require drivers with a DUI to file an SR22 for three years after their charges. Depending on the number of DUIs on your record, your state could require you to file an SR22 for life. Your specific requirements for filing an SR22 will usually be dictated by the judge at your court hearing. You may also receive a letter from the state.
Once your time limit is up, it is important to note that the SR22 will not just fall off your record on its own. Instead, you will have to request that your insurance company remove the form. You may notice a decrease in rates once the form is removed.
What Is Non-Owner SR22 Insurance?
Even if you don't own a vehicle, you may still be required to file an SR22 if you plan to have a driver's license or drive a vehicle. This is known as a non-owner SR22 form. Even if you only have access to a family vehicle, you may still consider getting a non-owner SR22 policy.
Moving to a Different State with an SR22 Form
Because state laws differ when it comes to a DUI and SR22 forms, you will need to research your new state's requirements if you move. SR22 forms are not currently used in Delaware, Kentucky, Minnesota, New Mexico, New York, North Carolina, Oklahoma, or Pennsylvania. In these states, they may have their own version of the SR22 forms or they may simply require that you provide proof of insurance.
How to File an SR22 Form
Filing an SR22 form is simple. Once you submit it to your insurance company, they will add the insurance endorsement to your policy and notify the state that you have sufficient insurance. If you do not yet have auto insurance, then you will need to shop around for a policy that accepts SR22 forms. Here are a few insurance companies that do offer SR22 policies:
Mercury
GEICO
United
CSAA
Farmers
Allstate
Progressive
State Farm
It is always a good idea to be honest when requesting quotes from insurance providers. An SR22 is likely to have some effect on your rates meaning you will get the most accurate quotes when you discuss it upfront.
How to Get the Best Insurance Rates with an SR22
An SR22 with a DUI on your record can lead to significantly higher insurance rates. Shopping around is one of the best ways to get the most affordable rates, even with an SR22. Find out how much each provider will cost you, comparing the level of coverage offered with the price. Additionally, find out if you are eligible for any discounts which can reduce your insurance costs even more.
If you are convicted of a DUI, you may have to file an SR22 form. While an increase in insurance rates is expected, you can still find affordable rates by comparing prices among different insurance providers.
Check this out if you need additional information, resources, or guidance on car insurance.
Sources:
SR-22 and Auto Insurance After a DUI/DWI/OWI Arrest | lifesafer.com
What is an SR-22? | progressive.com
How to Get Car Insurance Without a Car | caranddriver.com
SR22 Insurance Without a Car: Everything You Need to Know | caranddriver.com
Car Insurance | caranddriver.com
This content is created and maintained by a third party, and imported onto this page to help users provide their email addresses. You may be able to find more information about this and similar content at piano.io
Source link