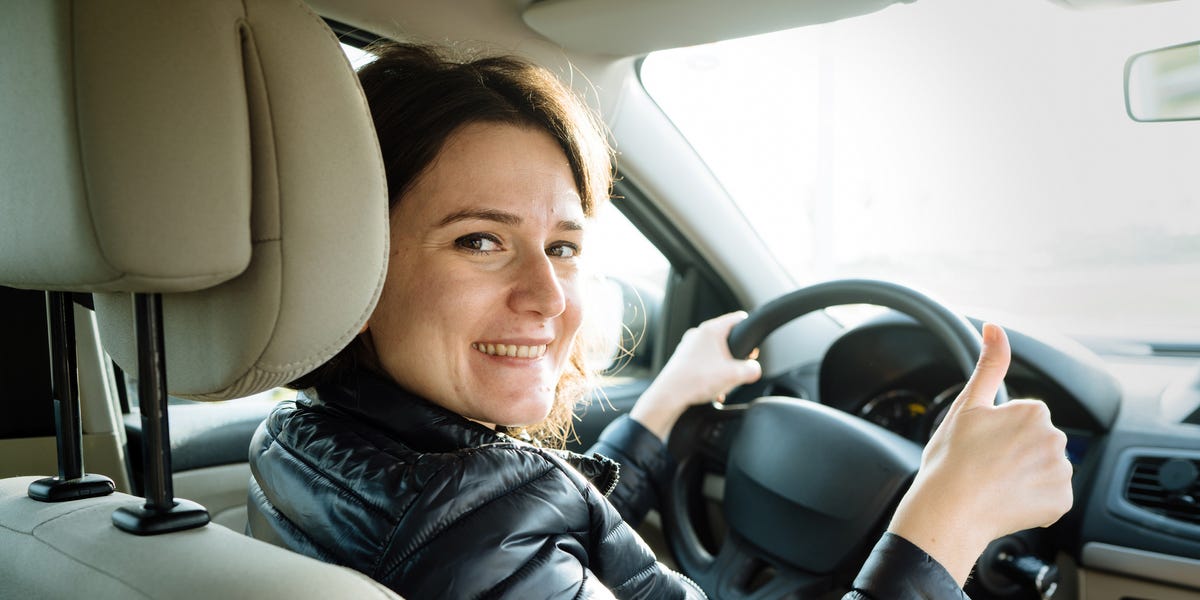 burakkarademirGetty Images
It is important to consider leasing vs buying insurance when shopping for a new car. Both a lease and new car purchase require that you carry full coverage, which can be costlier than a minimum coverage policy. Find out the car insurance implications of a lease and new car purchase, as well as ways you can save while still carrying the required coverage.
Lease vs Buy: Which One Is Better?
Buying or leasing are two of your options when shopping for a new vehicle. One option is not necessarily better than the other and instead, it is important to consider the pros and cons and choose the one that fits your needs best.
Pros and Cons of a Lease
A lease allows you to borrow a newer vehicle for a specified period of time in return for monthly payments. If you decide to, some lessors may allow leaseholders to buy the vehicle at the end of the lease period. A lease offers the following benefits:
All maintenance and repairs are usually included in the monthly payment.
A lower down payment is required.
You have the ability to own a new car every few years.
You may be able to choose a more expensive vehicle with affordable payments.
Of course, it is also important to consider the potential downsides of a lease. With a lease, you are usually limited on the number of miles you can drive per year. Additionally, you will have a monthly payment as long as you drive a lease.
Pros and Cons of a New Car
A new car buy involves taking out an auto loan or paying cash in full for a vehicle. If you take out an auto loan, you will have a lineholder who has a say in things like how much insurance you must carry. If you buy the vehicle with cash, you have more control over your insurance coverage needs. Once you make all of the required payments, you own the vehicle and can do with it as you want. A new car purchase offers the following benefits:
The ability to choose a vehicle in the color and with the features you want.
The ability to sell your vehicle when you want.
The opportunity to pay off your vehicle and not have monthly payment requirements.
More control over any customizations you make to your vehicle.
A potential downside of buying a new car includes the higher maintenance costs. It is also possible for your vehicle to lose value while you still owe a set amount on your loan, leading to you owing more than its value.
One of the biggest differences between the insurance of a lease and a buy, according to Allstate is that a lease requires ongoing monthly payments. This means that as long as you drive a lease, you will be required to carry full coverage.
Lease vs Buy Insurance: Important Points to Consider
Regardless of whether you have a lease, new purchase, or a used car that is fully paid off, all drivers must carry insurance coverage that meets their state's minimum requirements. This is usually a set limit of liability coverage, which covers any damages that you cause to another driver.
Depending on the state, drivers may also be required to carry uninsured coverage. This is a type of coverage that protects you if your vehicle is damaged by an uninsured or underinsured driver. It is important to note that this is the minimum coverage and it does not often cover any damages to your own vehicle.
According to PolicyGenius, most leases and new cars will require that you carry full coverage. This is a policy that includes comprehensive and collision coverage. The biggest difference between a vehicle that is leased or purchased is your insurance implications if you pay for a new car in full. If you pay off your auto loan, you can carry as much insurance coverage as you want, as long as you meet the state minimum requirements.
Do You Need Full Coverage With a Paid Off New Car?
If you pay off your vehicle, you can decide whether or not to carry full coverage. A full-coverage policy will cost more than minimum coverage but will cover more of your damages if you are in an accident. It is important to consider the value of your vehicle and how much it will cost to repair or replace it out of pocket if you do not have full coverage. Compare this to the cost of a full coverage insurance policy.
Other Types of Insurance to Consider With a Lease or New Car
Your lessor or lender may require other types of insurance in addition to the state minimums. However, even if they do not, it may be worth it to consider other coverages like:
Gap coverage: Gap coverage covers the difference between the value of your vehicle and your loan if it is totaled.
Roadside assistance: With roadside assistance coverage, you can easily call for a tow or tire replacement if you are stranded on the side of the road.
Comprehensive coverage: Comprehensive covers damages to your vehicle that are not accident-related, like theft or weather damages.
Collision coverage: Collision covers damages to your vehicle, regardless of who is at fault for the accident.
A full-coverage policy includes comprehensive and collision insurance. In some cases, it may also include gap coverage or roadside assistance. It is important to note that these types of coverages often come with a deductible. This is an amount that you will have to pay out of pocket before the insurance company contributes to the damages.
Whether you choose a lease or to buy your new vehicle, considering insurance requirements is an important step. Consider the pros and cons of each type of car purchase and how much your insurance will cost. Check this out if you need additional information, resources, or guidance on car insurance.
Sources:
Insurance For Leased Cars vs. Bought Cars | policygenius.com
Insurance for Leased Vs. Financed Cars | allstate.com
Insurance Comparison by State: Everything You Need to Know | caranddriver.com
How Much Is GAP Insurance? Everything You Need to Know | caranddriver.com
This content is created and maintained by a third party, and imported onto this page to help users provide their email addresses. You may be able to find more information about this and similar content at piano.io
Source link