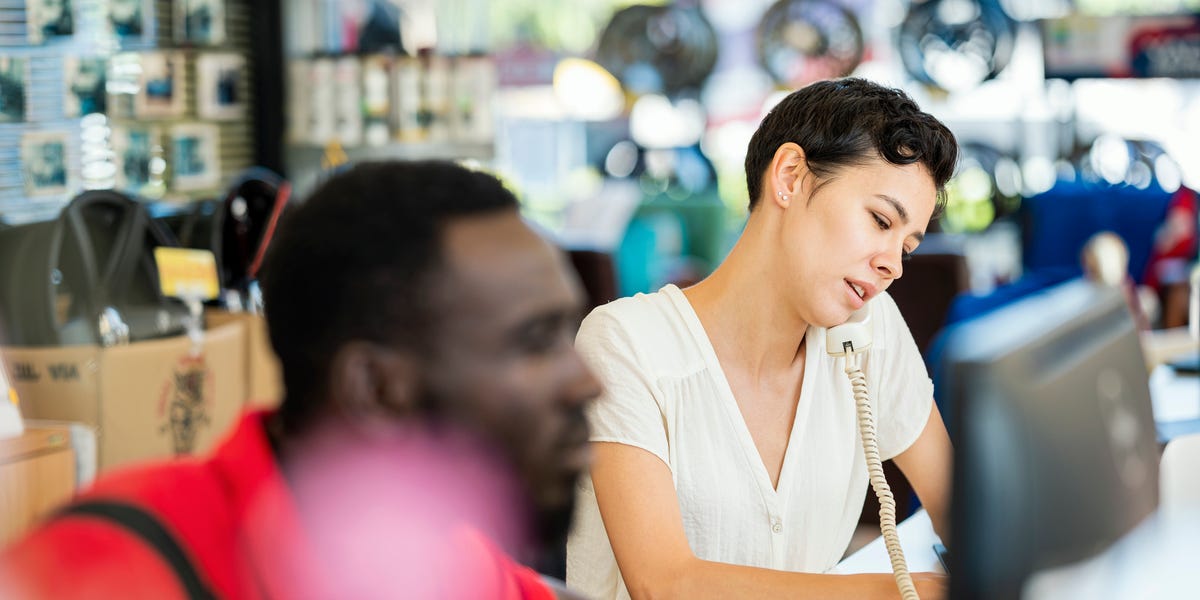 Kemper auto insurance is one of the most popular insurance providers for high-risk drivers. If you have a DUI, require an SR-22, or have a period of no coverage and have found it difficult to find affordable insurance rates, you may want to check out Kemper insurance.
What Is Kemper Auto Insurance?
Kemper is a popular insurance company for drivers who are considered high-risk. They sell home, supplemental health, life, and auto insurance. Kemper may not be the biggest insurance provider in the U.S. but it is ranked at number 13 in size. They were first founded in 1990 and quickly expanded to offer insurance coverage in all 50 U.S. states. According to Motor1.com, they currently service approximately 6.3 million customers.
You may notice Kemper insurance also listed under a few different subsidiaries. They are also known as Kemper Personal and Commercial Lines, Kemper Specialty California, Kemper Direct, Infinity Auto Insurance, and Alliance United Insurance. Kemper Specialty California is specific coverage for SR-22 drivers in the state of California.
Why Choose Kemper Auto Insurance?
Kemper insurance offers benefits to policyholders, like accident forgiveness, diminishing deductible, reimbursement of trip interruption expenses, and key or key fob replacement. Buying a policy, or filing a claim, with Kemper is easy. You can obtain quotes on their website with your contact information, driving record, information about your vehicle, and a copy of your current insurance policy. You can also use the website to file a claim and even find a repair shop for your vehicle.
Kemper also has a mobile app, which can be used to submit photos following a claim and follow updates on recently filed claims. Kemper allows customers to make payments monthly, quarterly, or yearly. You can mail a check or you can make your payment online, using their EZPay service.
It is important to always do your research to find the best insurance provider for you. According to QuoteWizard, Kemper does have more customer complaints than other insurance providers of its size. This is based on information pulled from the National Association of Insurance Commissioners.
Kemper auto insurance may be an option if you have a history of traffic violations or a DUI on your record. Kemper has earned a reputation for being a top provider for drivers who may not be able to get coverage through another provider.
Factors Influencing Kemper Auto Insurance Rates
Kemper insurance considers many factors when calculating insurance rates. A few factors they consider include age, gender, location, driving history, marital status, and credit score. Whether you qualify for any discounts, like multi-vehicle or multi-policy, will also make a difference to your insurance payment. Because Kemper offers numerous other policies, including commercial, homeowners, renters, boat, personal valuables, and identify fraud coverages, the specific coverages you carry, will also make a difference.
While Kemper insurance rates may cost a little more than some other insurance companies, they are usually a more affordable option for drivers who have a DUI, filed an SR-22, have bad credit, or have no prior insurance coverage.
Kemper Auto Insurance Products
Kemper insurance offers a wide variety of non-traditional insurance products, including:
SR-22: SR-22 insurance is a requirement in some states following a DUI. This form is also referred to as a Certificate of Financial Responsibility and proves that you have the state's minimum insurance.
Salvaged vehicle: Kemper also offers insurance for salvaged vehicles, as long as they have been rebuilt. Many insurance providers will not provide coverage for a vehicle with a salvaged title.
Broad-form: Broad-form coverage is a type of insurance that covers the driver, rather than the vehicle.
In addition to these non-traditional types of insurance, Kemper also offers traditional liability, comprehensive, collision, MedPay, and personal injury protection. They also offer uninsured/underinsured coverage, which pays for your damages if you're in an accident with a driver who is uninsured or underinsured.
Kemper Auto Insurance Coverages
Kemper insurance also offers the following optional types of coverage:
New car replacement covers the cost of repairing or replacing your vehicle, regardless of your vehicle's value.
Gap insurance covers the difference between your vehicle's value and the amount owed on the loan if your vehicle is totaled. This is only available to vehicles three years in age or less.
Enhanced coverage is a package of insurance add-ons, including accident forgiveness, deductible waiver, diminished deductible, and personal property coverage. It also includes coverage of a replacement key or transmitter.
Rental car reimbursement covers the cost of a rental car while you wait for your vehicle to be repaired or replaced.
Roadside assistance covers the cost of roadside help if you're stranded on the side of the road.
It is important to note that these additional coverages vary from state to state, and from driver to driver. It is always a good idea to find out from your insurance representative if you qualify for any of them.
Available Insurance Discounts With Kemper
Some drivers may be eligible for certain discounts with Kemper. These discounts can reduce the cost of your insurance premium:
Safe driving
Multi-vehicle
Multi-policy
Paying your premium upfront
Installing safety equipment in your vehicle
Going paperless
Good student
Defensive driving course completion
Referral of customer
Being married
Continuous coverage
Senior driver (55 or older) with completion of an accident-prevention course
Eligibility for these discounts varies, depending on things like your age, location, and whether you have any other insurance policies with Kemper. Other discounts may be available to Kemper customers who are claim-free or loyal customers. When shopping around for the best prices, it is important to not only consider coverage availability, but also available discounts.
Kemper insurance is one of the leading insurance providers for drivers who need non-traditional types of coverage. Many available discounts can make Kemper insurance even more affordable, even for higher risk drivers.
Check this out if you need additional information, resources, or guidance on car insurance.
Sources:
https://quotewizard.com/insurance-reviews/kemper
https://www.motor1.com/reviews/401822/kemper-auto-insurance/
https://www.caranddriver.com/car-insurance/a35865793/best-car-insurance-for-college-graduates/
https://www.caranddriver.com/car-insurance/a35951358/cheap-car-insurance-for-under-25-female/
This content is created and maintained by a third party, and imported onto this page to help users provide their email addresses. You may be able to find more information about this and similar content at piano.io
Source link