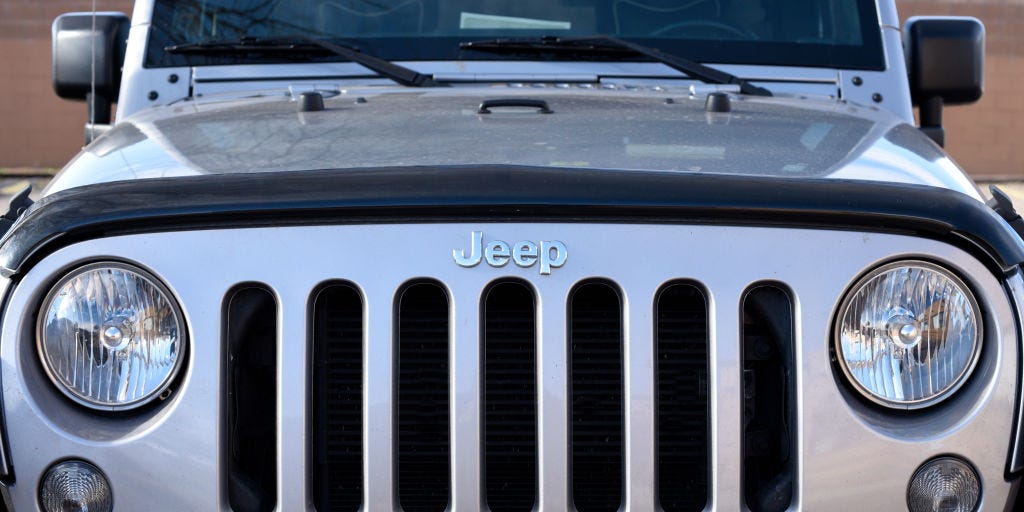 Robert AlexanderGetty Images
If you're thinking about upgrading your Jeep Cherokee XJ's headlights, you have a lot of options. You might be unsure about which lights you should choose for your Cherokee XJ. That's why we've created this guide to help you select the right headlights for your vehicle.
What is a Headlight Upgrade for Your Cherokee XJ?
Upgrading your Jeep Cherokee XJ's headlights means switching from the standard halogen lights to HID headlights or LED headlights. Upgrading your Cherokee XJ's headlights comes with several advantages, including:
Increased Visibility – HID and LED headlights are brighter than halogen lights. This increased brightness will provide you with better visibility.
Improved Efficiency – LED headlights provide more light than halogen headlights while consuming less energy. If you upgrade your headlights, you'll notice an improved fuel consumption and less battery drainage.
Durability – Halogen lights use a filament to create light. These filaments are fragile and tend to break if you drive on less-than-perfect roads or you frequently venture off-road. HID headlights and LED lights don't use filaments, so they last longer than halogen lights.
Better Selection – While halogen lights are typically yellowish, HID and LED headlights are available in a range of colors.
Appearance – Halogen lights tend to produce fuzzy, less-focused beams of light than HID and LED headlights. HID and LED headlights can enhance your vehicle's appearance by producing a cleaner and sharper beam of light.
Value – If you're thinking about selling or trading in your car, truck, or SUV, keep in mind that buyers prefer vehicles featuring the latest technology. By replacing your outdated halogen headlights with modern LED headlights, you can make your vehicle more appealing to buyers.
Types of Headlight Upgrades for Your Cherokee XJ
There are two main types of headlights that you can replace your Cherokee XJ's halogen headlights with. Which type of headlights you should choose depends on your specific needs.
HID Headlights
HID headlights, also known as Xenon headlights, use HID light bulbs to produce light. HID light bulbs consist of two electrodes, metal salts, and xenon gas. HID headlights are the brightest lights on the market. A beam of light from an HID headlight can cover a larger area than halogen beams and LED beams. They're also better at illuminating the sides of the road. HID lights usually have a 5,000-hour lifespan. They're available in seven colors, ranging from yellow to purple.
HID headlights can require more maintenance than LED lights. To replace your Jeep Cherokee's halogen lights with HID headlights, you'll have to use a conversion kit.
LED Headlights
LED headlights generate light by transferring a current through a semi-conductor. While they require additional heat sinks and fans to stay cool, they have a cooler operating temperature, making them more environmentally friendly than halogen headlights. LED lights aren't as bright as HID headlights. They're also not available in as many colors. However, they're less likely to produce glares that can blind other drivers. Plus, LED headlights typically have a 20,000-hour lifespan, much longer than HID lights. Like HID lights, LED lights require a conversion kit.
How to Choose a Headlight Upgrade for Your Cherokee XJ
When deciding between HID headlights or LED headlights for your Jeep Cherokee XJ, you have several factors to consider. These include:
Price – While HID headlights are cheaper than LED headlights, they have to be replaced more often. That means you could actually end up spending more money in the long run if you have to frequently replace your HID headlights. A set of LED headlights might cost more initially, but because they last so much longer and are so efficient, they're often a better investment.
Brightness – If you want the brightest lights possible, go with HID headlights. However, if you prefer LED lights, check the packaging to see how many lumens a set of LED lights has. The higher the number of lumens, the brighter your lights will be.
Wattage – LED lights are typically the most efficient. Again, you can check the wattage listed on the packaging to compare the efficiency between different sets of lights.
Ballasts – HID headlights require a ballast to regulate how much energy flows to the lights. DC ballasts allow more energy to flow than AC ballasts, meaning that DC ballasts will drain your Cherokee XJ's battery faster. LED headlights don't require ballasts, so if you purchase an LED kit, you don't have to decide which kind of ballast to use.
Color – If you want a bigger selection of colors to choose from, go with HID headlights.
Ease of Installation – When upgrading your Cherokee XJ's halogen headlights to HID or LED lights, you have to use a conversion kit. If you're installing the lights yourself, try to find a plug-and-play kit for easier installation. If you plan on having a professional install your new headlights, then installation really isn't an issue. Remember to factor in labor costs to the price of your new lights.
State Restrictions – Depending on the state you live in, you might have to stick with yellow or white headlights. If that's the case, you might as well go with LED headlights. They're also a better option if your state restricts how bright your lights can be.
Vehicle Age – If you're planning on trading in your Cherokee XJ for another Jeep vehicle, then you probably won't want to waste your money or time on installing new lights.
How to Replace/Install a Headlight Upgrade for Your Cherokee XJ
Disclaimer: The guidelines in this story are general and not meant to replace instructions for your specific vehicle. Please consult your owner's manual or repair guide before attempting repairs.
If you're using a plug-and-play conversion kit, it's pretty easy to upgrade your Cherokee XJ's headlight. You can remove the old lights with a screwdriver, then make sure the wires are clean. After you wipe down the wires with a dry microfiber cloth, connect the wires to your new LED or HID headlights. Test the lights to make sure they're working. For more complicated conversions, you'll want to consult a professional when you upgrade your Cherokee XJ's lights.
Where To Buy Headlight Upgrades for Your Cherokee XJ
This content is created and maintained by a third party, and imported onto this page to help users provide their email addresses. You may be able to find more information about this and similar content at piano.io
Source link