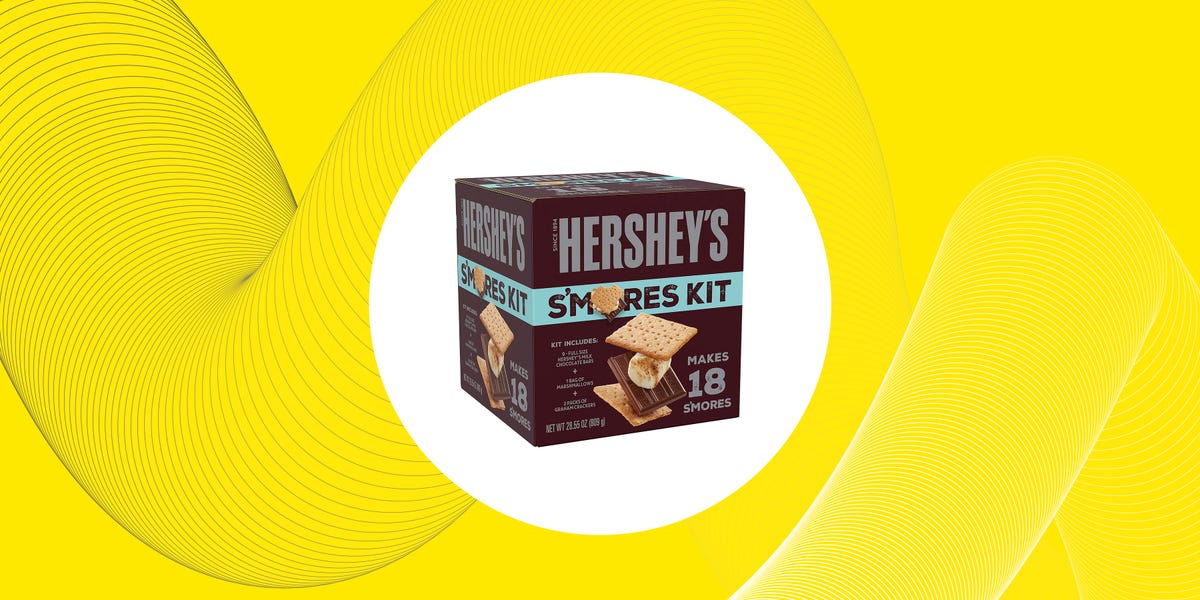 As we enjoy the last stretch of summer, remember that bonfire season is right around the corner. A roaring fire, comfy bag chairs, and, of course, s'mores sum up the end of summer and beginning of fall. However, not all of us can enjoy this American tradition in our backyards. A bonfire on your apartment's balcony is typically frowned upon, and building a fire pit takes time, effort, and a good amount of space. Thankfully, our vehicles allow us to visit Uncle Bob's barn or your best friend's cabin for some much-needed warmth and fellowship.
So before you take that bonfire trip, gear up with these highly rated products from Amazon. They'll keep you comfortable and allow you to toast that marshmallow just right. Don't forget the chocolate!
Cargo Carriers for Your Road Trip
---
Advertisement – Continue Reading Below
Rotating Marshmallow Roasting Sticks
Roasting marshmallows is an art best performed with the right tools. These telescoping, extendible sticks are miles better than that rotting piece of wood lying in the dirt. They fully extend to almost three feet, keeping everyone away from the flames.
Camping Tripod Support Plate
If you plan on doing some cooking over the fire, make sure to get this support plate. By joining three sticks at the top, it sturdily holds pots, pans, and utensils over the fire thanks to an adjustable chain. The portable carrying case also allows for easy transport. 
The Firedragon Blow Poke Fire Accessory
This handy tool has two functions crucial to a good bonfire. On one end, the prongs allow you to move fallen wood still crackling on the coals. On the other, a brass mouthpiece lets you blow oxygen right into a budding flame. You'll be a true fire master with this tool. 
Hershey's S'mores Kit
No bonfire is complete without s'more ingredients. This kit from Hershey's makes it super-easy, containing all the pieces to make 18 s'mores. Just open and enjoy!
S'mores Station
So you've got the ingredients, now what? With this S'mores Station, you can set out all the fixins to make any s'mores combination imaginable. 
Campfire Popcorn Kit
There's something special about popcorn over a fire, and with this kit, you'll be well on your way to some fresh popping. Including the popper, five popcorn bags, a seasoning container, and some disposable tubs, the kit features everything you need.
Gapplebee's Hoodie
It can get chilly quickly at night, even if you're by the fire, so a hoodie is a must-have. We like the Gapplebee's logo for obvious reasons, and this sweatshirt will protect you from the cold—as well as from bugs and falling ash. 
Outdoor Camping Chair
A comfortable chair is a necessity around a bonfire, and we like this one from Coastrail. Featuring lumbar support and that all-important cupholder, it's a great choice for some fireside relaxation. 
Repel Bug Spray
Pesky flying creatures can turn a bonfire into an itchy-leg extravaganza, so come prepared with some bug spray. This stuff repels mosquitos, gnats, ticks, and other bugs that lick their chops at exposed skin. With 40 percent DEET and a durability of eight hours, you'll be protected even in the buzziest areas. 
Aluminum Folding Table
This aluminum folding table is great for keeping everything up and out of the dirt. With a width of four feet, the table also adjusts to both 22 and 27 inches high via the legs. When you're done, it folds in half for some space-saving storage. 
Bluetooth Portable Speaker
This triangular portable speaker from Cambridge SoundWorks is water resistant and weatherproof—perfect for jamming some campfire songs. You can take it anywhere thanks to Bluetooth capability, and the little thing is surprisingly loud due to its unique shape. 
25-Quart Cooler
Bonfires aren't just about the snacks; you gotta have the drinks to match. This 25-quart cooler from Igloo is heavy-duty and built to keep your drinks of choice either hot or cold. The rubber T-grip latches keep the temps stable. 
This content is created and maintained by a third party, and imported onto this page to help users provide their email addresses. You may be able to find more information about this and similar content at piano.io
Advertisement – Continue Reading Below
Source link