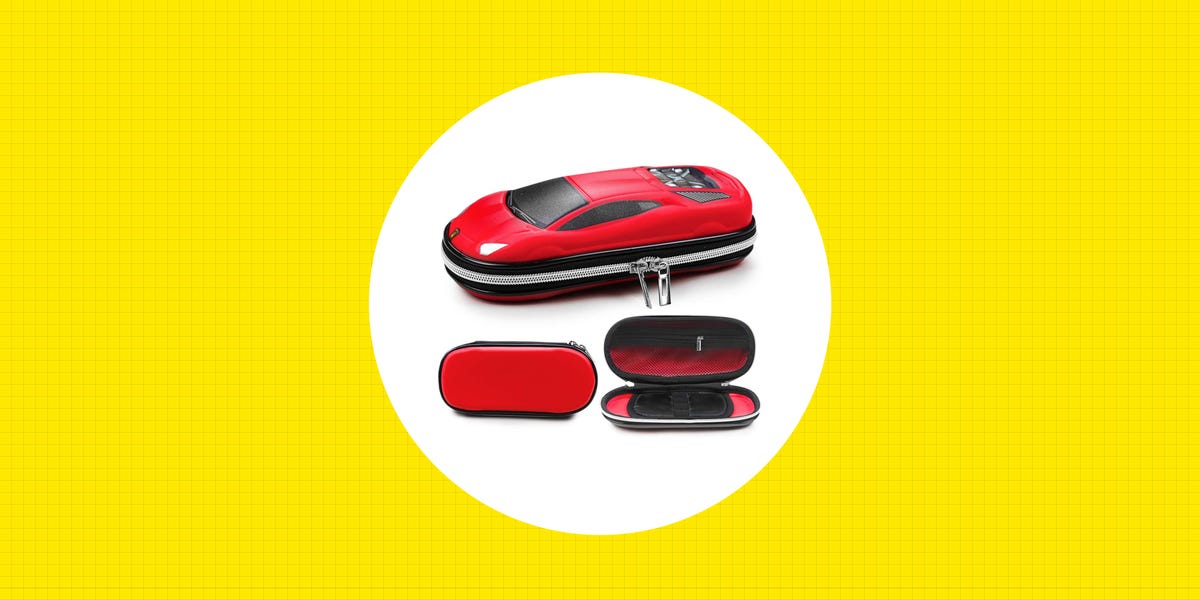 The school year is quickly approaching, accompanied by the cries of a too-short summer break. That school-supplies list can look pretty boring—plain notebooks, yellow pencils, bland backpacks—so we here at the Gear Team think you should spice things up with some sweet, automotive-inspired options.
With this gear, you can rock the halls with a special style us car folks can appreciate. Maybe at school you'll meet other car fans who noticed your lunchbox of speed. Go out there and win the back-to-school race!
Pick Up These Automotive-Themed Backpacks for Back-to-School Style
---
Advertisement – Continue Reading Below
Subaru Rally Laptop Case
These days an important tool in a child's backpack might be a laptop. Protect it with this sweet Subaru WRC case. Though this sleeve probably won't protect the computer from a good old-fashioned Colin McRae thrashing, the foam interior should be great for backpack abuse.
Ferrari Phone Case for iPhone 11
This Ferrari-licensed phone case fits the iPhone 11 and is a cool way to show off passion for the Italian brand. With a silicon exterior and a microfiber interior, the case is geared less toward protection and more toward style. We love the look.
Exotic-Cars Folder
Skip the boring pastel two-pocket folders and get one with some speed. The Aventador J is one of the wildest Lambos out there, so of course we love seeing supplies emblazoned with its devilish mug. 
Motor-Oil Backpack
Here's a a cheeky slogan to break the ice during those first days of classes. Built with a polyester shell and an internal laptop sleeve, this backpack has plenty of room for all the supplies.
Llamaghini Sticker
We love stickers, especially this one from Blipshift. Stick it on a laptop, a water bottle, or a locker—you're bound to get some laughs. 
JDM Shirt
You gotta have some new shirts for school, and this JDM top is perfect for fans of the car culture. It's even cooler if you have one in the parking lot.
Porsche 911 GT3 Notebook
Believe it or not, students still use journals. Maybe with a Porsche 911 GT3 on the cover, the notes inside will be as sharp as the car itself.  
Mustang Notebook, Folder, and Pencil Pouch
Muscle-car fans should consider this Mustang-themed set of supplies. It includes a notebook, a folder, and a pencil pouch to keep everything organized. 
Cars Lunchbox
If your child is a fan of the Cars universe (who isn't?), this lunchbox is a great choice. The main compartment is insulated and zippers shut to protect sandwiches, snacks, and drinks.
Sports-Car Pencil Case
This neat little case holds pencils, highlighters, and other implements all in one little sports-car-shaped organizer. With claims of being waterproof and shock-proof, this durable little case is a clever idea for school. 
This content is created and maintained by a third party, and imported onto this page to help users provide their email addresses. You may be able to find more information about this and similar content at piano.io
Advertisement – Continue Reading Below
Source link