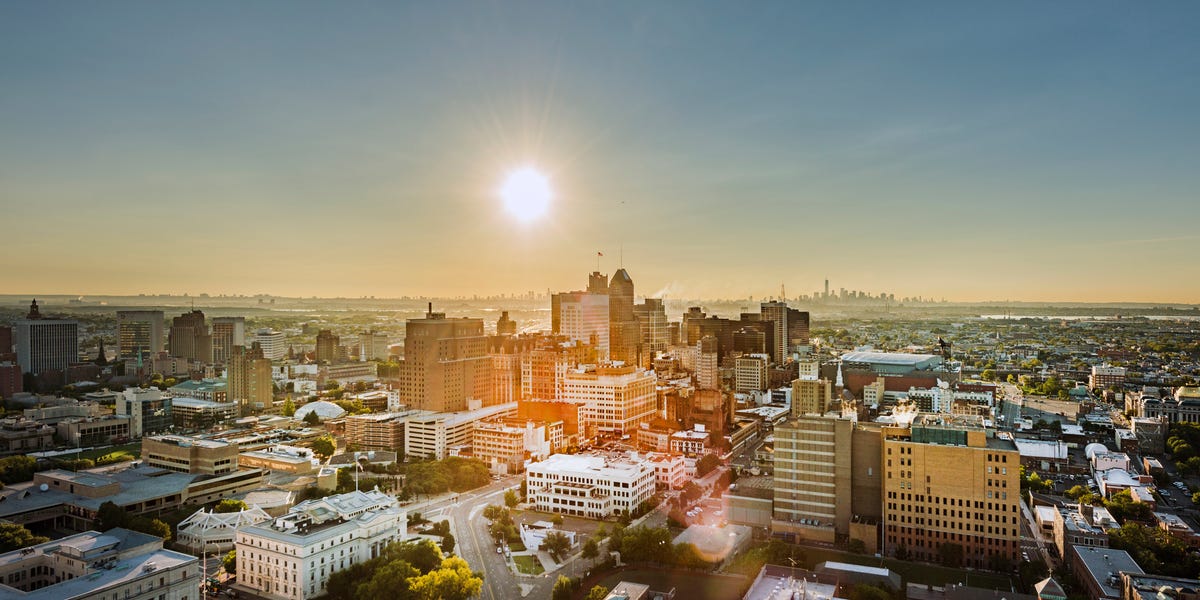 Howard KingsnorthGetty Images
While New Jersey requires drivers to carry liability insurance and personal injury protection, many drivers also choose to add gap insurance to their coverage. When shopping for gap insurance, New Jersey drivers have several options to consider.
What Is Gap Insurance?
Simply put, gap insurance covers the "gap" between the amount you still owe to your auto lender and the actual cash value of your vehicle if it's totaled in an accident or stolen. For example, if your car is assessed at $16,000 but you still owe $20,000, your gap insurance will cover the $4000 difference.
As Bankrate notes, gap insurance is an optional form of coverage. You can purchase gap coverage from your lending company or the dealership when you purchase your vehicle. Keep in mind that buying gap insurance from the bank or dealership is often more expensive than adding it to your full-coverage insurance policy.
Bankrate points out that if your insurance provider offers gap insurance, they'll factor in your car's actual cash value, your location, age, and auto insurance claim history. These details will determine how much you have to pay for gap insurance.
When Should You Buy Gap Insurance?
Bankrate recommends that you purchase gap insurance in the following situations:
You buy a new car, and the loan has a length of more than five years.
Your loan has a high interest rate, which will make it take longer for you to pay off the principal versus how long it will take the car to depreciate.
You made a low down payment on your new car.
Remember, even if you feel like you have enough car insurance coverage, insurance companies don't offer one "full-coverage" policy that covers every situation. You have to layer different types of coverage, such as liability, comprehensive, and collision. Gap coverage adds another layer of protection and literally fills in coverage gaps. With New Jersey's high rate of accidents, it's unfortunately likely that your car could be totaled in an accident. You can't have too much coverage when driving on New Jersey roadways.
Disadvantages of Gap Insurance
While there are many benefits of purchasing gap insurance, it also comes with some disadvantages. According to Nationwide, these disadvantages include:
Deductible Costs: Like collision and comprehensive coverage, gap insurance comes with high deductibles. When you file a claim, you have to pay a deductible before your insurance company pays your claim.
Limited Coverage: If your car is no longer drivable due to engine failure or other mechanical issues, your gap insurance will not cover repairs or replacement. Gap insurance only covers a total loss resulting from an accident.
No Medical Coverage: Gap insurance only pays for vehicle losses. It won't cover injuries resulting from an accident.
What Insurance Companies Offer Gap Coverage?
As Bankrate notes, many of the nation's leading insurance companies offer gap coverage or a similar alternative. These companies include:
State Farm: While State Farm doesn't offer conventional gap coverage, it does have a program called Payoff Protector. Payoff Protector is available to anyone who finances their vehicle through a State Farm-affiliated bank. To qualify for the Payoff Protector program, you also have to carry a full coverage car insurance policy, although it doesn't have to be with State Farm. For example, if you have full coverage with Progressive and you finance your new car through a State Farm bank, you're eligible for the Payoff Protector plan at no extra cost. If you happen to be a State Farm customer, it's even easier to add the Payoff Protector plan to your coverage.
Allstate: The Allstate gap plan will waive the difference between the primary auto insurance settlement and the amount you still owe on your car. Covered losses up to $50,000 are waived, and the plan offers deductible reimbursement.
Progressive: The Progressive gap insurance program covers up to 25 percent of your car's actual cash value. If you already have a policy with Progressive, you can add gap coverage for as little as $5 a month.
Nationwide: While Nationwide offers gap coverage, it won't waiver your deductible when you file a claim. If you purchase gap coverage from Nationwide, make sure you choose an affordable deductible.
AAA: The AAA gap insurance plan is only available to drivers who already have comprehensive and collision coverage. If your vehicle is a total loss, AAA will waive up to $1000 of your deductible.
Esurance: Esurance refers to its gap coverage as auto loan and lease coverage. To qualify for gap coverage with Esurance, you have to be currently leasing or financing a vehicle and you must have full coverage on the vehicle.
USAA: If you're a military member or veteran, you might consider purchasing gap coverage from USAA. The company offers total loss protection for vehicles that are less than seven years old. Another requirement is that the car loan must be more than $5000. USAA will reimburse your deductible up to $1000.
How to Save on Gap Insurance
Like with every type of car insurance, it's always a good idea to shop around and compare rates if you're buying gap coverage. Bankrate suggests you compare prices from your auto lender, the dealership, and various insurance companies. If you already have a full-coverage policy, you should be able to purchase gap coverage from your current provider at a pretty reasonable price. Make sure you factor in the terms of your loan and the actual value of your car when deciding if gap insurance is worth the price.
Keep in mind that if you pay your car off early, you might receive a refund on the unused portion of your gap insurance. For example, if you take out a 36-month loan and pay it off in 24 months, you'll get some money back.
Check this out if you need additional information, resources, or guidance on car insurance.
Sources:
Gap Insurance Coverage | nationwide.com
Is Gap Insurance Worth It? | caranddriver.com
Everything You Need to Know About USAA Car Insurance | caranddriver.com
Car Insurance | caranddriver.com

This content is created and maintained by a third party, and imported onto this page to help users provide their email addresses. You may be able to find more information about this and similar content at piano.io
Source link