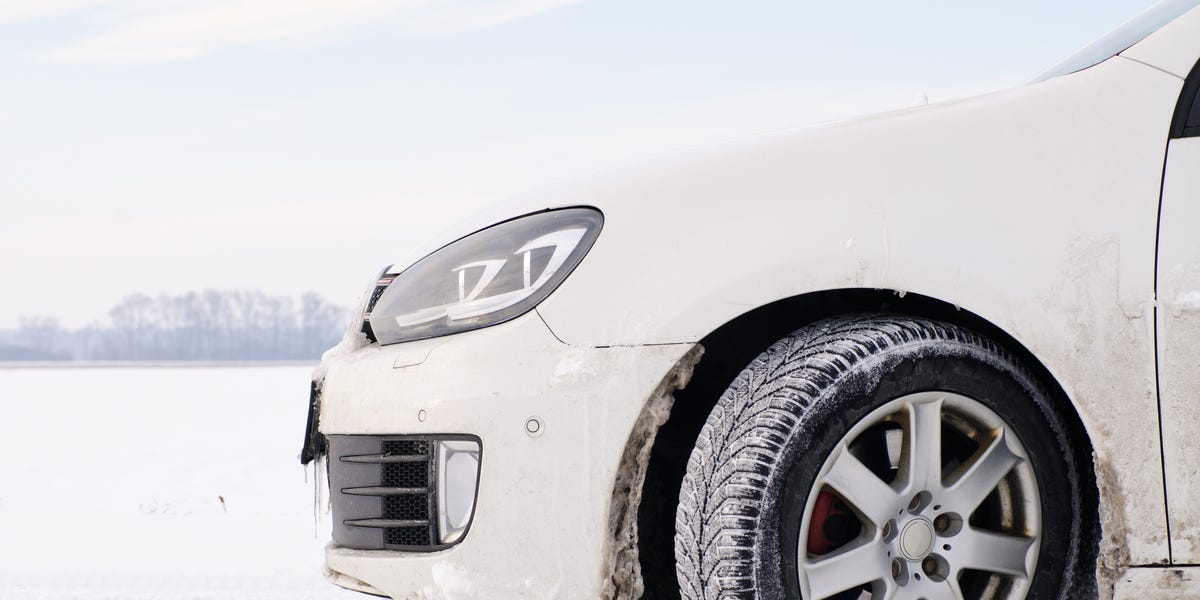 Your Guide to Front Wheel Speed Sensors
There are multiple reasons why your anti-braking system (ABS) light may come on, such as a burned out ABS motor or a low battery voltage. Another reason your ABS light may be on is that a rear or front wheel speed sensor is malfunctioning. If this is indeed the case, you may also have difficulty shifting gears, and the traction control light and/or stability control light may also come on.
What Is a Front Wheel Speed Sensor?
Modern vehicles have four wheel speed sensors: two front wheel speed sensors and two rear wheel speed sensors. That is, each wheel of your car has a wheel speed sensor. Apart from monitoring vehicle functions such as traction control, wheel speed sensors form an integral part of your vehicle's anti-lock braking system since they track the speed of the wheels and continuously send this information to the ABS controller. This information is interpreted by the controller to determine whether everything is in working order or whether it needs to activate the automatic brake and stop the car.
Passive wheel speed sensors were the first type of speed sensors to be installed with the ABS in modern cars. They function by delivering analog signals by means of alternating voltage to the ABS control unit. These days, vehicles are equipped with active wheel speed sensors, which record signals through a magnetic pulse sensor. Some of the benefits of active wheel speed sensors include that they are:
Less sensitive to electromagnetic interference.
More compact and lighter than passive sensors
Insensitive to fluctuations in temperature or vibrations.
Able to detect the direction in which a wheel rotates.
Able to deliver digital output signals to the ABS controller.
Types of Front Wheel Speed Sensors
You can opt for OEM front wheel speed sensors that are specifically designed for your car, or you can go with generic wheel speed sensors, which will be much cheaper. Here are a few examples of front wheel speed sensors that are available on Amazon:
ACDelco GM Front ABS Wheel Speed Sensor
If you have a GM vehicle, such as the Chevrolet Silverado, GMC Yukon, Chevrolet Suburban, or the GMC Sierra, you can be assured of the quality and reliability of the ACDelco GM front wheel speed sensor. It is a GM-recommended part, which means that it adheres to GM OEM specifications regarding fit, form, and function.
Mean Mug Auto ABS Front Wheel Speed Sensor
The Mean Mug Auto ABS front wheel speed sensor is compatible with BMW models. It is designed to last for many years and boasts a lifetime warranty. For your convenience, this front wheel speed sensor comes with pre-installed grommets on the wiring to make installation easier.
WMPHE 2-Piece ABS Wheel Speed Sensor
If you have a 2007 to 2017 Wrangler model, opt for the WMPHE two-piece front wheel speed sensor package, which consists of the left and right front wheel sensors. These speed sensors have been manufactured according to strict quality control standards, so you can expect quality and durability.
ABS 2-Piece Wheel Speed Sensor
The ABS two-piece wheel speed sensor set also consists of a front and left front wheel speed sensor. These front wheel speed sensors are compatible with select Chevrolet and GMC models. The sensor housing is made from high-quality reinforced plastic and the connectors from premium material to ensure accurate and water-tight connection to the engine wire harness.
How To Replace/Install a Front Wheel Speed Sensor
Disclaimer: The guidelines in this story are general and not meant to replace instructions for your specific vehicle. Please consult your owner's manual or repair guide before attempting repairs.
You can take your car to a mechanic to replace your front wheel speed sensor for you, or you can replace it yourself. If you decide on the latter, ensure that you have done your homework and have read the instructions that came with your new speed sensor. Here are a few steps you can consult as guidance when you need to replace your front wheel speed sensor:
1. Take the wheel off
The first step you need to take is to remove the wheel where the faulty wheel speed sensor is located. Loosen the wheel lugs on the front wheel, then jack the front of your car up and let it rest on your jack stands. You can now remove the wheel lugs and take the wheel off.
2. Locate and remove the wheel speed sensor
To get a clear view of the ABS wheel speed sensor, you may need to remove the brake pads and rotors. Once you have it in clear sight, you want to remove the bolt that attaches the sensor to the hub. Follow the wire to remove it from any clips and loosen other bolts that may be securing the wheel speed sensor to the chassis. In some vehicles, you may need to remove the inner fender liner.
Trace the wire of the sensor to its connection point in the engine bay, where you can disconnect it from the harness connector. While you're going through this process, use some sandpaper to clean off any rust on the areas where your new sensor will be installed.
3. Install the new wheel speed sensor
Now that you know precisely how the wheel speed sensor is attached to your vehicle, it should be easy to install the new one. Simply work in the reverse order by first plugging in the new connector and then reattaching the wire to the mounting points. Ensure that you don't skip any mounting points since doing so may result in costly repairs. Complete the installation by inserting the sensor back into the hub.
4. Reinstall other equipment
If you had to remove the brakes to get to the sensor, reinstall the brake parts and also the wheels. Don't be too worried if the ABS light doesn't immediately turn off. It may take a few days for the system to reset. However, you can take your car for a test drive and hit the brakes hard to test whether your ABS is working properly.
Where To Buy a Front Wheel Speed Sensor
This content is created and maintained by a third party, and imported onto this page to help users provide their email addresses. You may be able to find more information about this and similar content at piano.io
Source link