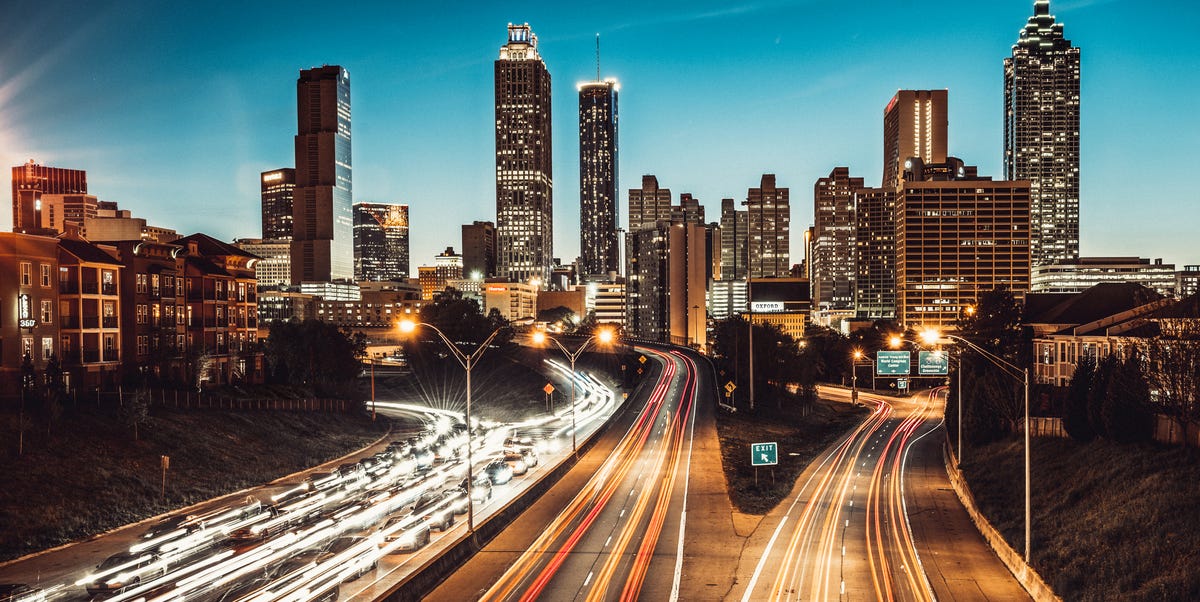 Driving without insurance in Georgia is illegal and amounts to hefty consequences. When an accident takes place, and you don't have insurance, you may face jail time, substantial fines, suspension of vehicle registration and your driving license, lawsuits for property damage, and medical bills settlements. Georgia state requires all motorists to have minimum insurance cover for their vehicles. Whether you borrowed the car or are the owner. The misdemeanors subject a driver to fines not exceeding $1000 and not lower than $200.
Car Insurance Laws in Georgia
In the state of Georgia:
You're responsible for driving with insurance, irrespective of who owns the car.
Each driver must have continuous liability insurance in the vehicle whenever they're on the road.
Drivers can self-insure their vehicles if they're not in a position to buy them from a carrier.
A minimum cover must cater for $25,000 for an individual personal injury, $50,000 for two people and above in a single accident, and $2500 for property damage on every collision.
Your insurance information is electronically submitted to the Georgia Division of Driver Services (DDS) during purchase, terminations, deletion, or additions, and immediately it elapses.
Drivers must provide liability insurance during the renewal and replacement of vehicle licenses, car plates, and car registration.
Can a Simple Lapse Lead to Penalties?
The Georgia Division of Motor Vehicles gets electronic notifications whenever you update your cover, terminate it, or expires. From the insurance expiry date, a driver has a 30-day window to renew it. Drivers whose insurance proof is evident in 30 days and didn't have a lapse in their coverage are safe from fines. However, any motorist who exceeds 10 days without coverage and still meets the 30 days requirement is liable for a $25 lapse fine.
The DMV starts sending Notice of Pending Suspension to drivers who exceed the 30 days lapse period in Georgia. If the issue is not addressed with your insurance provider in 30 days, they notify the state and prompt it to suspend your license. To get your car back on the road, you must pay $60 as a reinstatement fee and a $25 lapse fee according to the Georgia Department of Revenue.
Anyone caught driving with a suspended license in Georgia qualifies for a further six months suspension. It'll cost you over $1000 or jail time before you get the license back. Before its reinstatement, the state takes precautionary measures and might deny you the license permanently depending on the severity of your previous offenses.
Penalties for Driving Without Insurance in Georgia
Both first-time offenders and repeat offenders in driving without insurance receive different penalties in Georgia. According to ValuePenguin, drivers with no insurance may experience the following:
Penalties for First Time Offenders
Whether it's at an accident scene or a traffic stop, a driver must produce an insurance copy when asked. Failure to produce proof of valid insurance to traffic officers is a misdemeanor that leads to a 60 days suspension of car registration and license. If the circumstances surrounding your arrest are severe, a judge may impose a 12 months jail term.
Driving without insurance is an expensive affair that requires a convicted driver to produce proof of minimum coverage of six months before the state lifts the suspension. Insurance companies classify suspended drivers as high-risk drivers and end up charging more when covering you again.
Penalties for Driving Without Insurance for the Second Time
If found driving with no insurance before the lapse of five years since your last conviction, the state suspends your registration and driving license for 90 days. They'll need copies of your minimum insurance with six months validity before allowing you to drive again. Also, you must clear a fine of $85 before reinstatement. Failure to handle the second offense carefully, the judge might send you to jail for one year.
Penalties for Subsequent Offenses
In Georgia, drivers should avoid another conviction before the end of five years. Being caught without insurance while driving for the third time leads to 90 days of license and car registration suspension. The reinstatement fee, suspension days, and jail term keeps rising with your number of convictions.
Repeat offenders are at risk of having a permanent suspension of their licenses. They cannot register their vehicles within Georgia and may not renew their vehicle registration. Also, lying that you have an insurance cover yet you don't have is a misdemeanor in Georgia.
Proof of Insurance
It's mandatory to have an auto insurance copy within the vehicle whenever on the road. If you're forgetful, download an electronic copy and save it on your phone for proof when needed. Although lack of proof of insurance attracts a lesser punishment, a traffic cop will serve you with a $25 ticket.
At court, the prosecutor must see the insurance card before allowing you to settle the fine. The judge might lower the fine or dismiss the entire charge if the dates on your insurance card show that they were valid when the officer issued the ticket. A court clerk does not report you to the insurance provider or the DDS where charges are scrapped off.
Filling out an SR-22 form is necessary for all drivers whose license is suspended for driving without insurance. The SR-22 records remain on the DDS system for three years in Georgia. This certificate imposes high auto insurance rates for you and will only change once its three-year period elapses.
Consequences of an Accident Without Insurance
A driver who causes an accident in Georgia is responsible for medical bills, car damage, lost wages, and other compensations. The situation is worse for drivers with no insurance because they must face all the lawsuits and cover their legal fees.
Drivers with no car insurance have no right to claim from their insured counterparts in Georgia. However, a gentleman agreement between the two drivers can help the uninsured driver get some compensation.
Lawsuits raised against insured drivers who were more than 50 percent at fault are admissible in court. Using the Georgia negligence law, the insured driver will be financially responsible for the accident.
If you're scared of driving without insurance penalties, the significant damage it can do your finances when a collision occurs. Lawsuits emanating from bodily injuries, property damage, and income loss can leave you bankrupt and distort your life. Get the minim insurance policy in Georgia to save your investment and avoid regular license suspension, among other penalties.
Check this out if you need additional information, resources, or guidance on car insurance.
Sources:
Georgia Car Insurance Law: Everything You Need to Know | caranddriver.com
Acceptable Proof of Insurance | dor.georgia.gov
Penalties for Driving Without Insurance in Georgia | valuepenguin.com
How Much is High Risk Car Insurance in Georgia | caranddriver.com
Car Insurance | caranddriver.com
This content is created and maintained by a third party, and imported onto this page to help users provide their email addresses. You may be able to find more information about this and similar content at piano.io
Source link