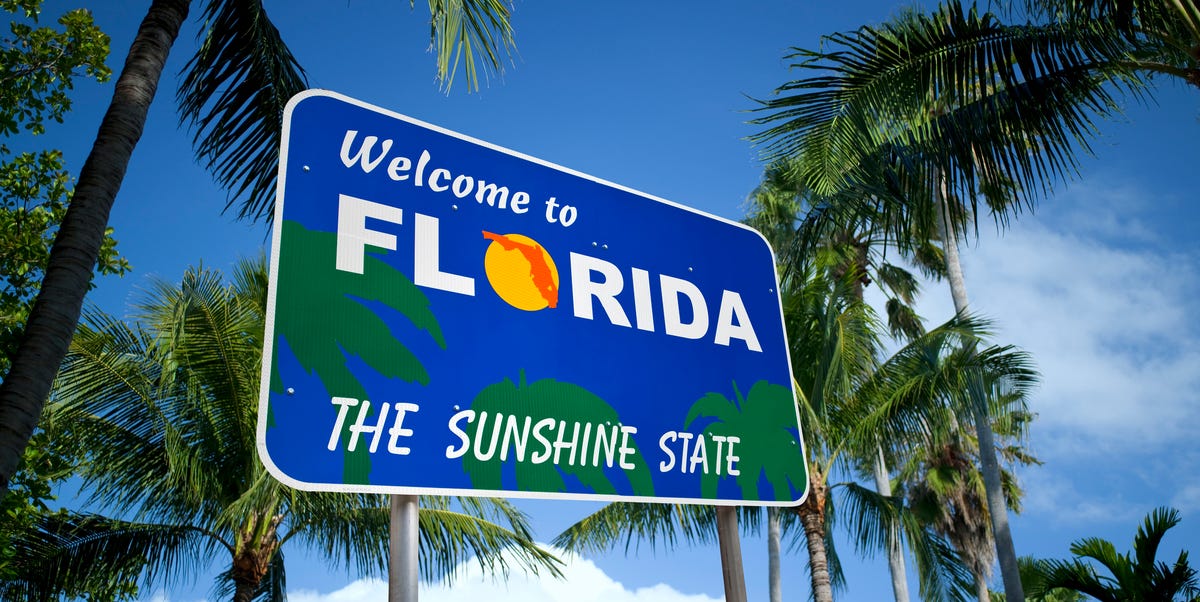 Driving without insurance in Florida can lead to driver's license and plate suspensions, making carrying the correct coverage in the state critical. Florida is a no-fault state, which means that driver's insurance is responsible for covering damages in the event of an accident regardless of who is at fault.
Both the no-fault laws and financial responsibility laws in Florida require that all drivers carry minimum insurance coverage, including:
$10,000 property damage
$10,000 personal injury protection
You must show proof of insurance when requested and when renewing your vehicle's registration and tags. If you choose to drop insurance, you are required by the state to surrender your plates by the date of expiration.
What Are the Penalties for Driving Without Insurance in Florida?
You are required to maintain proper insurance on your vehicle through its registration period. If you are caught without insurance during a traffic stop, you can be subject to a ticket and penalties for driving without insurance.
As mentioned on Value Penguin, for a first offense, some of the penalties you may incur include:
License suspension until proof of insurance is provided
A $150 license reinstatement fee
Suspension of your license plates
If you prove that you had obtained proper insurance before the plate or license suspension occurred, the reinstatement fee will be waived.
The Balance states that if you are ticketed a second or subsequent time for failure to have the proper insurance, you can face even higher fees. If you are caught driving without insurance a second time within a three-year period, your license and plate suspension can last up to three years or until you provide proof of coverage. Reinstatement fines also increase to $250. Three or more violations will require a $500 reinstatement fee.
What Happens if You Have an Accident Without Insurance?
The fact that Florida is a no-fault state can make it more complicated if you are involved in an accident when you don't have insurance. Typically your personal insurance will cover your medical bills and property damage no matter who is at fault for the accident.
So, if you are not at fault for the accident but have medical bills and damage to your vehicle, you will be required to pay these expenses out of pocket, Wallethub.com says. Depending on the severity of the accident, this can result in serious financial consequences.
Yet, if you are driving without insurance when you are involved in an accident, and you have been determined to be at fault, the other driver can file a lawsuit against you if they have severe or permanent injuries, even though it is a no-fault state, states Bankrate.com.
If you have been determined to be at fault for the accident and no one is injured but there is damage to the other driver's vehicle, and you will be required to obtain both $10,000 worth of personal injury protection and $10,000 worth of property damage liability insurance immediately to cover the damages. Failure to do this will result in the immediate suspension of your vehicle registration and your license plate.
What Are the Florida SR-22 Insurance Requirements?
According to good2go.com, another consequence of being involved in an accident without insurance when you are at fault is the SR-22 Insurance requirements in the state. You will not only receive a ticket for the cause of the accident and driving without insurance, but you will also have to obtain an SR-22 form from your insurance company.
This form is sent monthly from your insurance company to the DHSMV and provides proof that you have the state-required minimum coverage. You will also be required to meet the SR-22 requirements if you are convicted of driving without insurance, even if you weren't involved in an accident. This requirement may continue for up to three years after the suspension of your driving privileges has been lifted.
Florida Insurance Law Considerations
There are some important things to consider when it comes to Florida insurance requirements. The first is that you are required to have your insurance ID card on you at all times while operating your vehicle and present it to any officer as requested. Even if you have insurance, failure to have it in your possession can get you a ticket.
Another thing to be aware of is that in Florida, you will not be able to obtain a temporary or hardship license or plates once they have been suspended, even if it is just only to go to and from work. While temporary driving privileges do exist in the state, they are not available for those whose suspension results from driving without insurance.
You also can suffer severe penalties in Florida if you present forged insurance documents or make false statements regarding having insurance. Being found guilty of such an offense can lead to a second-degree misdemeanor conviction.
Driving Without Insurance Can Be Costly
While being ticketed for driving without insurance in Florida can lead to reinstatement fees and difficulty with transportation, it also can lead to severe financial hardships. Not having insurance puts you financially responsible for any damages or injuries you sustain in an accident. With high medical costs and expensive car repairs, it can be easy for one accident to cost you significantly more than you can afford.
You can avoid the penalties for driving without insurance in Florida and avoid financial problems that can arise from an uninsured accident by shopping around to find the right carrier to provide you with the minimum coverage you need to drive in the state legally. Talk with insurers about potential discounts and other money-saving options that can help make your Florida car insurance affordable.
Check this out if you need additional information, resources, or guidance on car insurance.
Sources:
Car and Driver | caranddriver.com
Get a Florida Car Insurance Quote | good2go.com
Penalties for Driving without Insurance in Florida | valuepenguin.com
Penalties for Driving Without Insurance in Florida | thebalance.com
What is the penalty for driving without insurance in Florida? | wallethub.com
Driving without insurance in Florida | bankrate.com
What is the best insurance for SR 22? | caranddriver.com
Car Accident Insurance: Everything You Need to Know | caranddriver.com
This content is created and maintained by a third party, and imported onto this page to help users provide their email addresses. You may be able to find more information about this and similar content at piano.io
Source link