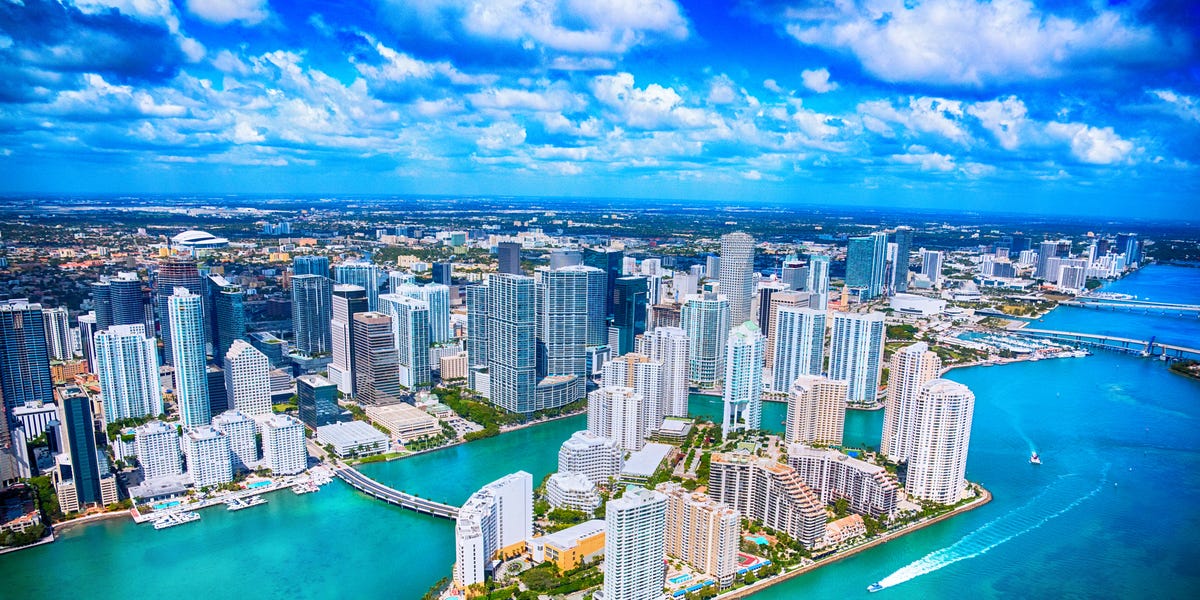 Car insurance is required by all drivers who wish to operate a motor vehicle in the state of Florida. While the state only requires minimum coverage for personal injury protection and liability, most insurance companies will advise drivers to carry more to ensure they are financially protected in the event of an accident. Below is a guide to Florida insurance and where you can find the best auto rates based on your specific needs.
Florida Minimum Insurance Requirements
Florida is a no-fault state, which means that your insurance company will be responsible for covering the costs of your vehicle damage if you have collision and medical expenses related to the accidents. Since Florida requires personal injury protection, bodily injury liability is not required. You are required to carry a minimum of $10,000 on property liability damage and $10,000 in personal injury protection to drive on the state.
Cheapest Car Insurance Carries in Florida
The average cost for car insurance in the state of Florida is $2361. According to The Zebra, a few companies like USAA, GEICO, and State Farm offer rates lower than the state average. USAA offers the lowest rates with an annual policy averaging $1014. USAA does limit its policies to military members, their spouses, and dependents.
GEICO also offers competitive rates with an annual average of $1509. GEICO is a popular option for those who like doing their quoting, policy management, and claims process online. State Farm is only slightly more costly than GEICO, with an annual policy average of $1888. State Farm is known for its highly rated customer service and claims process and the variety of unique coverages they offer.
How Your Moving Violations Can Affect Your Florida Insurance Rates
One of the factors that will most drastically affect your insurance rates is whether or not you have accidents or moving violations on your record. Even one violation can cause your rates to increase significantly and affect those rates for a few to several years, depending on the violation. Some violations, such as seatbelt tickets, will only create a slight increase, while major violations such as reckless driving can cause you to see over a 50 percent increase in your rates. Below you can see the average annual cost for a policy when you have certain moving violations on your record.
No Seatbelt – $2391
Distracted Driving – $2882
Speeding – $2888
At-Fault Accident – $3178
DUI – $3394
Reckless Driving – $3507
Hit and Run – $3507
Cheapest Car Insurance for Drivers With Moving Violations
While having at-fault accidents or moving violations on your driving record will cause you to see higher rates, some carriers provide better rates than others for drivers with less than perfect driving records.
For drivers who have one or more speeding tickets on their record, State Farm will usually offer the best rates. You can also help to lower your rates by attending a driver's safety course, which may actually allow one minor speeding ticket to be removed from your record. State Farm will offer rates about 48 percent cheaper than the state average for those with one speeding ticket.
As mentioned in Value Penguin, if you have had an at-fault accident on your record, you will find that GEICO will provide you with the lowest annual rates. With one at-fault accident on your record, the average annual rate from GEICO is around $2097, which is still lower than the state insurance average.
Both State Farm and GEICO are also the best companies for drivers who have a DUI on their record, with annual average rates of $2059 and $2727, respectively.
Cheapest Car Insurance for Young Drivers
As in almost all states, younger drivers will pay higher insurance premiums than those middle-aged or older. The reason for the drastic swing in rates is the fact that younger drivers tend to be involved in more accidents and get more moving violations than older drivers. Another factor that insurance companies consider is driving experience. Younger drivers will have less experience on the road, making them at a higher risk of claims.
The highest rates for car insurance will be for teenagers, with 20-year-olds only seeing a slight decline in the cost of rates until 25. Since insurance rates can be so high for young drivers, inexperienced drivers must take advantage of any available discounts. Many companies offer discounts for good students and completion of driver's training programs, as stated by Nerd Wallet. Below, you can see the average rates for an annual policy for drivers in their younger 20s based on the chosen carrier.
State Farm – $3265
GEICO – $3560
Allstate – $4178
Direct Auto – $5235
Cheapest Florida Cities for Car Insurance
While your driving record will play a major role in your car insurance rates, the location of your vehicle will affect it as well, though not as significantly. Rates for car insurance tend to be higher in more urban and populated cities as higher traffic leads to a higher possibility of accidents and property crimes, such as vehicle theft are more prevalent in larger cities. Below are some of the cities in Florida where you will see the lowest insurance rates.
Gainesville – $1839
Cape Coral – $2026
Tallahassee – $2072
Palm Bay – $2084
Expensive Florida Cities for Car Insurance
More populated cities and Florida cities that see higher rates of tourism will have higher rates for car insurance. More accidents, vehicle thefts, and vehicle vandalism occur in these cities, which means a higher amount of claims. Below are the most expensive cities to purchase car insurance in the state of Florida.
West Palm Beach – $3187
Hialeah – $3179
Miami – $3075
Tampa – $2990
To find the best rates for car insurance Florida, you should shop a few companies to find one that provides the coverages you need at the rates you can afford.
Check this out if you need additional information, resources, or guidance on car insurance.
Sources:
Car Insurance | caranddriver.com
Best Cheap Car Insurance in Florida for 2021 | nerdwallet.com
Cheap Florida Car Insurance | thezebra.com
Who Has the Cheapest Car Insurance Quotes in Florida? (2021) | valuepenguin.com
GEICO Student Discount: Everything You Need to Know | caranddriver.com
Do Speeding Tickets Affect Insurance? Everything You Need to Know | caranddriver.com
This content is created and maintained by a third party, and imported onto this page to help users provide their email addresses. You may be able to find more information about this and similar content at piano.io
Source link