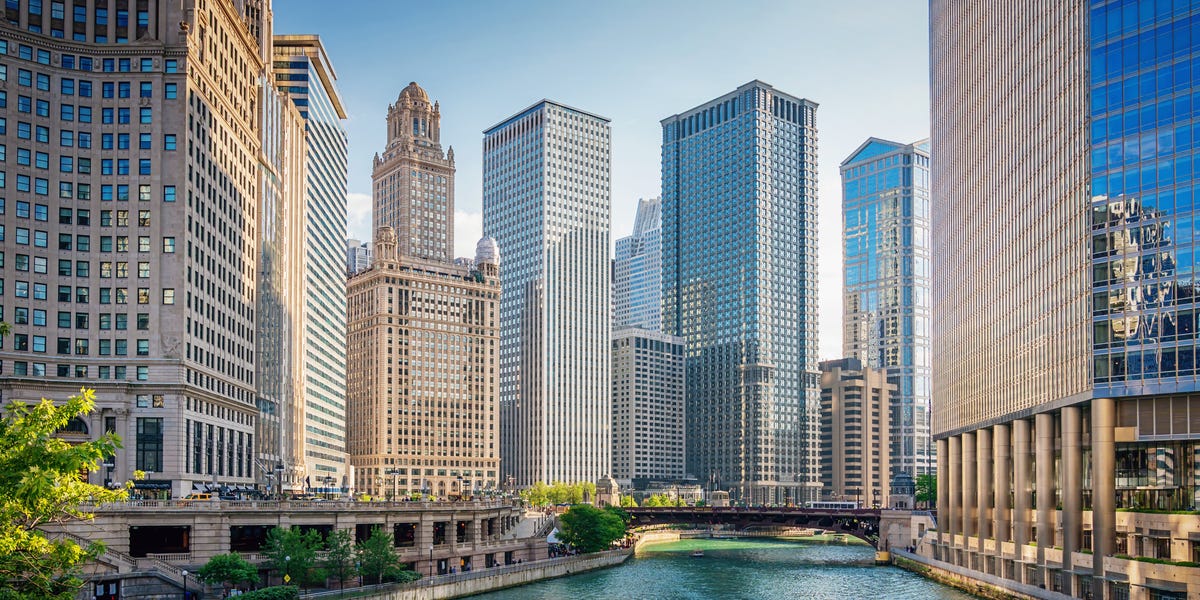 Driving without insurance in Illinois can come with some stiff consequences. To operate a vehicle legally in the state, drivers must have insurance with the minimum coverage amounts. In Illinois, you must have:
$25,000 per person for bodily injury
$50,000 per accident bodily injury
$25,000 property damage
Uninsured motorist
What Can Happen When You Drive Without Insurance in Illinois?
When you are pulled over for a routine traffic stop, and you fail to produce current insurance, you can be ticketed and required to pay a fine anywhere between $500 and $1000, even for a first offense. You also will be required to submit an SR-22 for a minimum of three years. Subsequent offenses can result in higher fines and a licenses suspension. If your license is suspended, you will be responsible for a reinstatement fee of $100 after the suspension is lifted.
You also can be penalized with a license plate suspension. If you are caught without insurance while your license plate is suspended, you will be required to pay an additional $1000 fine on top of the standard ticket fine.
License Suspension Penalty
Suspension of your vehicle's license plate is one of the standard penalties Illinois may levy when your drive without proper insurance. You will not be able to legally operate your vehicle until you have obtained the appropriate insurance and have reinstated your license plates, which comes with its own $100 reinstatement fee, states Unitedautoinsurance.com. Unlike the license suspension, which typically occurs with multiple violations, you will be able to pay to have your license plates reinstated shortly after you show proof of insurance, as long as you have not had multiple violations.
Is Jail a Penalty for not Having Insurance?
Driving without insurance in Illinois is considered a petty or minor driving offense. Because of this, you will not face any jail time if you a caught without insurance.
What Happens if You Drive Someone Else's Car Without Insurance?
In Illinois, car insurance follows the car, so as long as the vehicle you are driving is insured, you will not face a penalty for not having your own insurance coverage. It is always advisable to be aware of where the insurance is located in the vehicle as you will still be required to produce it is pulled over.
What Happens if You're in an Accident Without Insurance?
Illinois is an at-fault state. Therefore the consequences of being in an accident without insurance will depend on who is at fault. If you do not have insurance and you are found to be at fault for the accident, you can be sued by the other driver for the cost of any damages. Since medical bills and car repairs can be quite expensive, being in an at-fault accident without insurance can lead to significant financial hardship.
Illinois Insurance Laws
All drivers are required to have an insurance card in their possession when driving. Your insurance coverage may be verified during a traffic stop. Still, it can also be verified by using a random sampling questionnaire sent to selected drivers to verify their insurance carrier and policy number.
Suspension of Driving Privileges
Suspension of driving privileges often does not occur with the first offense but can and is more likely if you are involved in an at-fault accident without insurance. As mentioned on Valuepenguin.com, both your license and plates can be suspended for up to three months with a first offense and up to four with your second or subsequent offenses. If you are caught driving without insurance while your license is currently suspended, you can have your driving privileges suspended for an additional six months.
SR-22 Requirement
If you are required to have court supervision or have had three or more convictions for driving without the appropriate insurance, you will be required to have your insurance company submit an SR-22 Insurance to the Secretary of State every month for three or more years. If you fail to do so, your license may be suspended.
Can You Use Electronic Proof of Insurance?
According to The Davis Law Group, Illinois law does permit the use of electronic proof of insurance, but you are required to show proof to any officer upon request. If you have problems accessing your insurance card on your smart device, the officer can write a ticket, and you will be required to explain the situation in court. It is always advisable to carry a paper copy to avoid this issue.
How Can You Avoid a Ticket for Driving Without Insurance?
Oxford Auto Insurance States, the best way to avoid any penalties associated with driving without insurance in Illinois is to always be sure that you have valid and proper insurance as well as proof of it with you at all times. Take the proper steps to avoid a ticket by:
Always keeping proof of insurance with you and easily accessible in your vehicle, purse, or wallet.
Make sure that your policy stays current. You can make this easier by selecting auto-renewal options with your company. You will also want to make sure to switch out your current proof as soon as it expires.
Always pay your insurance on time to avoid any type of lapse in coverage. Selecting auto-pay options can prevent a lapse from occurring and sometimes provide an added discount on your rates.
Shop around for the best provider so that you will be able to avoid the minimum requirements and always keep your coverage up to date. Many providers offer many discounts that are worth looking into.
If you switch providers or policies, always make sure that you wait to cancel the previous policy until the other one is active. Be sure to let the DMV know that you have switched since the old provider will notify them when coverage has stopped.
Driving without insurance in Illinois can come with fines, license plate suspension, driver's license suspension, and an SR-22 requirement. Avoid these potential penalties by ensuring you have up-to-date insurance, with the required coverages ready to show when requested.
Check this out if you need additional information, resources, or guidance on car insurance.
Sources:
Car Insurance | caranddriver.com
Penalties for Driving without Insurance in Illinois | valuepenguin.com
What Is The Penalty For Driving Without Insurance? | unitedautoinsurance.com
Driving Without Valid Insurance | illinoisdriverslicensereinstatementlawyer.com
Consequences of Driving Without Insurance | oxfordauto.com
What is the Best Insurance for SR22? | caranddriver.com
Driving Without Insurance: Everything You Need to Know | caranddriver.com
This content is created and maintained by a third party, and imported onto this page to help users provide their email addresses. You may be able to find more information about this and similar content at piano.io
Source link