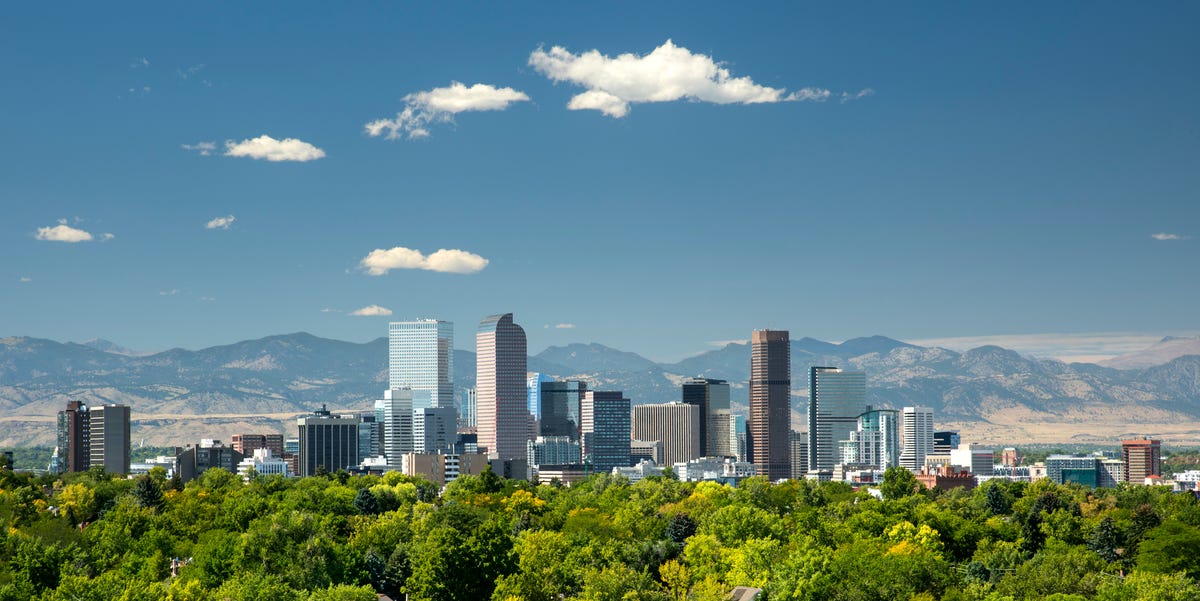 When driving without insurance in Colorado, there may be unforeseen consequences to deal with since auto insurance is a requirement in Colorado. Driving without insurance may lead to multiple actions based on Colorado Statute 42-4-1409. Penalties include the following:
Penalties
Fines
License suspension
Community service
Having car insurance in Colorado is a state law; there are no exceptions to driving an uninsured vehicle. Insurance coverage is meant as protection in case of an accident where someone is hurt or there is damage to another person's property. By requiring it for all vehicles and imposing stiff penalties for those who do not register and provide insurance for their vehicle(s) serves as a deterrent for those who break the law.
Colorado offers many types of insurance coverage. These include comprehensive, collision, medical payments, gap coverage, optional roadside assistance, rental reimbursement, and uninsured and underinsured motorist.
Finding a reputable insurance provider and getting a quote for the cost of insurance is an easy process as most/all major insurance companies have offices throughout the state.
The minimum coverage in Colorado, according to information provided by the Balance is:
$25,000 for bodily injury in one accident per person.
$50,000 per accident for bodily injury.
$15,000 per accident for property damage.
Actions Taken Against Uninsured Drivers
All vehicles must be registered and insured in the state of Colorado before it can be driven. The state uses information from insurance companies to determine vehicles that are registered but not insured. When these vehicles are identified, notices are sent to the policyholder. According to ValuePenguin, if someone is driving a vehicle without insurance, it is considered to be a Class 1 misdemeanor in the state.
Penalties and Fines for Colorado Uninsured Motorists
The Information provided by the Rocky Mountain Insurance Information Association (RMIIA) describes the breakdown of the statute's penalties. The penalties for those who are breaking the law by driving without proof of insurance can be costly in more ways than one. These include:
Four points will be imposed against your individual driver's license.
For a first offense, the minimum fine is $500. Along with the fine, the driver's license is suspended until he or she provides the Division of Motor Vehicles with proof of insurance.
With a second offense, the driver will face suspension of their license for four months plus incur a minimum $1,000 fine.
When a third offense and any subsequent offenses occur, the license suspension is extended to eight months along with the minimum of a $1,000 fine.
On top of these penalties, the addition of 40 hours doing community service may be added by the court.
Other Issues to Consider when Driving Without Insurance in Colorado
Drivers who receive 12 points against their driver's license in a 12 month period are subject to having their license suspended.
Keeping proof of insurance in your vehicle is important. If a police officer pulls you over for any reason and proof of insurance is not available, the officer has the ability to search for your coverage in the insurance database. While the appropriate registration and insurance coverage may be found, it is still possible a ticket will be issued, and a court appearance be required for not having proof of insurance readily available. Colorado does allow a driver to provide, via their smartphone, electronic proof of coverage.
If the vehicle is newly insured and the information has not yet been reported by your insurance agent to the Division of Motor Vehicles, proof of coverage must be provided showing insurance was active on the date you were charged with having no insurance. Until the proof is provided, the driver's license is suspended.
Anytime you are behind the wheel of a vehicle, even if it is not yours, proof of insurance is required and must be available to show to a police officer if pulled over. The driver is the person who has the responsibility of being insured. If proof is not available by the driver, it can result in a suspended license and a summons to court.
Suspended Driver's License and SR-22 Forms
In Colorado, filing an SR-22 form is required for any driver convicted in the state of driving without insurance coverage. According to information from good2go.com, when a driver reinstates their license after it has been revoked or suspended, the state requires the driver to file the SR-22 document. Once filed, the insurance company is then required, by law, to notify the Department of Motor Vehicles (DMV) of any changes made to the policy. The SR-22 is not a substitute for actual auto insurance coverage.
If the SR-22 isn't kept up to date, the DMV is notified by the insurance company that although the form is still required, but no longer in effect. This can result in the driver's license being suspended.
Once a suspension of a person's driving privileges is lifted, it may be required by the state that the driver file an SR-22 with the DMV for three years. An update to the state can be done electronically by the driver's insurance company validating that the form is in effect and the driver has auto liability insurance.
Since driving without insurance is a serious offense in Colorado that may result in several consequences, hiring the services of a lawyer from a company such as the Orr Law Firm helps guide the driver charged with driving without auto insurance through the entire process. With legal representation, the case is evaluated and investigated to ensure the driver's rights are upheld.
Check this out if you need additional information, resources, or guidance on car insurance.
Sources:
Penalties for Driving without Insurance in Colorado | valuepenguin.com Accessed July 22, 2021.
Uninsured Motorists: Colorado | rmiia.org Accessed July 28, 2021.
Penalties and Fines for Driving Without Car Insurance in Colorado | thebalance.com Accessed July 28, 2021.
Get a Colorado Car Insurance Quote | good2go.com Accessed July 29, 2021.
Colorado Car Insurance Laws: Everything You Need to Know | caranddriver.com Accessed July 29, 2021.
Car Insurance | caranddriver.com Accessed July 29, 2021.
Accused of Driving Without Insurance? | orrlaw.com Accessed July 29, 2021.
This content is created and maintained by a third party, and imported onto this page to help users provide their email addresses. You may be able to find more information about this and similar content at piano.io
Source link