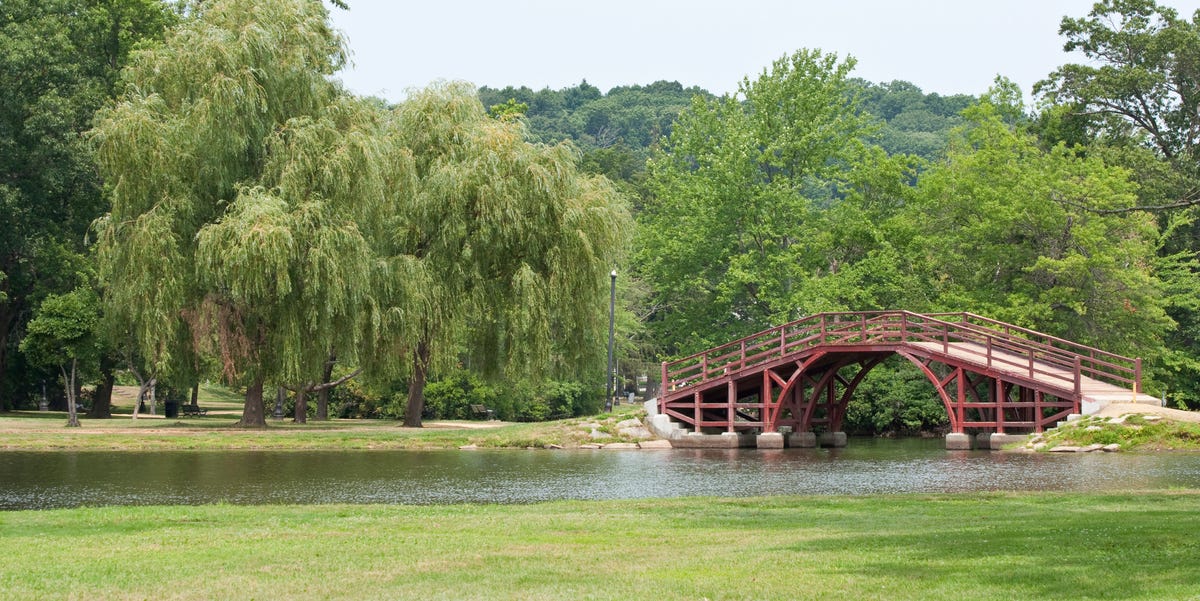 Massachusetts state law requires all drivers, including Worcester residents, to carry a minimum amount of car insurance to operate a motor vehicle on state roadways. Prices for car insurance Worcester, Massachusetts, will vary depending on factors such as a driver's age, what ZIP code they live in, and their driving record.
Massachusetts Car Insurance Requirements
All Massachusetts drivers are required to purchase a specific amount of car insurance coverage, and they must have proof of insurance that they can show law enforcement upon request. According to Insurify, Worcester drivers should make sure their insurance policies include the following:
Bodily Injury Liability: $20,000 per person/$40,000 per accident.
Property Damage Liability: $5000 per accident.
Personal Injury Protection: $8000 per person, per accident.
Uninsured Motorist Bodily Injury: $20,000 per person/$40,000 per accident.
As Insurify points out, if you're at fault in an accident and the cost of damages exceeds your coverage, you'll have to pay the remaining amount out of pocket. It recommends that you purchase as much coverage as you can afford to avoid the extra expense.
Penalties for Driving Without Car Insurance
According to ValuePenguin, Worcester drivers can face stiff consequences if they're caught driving without insurance. Penalties for first-time offenders include:
A $500 fine.
A $45 late fee and $25 filing fee for drivers who request a hearing.
Suspension of driver's license and registration for 60 days ($500 reinstatement fee).
Up to one year in jail.
The penalties increase for subsequent offenses.
How Much Do Worcester Drivers Pay for Car Insurance?
The Zebra reports that Worcester drivers pay, on average, $1864 a year for car insurance. That's higher than the statewide average of $1463. It's also more than the nationwide average of $1548. Cheap Car Insurance notes that while Worcester drivers have a shorter commute time than other drivers across the country, they have to deal with heavier traffic. Worcester is the second-most populated city in New England, right after Boston. With so many drivers on Worcester's roads, there's a higher chance of accidents.
What Factors Affect Individual Insurance Rates?
Insurance companies look at your personal profile when calculating your insurance rates. That means you could end up paying more or less for car insurance than the average Worcester driver. The Zebra recommends that you shop around for quotes because each insurance provider has its own formula to determine how much to charge each customer for a premium. Here are what some of the leading insurance companies in Worcester charge, on average:
Safety: $1358 a year.
Plymouth Rock: $1359 a year.
GEICO: $1397 a year.
Arbella: $1740 a year.
Metropolitan: $2015 a year.
Your age is one factor that every insurance company will use to calculate your rates. Worcester drivers in their 60s tend to enjoy lower rates because the industry views them as a low-risk group. Teens pay the highest rates because they don't have as much experience behind the wheel. According to The Zebra, Worcester drivers can expect to pay the following rates based on age group:
Ages 16 to 19: $6058 a year.
Ages 20 to 29: $2388 a year.
Ages 30 to 39: $1813 a year.
Ages 40 to 49: $1747 a year.
Ages 50 to 59: $1659 a year.
Ages 60 to 69: $1583 a year.
Ages 70 to 79: $1676 a year.
Your driving record also has a significant impact on your insurance rates. While drivers with clean records enjoy lower rates, you can expect a rate hike if you're found at fault in an accident, get a speeding ticket, or are involved in a DUI. Here's what Worcester drivers can expect to pay, on average, if they have specific violations on their records:
DUI/DWI: $3306 a year.
Reckless Driving: $3464 a year.
At-Fault Accident (resulting in damages less than $1000): $2247 a year.
At-Fault Accident (resulting in damages more than $2000): $3156 a year.
Speeding Ticket (16 to 20 mph over the speed limit): $2447 a year.
If you live in a Worcester ZIP code with higher incidences of car theft and vandalism, be prepared to pay higher rates. SmartFinancial provides a breakdown of average insurance rates by ZIP code:
01602: $1389 a year.
01603: $1507 a year.
01604: $1242 a year.
01605: $1216 a year.
01606: $1179 a year.
01607: $1198 a year.
01608: $1130 a year.
01609: $1126 a year.
01610: $1519 a year.
As The Zebra notes, Massachusetts, unlike most states, bans insurance providers from using gender and credit history to calculate insurance rates. If you believe that an insurance company is using your gender or credit rating to calculate rates or deny you coverage, you should report it to the Massachusetts Division of Insurance.
Car Insurance Discounts for Worcester Drivers
Even if you have a less-than-perfect driving record or fall into a high-risk age bracket, you can save money on your car insurance by qualifying for discounts. According to EverQuote, Worcester drivers can take advantage of the following discounts:
Accident-Free Discount: Many providers will give you a discount if you manage to go for a specified period of time without getting into an accident.
Alternative Fuel Discount: Due to the rising popularity and availability of electric and hybrid vehicles, more insurance providers are offering discounts to owners of these types of vehicles.
Bundling Discount: One of the industry's most common discounts, the bundling discount rewards drivers who bundle their homeowner's insurance and car insurance policies with the same provider. You can also qualify for a bundling discount if you insure all your household's vehicles with the same company.
Good Student Discount: If you're thinking about adding your teen driver to your policy, it's a good idea to see if they qualify for a good student discount. Most companies that offer this discount require students to maintain at least a 3.0 GPA.
By taking the time to shop around for quotes and researching discounts, you can get excellent insurance coverage at a reasonable price. The savings are well worth the time it takes to get a great deal on insurance in Worcester, Massachusetts.
Check this out if you need additional information, resources, or guidance on car insurance.
Sources:
Cheap Auto Insurance Quotes in Worcester, MA (2021) | insurify.com
Penalty for Driving Without Insurance in Massachusetts | valuepenguin.com
Worcester, MA Car Insurance | thezebra.com
Cheap Car Insurance in Worcester, Massachusetts | cheapcarinsurance.net
Worcester Car Insurance | smartfinancial.com
Massachusetts Car Insurance Discounts | everquote.com
Massachusetts Car Insurance Laws: Everything You Need to Know | caranddriver.com
Cheapest Car Insurance in Massachusetts: Everything You Need to Know | caranddriver.com
This content is created and maintained by a third party, and imported onto this page to help users provide their email addresses. You may be able to find more information about this and similar content at piano.io
Source link