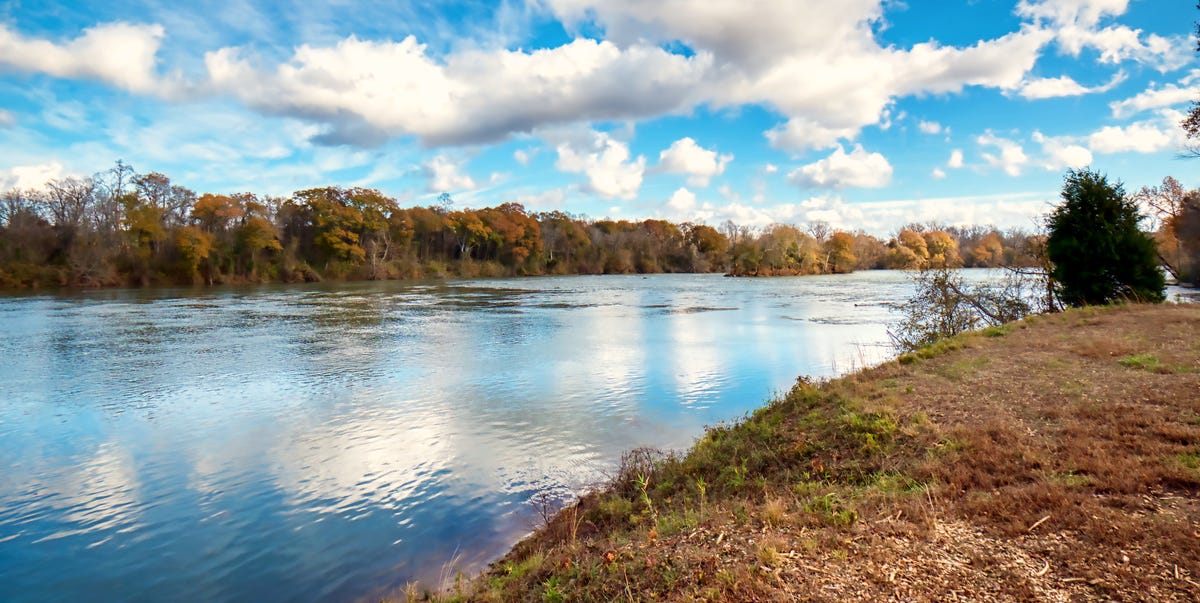 Joe Herlong / EyeEmGetty Images
Like most states, South Caroline requires all drivers, including those who live in Rock Hill, to carry a minimum amount of car insurance to operate a motor vehicle on state roadways. Prices for car insurance Rock Hill, South Carolina, vary depending on a driver's age and other factors.
South Carolina Car Insurance Requirements
According to Insurify, all motor vehicles in operation or parked on South Carolina roadways must be insured. Drivers are required to present proof of insurance in the following situations:
When requested by a law enforcement officer.
When the driver is renewing their vehicle registration.
When the vehicle is involved in an accident.
Insurify notes that to meet South Carolina's minimum insurance requirements, Rock Hill drivers should make sure their insurance policies include:
Bodily Injury Liability: $25,000 per person/$50,000 per accident.
Property Damage Liability: $25,000 per accident.
Uninsured Motorist Bodily Injury: $25,000 per person/$50,000 per accident.
Uninsured Motorist Property Damage: $25,000 per accident.
How Much Do Rock Hill Drivers Pay for Car Insurance?
According to Compare.com, Rock Hill drivers pay, on average, $98 a month for car insurance. That's a dollar less than the statewide average of $99 a month but higher than the nationwide average of $80 a month. WalletHub notes that drivers in South Carolina pay more for car insurance because of the state's uninsured motorist coverage requirements. The rising rate of accidents and severe weather also contribute to car insurance costs for drivers in Rock Hill and across the state.
What Factors Affect Individual Car Insurance Rates?
When an insurance company calculates car insurance rates, it customizes those rates according to a driver's personal details. That's why you might end up paying more or less for car insurance than the average Rock Hill driver. To save money, Insurify suggests you shop around because each company uses its own formula to calculate rates, meaning that prices differ between providers. Here's what some of the leading companies in Rock Hill charge for car insurance:
Direct Auto: $78 a month.
State Farm: $102 a month.
Progressive: $123 a month.
Nationwide: $135 a month.
American Family: $154 a month.
Regardless of what company you purchase a policy from, you can expect your age to have a significant impact on what you pay for car insurance. If you're a Rock Hill driver in your 50s, you'll enjoy lower rates because insurance providers view your age group as highly responsible and low-risk. On the flip side, drivers in their teens pay the highest rates in Rock Hill because they have very little driving experience and are a big risk to insure. Insurify provides a breakdown of insurance rates by age bracket:
Ages 16 to 19: $503 a month.
Ages 20 to 29: $370 a month.
Ages 30 to 39: $239 a month.
Ages 40 to 49: $372 a month.
Ages 50 to 59: $199 a month.
Ages 60 to 69: $245 a month.
Ages 70 to 79: $232 a month.
Ages 80 to 89: $200 a month.
Your gender and marital status also factor into your car insurance costs. Industry data shows that male drivers are responsible for more accidents, which is why they typically pay more than female drivers. Single drivers pay more for car insurance than married drivers because they're more likely to file claims. Here is a breakdown of rates by gender and marital status, courtesy of Compare.com:
Female Drivers: $94 a month.
Male Drivers: $103 a month.
Single Drivers: $105 a month.
Married Drivers: $83 a month.
Divorced Drivers: $72 a month.
Widowed Drivers: $68 a month.
One way to keep your car insurance costs down is to maintain a clean driving record. Getting a speeding ticket, running a red light, or being at fault in an accident will certainly trigger a rate increase. According to Insurify, here's what you can expect to pay if you have a violation on your record:
Speeding Ticket: $319 a month.
At-Fault Accident: $371 a month.
Failure to Stop at a Red Light: $451 a month.
Car insurance providers also use your credit rating to calculate your rates. It gives them a perspective on how financially responsible you are and how likely you are to miss a premium payment. Zimlon provides a breakdown of insurance rates based on credit rating tier:
Poor (300 to 579): $130 a month.
Fair (580 to 669): $108 a month.
Good (670 to 739): $83 a month.
Very Good (740 to 799): $78 a month.
Exceptional (800 to 850): $68 a month.
Finally, insurance providers look at your ZIP code to see if you live in an area with high rates of car theft and vandalism. According to SmartFinancial, here's what you can expect to pay depending on what Rock Hill ZIP code you live in:
29730: $125 a month.
29732: $134 a month.
29733: $581 a month.
Car Insurance Discounts for Rock Hill Drivers
Even if you're a younger driver or you have a poor credit rating, you can save money on your car insurance by qualifying for discounts. Bankrate recommends that you look into the following discounts:
Safety Feature Discounts: If your car features the latest safety technology or you equip it with an anti-theft device, you can earn a discount.
Payment Discounts: Many providers offer discounts to customers who pay their premiums in full instead of in monthly installments. If you use the automatic payment feature or enroll in paperless billing, you could also see some savings.
Safe Driver Discounts: If you haven't filed any claims with your provider, you may qualify for a safe driver discount. This type of discount is also available to drivers who track their driving habits with a smartphone app.
Bundling Discounts: Providers often reward customer loyalty by giving discounts to customers who bundle their homeowner's policy and car insurance policy.
Now that you know how car insurance providers calculate rates, you can make an informed decision about which policy is right for you. By doing your due diligence, you can find the best policy in Rock Hill at a great price.
Check this out if you need additional information, resources, or guidance on car insurance.
Sources:
Cheap Auto Insurance Quotes in Rock Hill, SC (2021) | insurify.com
Rock Hill, SC Car Insurance | compare.com
Why is South Carolina Car Insurance So Expensive? | wallethub.com
Rock Hill, SC Auto Insurance Rates, Quotes, Agents & Reviews | zimlon.com
Rock Hill Car Insurance | smartfinancial.com
Best car insurance in South Carolina for 2021 | bankrate.com
Cheapest Car Insurance in South Carolina: Everything You Need to Know | caranddriver.com
South Carolina Car Insurance Laws: Everything You Need To Know | caranddriver.com
This content is created and maintained by a third party, and imported onto this page to help users provide their email addresses. You may be able to find more information about this and similar content at piano.io
Source link