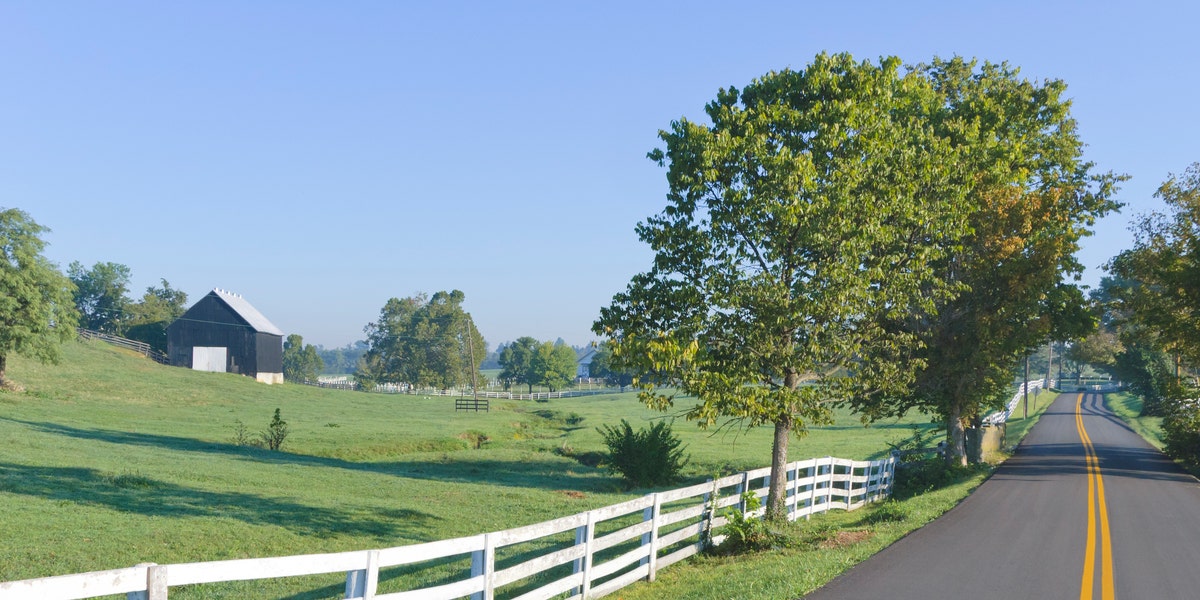 If you're planning to purchase car insurance, Lexington, Kentucky, offers plenty of options. However, auto insurance costs in this city are comparatively high, and they can vary greatly from one insurance company to another. Luckily, you can take a wide range of measures to keep your premium low, from shopping around to maintaining a good driving record. Find out how car insurance works in Lexington in this comprehensive guide:
What Is the Minimum Auto Insurance Coverage Required in Lexington?
In Kentucky, it's mandatory for every driver to buy a car insurance policy that includes liability insurance and personal injury protection. According to Nerdwallet, the minimum liability coverage limits are as follow:
Individual bodily injury liability: $25,000.
Per-accident bodily injury liability: $50,000.
Per-accident property damage liability: $25,000.
Is Minimum Car Insurance Coverage Enough?
Purchasing only the minimum auto insurance coverage required in Kentucky may be an effective way to keep your auto insurance cost low. Nonetheless, it can lead to substantial financial losses if you get involved in an accident. A minimum coverage policy doesn't come with collision or comprehensive coverage. If your policy is exhausted in an accident, you can face a huge price tag. To ensure you have enough financial protection, QuoteWizard recommends buying these coverage limits:
Bodily injury liability: $100,000 per person and $300,000 per accident.
Property damage liability: $100,000 per accident.
Collision and comprehensive coverage.
What Is the Average Cost of Auto Insurance in Lexington?
The Zebra found in a survey that motorists in Lexington pay an average of $1689 a year for car insurance. That's cheaper than the statewide average of $2208 and costlier than the national average of $1548.
How Are Car Insurance Rates Determined in Lexington?
In Lexington, auto insurance companies come up with quotes based on a variety of factors, including:
Driving Record
Keeping a clean driving record is one of the best ways to save on auto insurance. Insurance companies typically reward safe drivers with affordable premiums and charge those with previous at-fault accidents or traffic violations higher rates. For example, drivers in Lexington who have committed reckless driving offenses pay $819 more each year compared to the average driver. A speeding ticket may result in a $278 rate increase, while a DUI can cause you to pay $1027 more.
Take a look at the average auto insurance costs for Lexington drivers with previous accidents and violations:
At-fault accident with damages under $1000: $2408 per year.
At-fault accident with damages above $2000: $2635 per year.
DUI: $2716 per year.
Reckless driving: $2508 per year.
Driving 16 to 20 mph over the speed limit: $1967 per year.
Location
The location of your home in Lexington can also affect how much you pay for auto insurance. Uninsured motorists, auto thefts, and criminal activities vary from one ZIP code to another. If you reside in an area with a negative reputation, your car insurance provider may deem you riskier to insure. As a result, your premium will likely be higher than another person who resides in a safer part of the city. In Lexington, auto insurance prices increase by 22 percent or $308 per year from ZIP code 40510 to 40598.
Age
Drivers in Lexington who enjoy the most favorable car insurance rates are those in their 50s, paying an average of $1435 a year. The average cost for drivers in their 60s is $1474, which is only slightly higher. Teenagers pay more for auto insurance than any other age group. If you're a teen motorist, aging out of your teenage years is one of the easiest ways to reduce your premium. In Lexington, the average car insurance cost of teen drivers is $4320 higher than that of drivers in their 20s.
Below are the average auto insurance rates for different age groups in Lexington:
Teens: $6616 per year.
20s: $2296 per year.
30s: $1644 per year.
40s: $1539 per year.
50s: $1435 per year.
60s: $1474 per year.
70s: $1802 per year.
Marital Status and Gender
In many other places, married drivers pay less for auto insurance than single drivers. However, in Lexington, these two marital status groups pay the same rates. Also, drivers who are widowed usually get lower premiums than those who are single. Surprisingly, widowed motorists in Lexington pay more than their single counterparts. Your gender may also have an impact on your car insurance cost. In Lexington, male drivers pay $28 less per year than female drivers.
Check out the average auto insurance premiums in Lexington by marital status and gender:
Married: $1534 per year.
Single: $1534 per year.
Divorced: $1689 per year.
Widowed: $1595 per year.
Male: $1689 per year.
Female: $1717 per year.
Credit Score
Improving your credit score is another great way to keep your auto insurance rate low. In Lexington, motorists who successfully climb to the "exceptional" credit tier from the "very poor" tier reduce their car insurance costs by an average of 60 percent. Merely improving from the "very poor" bracket to the "fair" bracket corresponds with a $1445 premium reduction.
The following are the average car insurance costs in Lexington by credit score:
Exceptional: $1384 per year.
Very good: $1554 per year.
Good: $1689 per year.
Fair: $2047 per year.
Very poor: $3493 per year.
What Are the Most Affordable Auto Insurance Companies in Lexington?
Your auto insurance rate may vary significantly depending on your choice of insurance company. As such, it's essential to thoroughly compare quotes and carefully select your insurer. In Lexington, State Farm is the car insurance provider that offers the lowest rates. Below are a few of the best options for cheap auto insurance in Lexington:
State Farm: $1021 per year.
Kentucky Farm Bureau: $1056 per year.
GEICO: $1115 per year.
Liberty Mutual: $1757 per year.
Progressive: $1928 per year.
Doing comparison shopping to find the best auto insurance deal in Lexington may take a substantial amount of time. However, it's worth the extra effort because it can help you save a lot of money over the long run.
Check this out if you need additional information, resources, or guidance on car insurance.
Sources:
Best Cheap Car Insurance in Kentucky for 2021 | nerdwallet.com
Best Car Insurance Rates in Lexington, KY | quotewizard.com
Lexington, KY Car Insurance | thezebra.com
Comprehensive Car Insurance: Everything You Need to Know | caranddriver.com
Does Credit Score Affect Car Insurance | caranddriver.com
Car Insurance Company List | caranddriver.com
Car Insurance | caranddriver.com
This content is created and maintained by a third party, and imported onto this page to help users provide their email addresses. You may be able to find more information about this and similar content at piano.io
Source link