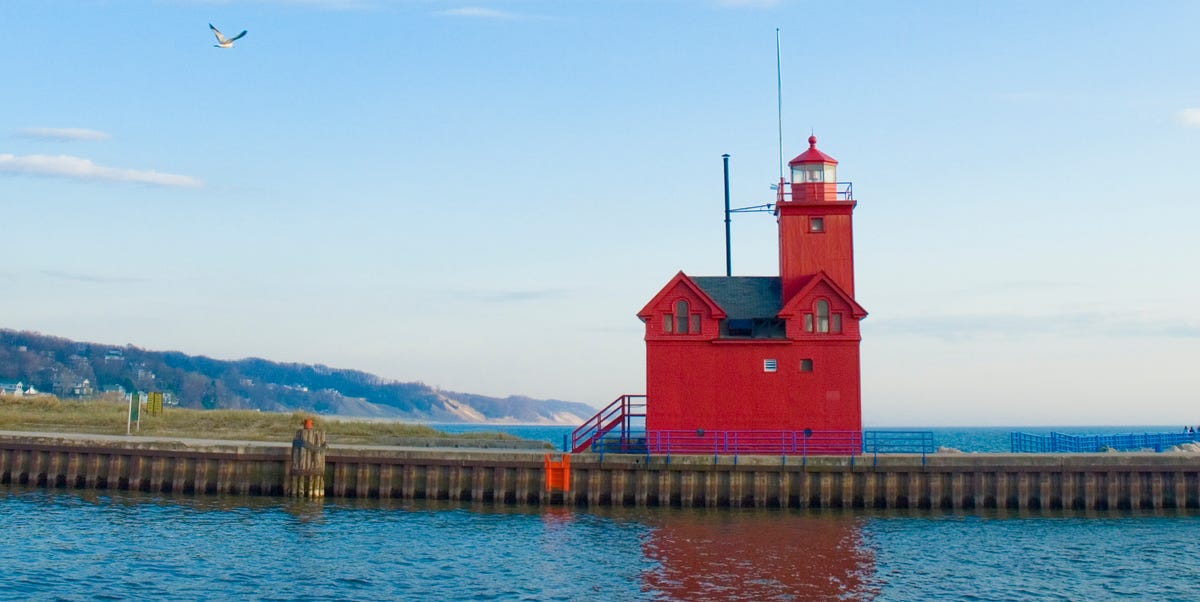 Car insurance in Holland, Michigan, can be expensive as the state has some of the highest insurance rates in the country. Understanding Michigan's latest insurance law changes and how to compare prices can help you find the right provider for you.
Car Insurance Holland, MI Requirements
Car insurance is a requirement in Holland, Michigan. All drivers must carry a minimum of the following coverage:
$50,000 bodily injury liability per person
$100,000 bodily injury liability per accident
$250,000 personal injury protection
$1 million property protection insurance
Michigan is a no-fault auto insurance state. This means that regardless of who is responsible for a car accident, each driver will file a claim with their own insurance company. Because of this, no-fault states often have the highest rates. When you add on the requirement of personal injury protection, rates for insurance can become even higher.
Michigan recently changed its auto insurance requirements. In addition to the already existing no-fault policy, some Michigan drivers are no longer required to carry no-fault medical coverage. The state expects this to decrease the average rate of insurance. According to the Holland Sentinel, this previously required level of coverage, also known as personal injury protection, accounted for as much as a 50 percent increase in rates.
Under the new laws, drivers with private insurance or Medicare may opt out of personal injury protection coverage. Looking more into these recent changes can help you determine if you qualify.
How Much Is Car Insurance in Holland, MI?
Currently, Michigan is the most expensive state in the U.S. for auto insurance. The average full-coverage insurance policy in Michigan is $4356 per year. Progressive usually has the best rates in Holland, Michigan, with an average rate of $1500 per year, according to ValuePenguin. Progressive is also the cheapest for minimum coverage, with an average annual rate of $947 per year.
The specific area in which you live in Holland, Michigan, can also affect your rates. These fluctuations are based on the number of accidents and theft rates in the area. Some of the cheapest zip codes in Holland include 49422 and 49423.
Do You Need Full Coverage in Holland, Michigan?
With car insurance rates being so high in Michigan, many drivers may wonder if they need to carry full coverage. Full coverage is a policy that includes comprehensive and collision coverage. This means it covers your damages and medical bills, even if you are responsible for an accident. It covers damages that are not accident-related, such as theft or weather damage. In general, full coverage insurance in Michigan is about 101 percent higher than minimum coverage.
You can evaluate your insurance needs by considering the following:
The value of your vehicle: Consider how much it will cost out of pocket to repair or replace your vehicle if you are in an accident. Evaluate the increased cost of insurance and the replacement cost.
If you have a loan: If you have a loan on your vehicle, you may be required to carry a full coverage policy. Always check with your lender before dropping full coverage.
If you have a lease: Most leasing companies require that you carry full coverage. Again, check with your provider if you are considering dropping full coverage.
Your budget: It can be helpful to consider your budget and how much you can afford to pay for insurance each month.
If you drive a vehicle that is expensive to replace, or you're required to carry full coverage, it may be costlier to decline it. There may be other ways that you can offset the high costs of a full coverage policy instead, like adjusting your deductible or price shopping to find an affordable policy.
Factors That Influence Insurance Rates in Michigan
While the specific factors that insurance companies in Michigan use to calculate rates vary, most consider the following:
Driving record: Your driving record has one of the biggest influences on your rates. Drivers with a perfect driving record will usually enjoy the best rates, sometimes as much as a 50 percent discount.
DUI: A DUI on your record can lead to expensive rates. According to ValuePenguin, Progressive has the cheapest increase in rates if you have a DUI.
Age: Age is a significant factor when calculating insurance rates. Younger drivers pay a lot more than older drivers, sometimes up to 257 percent more than drivers in their 50s.
Credit score: Credit score is often correlated with risk level. Drivers with a higher credit score may receive discounts.
These are a few of the biggest factors that go into your insurance rates. Other things that providers may consider include gender and marital status.
Insurance Providers in Holland, Michigan
Michigan drivers have a lot of insurance options. Here are a few of the top providers:
Progressive
Frankenmuth
Auto-Owners
State Farm
Hanover
AAA
Allstate
USAA
Secura
Nationwide
Travelers
A few affordable insurance providers in Holland, Michigan, include Auto-Owners and Progressive. Travelers is one of the best-rated providers in the state, and younger drivers may find the best rates with Secura. Of course, it is important to shop around with your factors to find a provider that fits your needs.
How to Find the Best Car Insurance Rates in Holland, MI
Car insurance in Holland, Michigan, can be more expensive than in other U.S. states. However, there are ways you can save.
Doing your research and shopping around can help you find the right insurance provider based on your needs at a price within your budget. It is essential to do your research with Michigan's new insurance laws. In addition, maintaining a good driving record that is free of traffic violations or DUIs is crucial in obtaining affordable rates. Finally, reconsider your insurance needs any time your situation changes.
Car insurance in Holland, Michigan, doesn't have to break the bank. With Michigan's recent no-fault law changes and knowing how to compare prices, you can find an affordable policy.
Check this out if you need additional information, resources, or guidance on car insurance.
Sources:
Michigan Launches Consumer Website, Hotline for New Auto Insurance Questions | hollandsentinel.com
Best Car Insurance Rates in Michigan | valuepenguin.com
No Collision Coverage: Everything You Need to Know | caranddriver.com
Full Coverage Insurance Quotes: Everything You Need to Know | caranddriver.com
This content is created and maintained by a third party, and imported onto this page to help users provide their email addresses. You may be able to find more information about this and similar content at piano.io
Source link