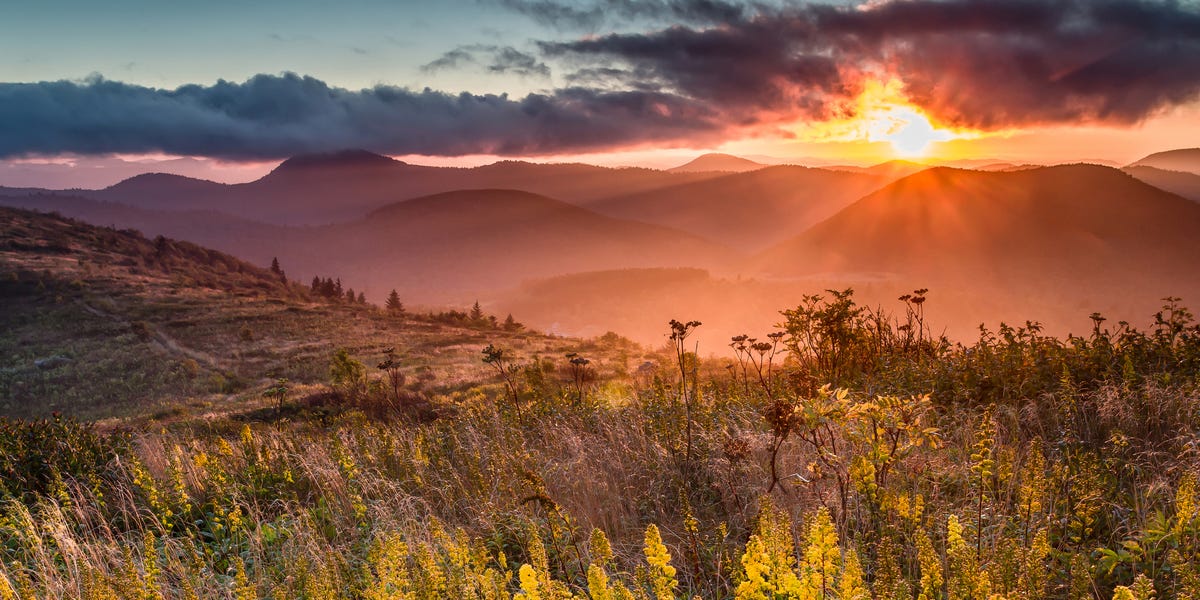 Fine Art Images by Rob Travis PhotographyGetty Images
Finding car insurance in Concord, NC, doesn't have to be difficult. When you consider the factors that providers calculate to develop your rate, you can use this information to find the best policy.
Car Insurance Concord, NC Requirements
The minimum insurance requirements in Concord, North Carolina, include:
$30,000 bodily injury liability per person
$60,000 bodily injury liability per accident
$25,000 property damage liability per accident
$30,000 uninsured motorist coverage per person
$60,000 uninsured motorist coverage per accident
$25,000 uninsured property damage coverage per accident
Additionally, North Carolina laws require all drivers to carry their proof of insurance on them at all times. If you are renewing your vehicle's registration or in a car accident, you may have to show proof of insurance.
How Much Is Car Insurance in Concord, North Carolina?
Car insurance in Concord, North Carolina, is $135 per month. This is higher than the state's average of $61 per month and the national average of $65 per month. You may notice variations among insurance prices even within the same city. Some of the cheaper zip codes in Concord include 28025 and 28027.
Do You Need Full Coverage in Concord, NC?
Full coverage is costlier than minimum coverage but may be worth it for the additional coverage. Whether or not you need full coverage in Concord, North Carolina, will depend on a few key factors. While minimum coverage covers damages you cause to another driver's vehicle, it does not cover your own. If you are involved in an accident, you may have to cover repair or replacement costs yourself. Consider the value of your vehicle compared to the price you pay for full coverage.
Additionally, lenders often require drivers to carry full coverage to protect their investment. A full-coverage policy provides you with comprehensive and collision coverage. This protects your damages from an accident, as well as non-accident-related damages, like theft.
Instead of deciding on full coverage, you may decide to reduce your insurance liabilities using other methods, like adjusting your deductible. A deductible is the amount of money you have to pay out of pocket to use your benefits. A higher deductible means lower monthly payments.
Top Insurance Providers in North Carolina
Here are a few of the top insurance providers in Concord, North Carolina:
Safeco
Dairyland
Direct Auto
North Carolina Farm Bureau
Allstate
Progressive
GEICO
Nationwide
Erie
State Farm
In addition to comparing prices among these top providers, it can also be helpful to look at customer reviews and satisfaction ratings. Places like the NAIC Complaint Index and the J.D. Power Claims Satisfaction can provide you with useful information about any insurance provider you're considering.
How Age Affects Insurance Rates in Concord, NC
Age is one of the biggest factors that affect your insurance rates. Teen drivers usually receive the highest rates because of their minimal driving experience. In fact, according to Zebra, teen drivers pay on average $2243 per year. This is compared to Concord's lowest age bracket, which includes drivers in their 50s and 60s, who pay, on average, $932 per year.
The cheapest rates for teen drivers in Concord, NC, according to Smart Financial, are with Direct Auto and North Carolina Farm Bureau. However, because teen drivers pay the highest rates, they may need to request more quotes to find an affordable policy.
How Driving Record Affects Insurance Rates in Concord, NC
Your insurance rates are also directly affected by your driving record. The biggest increase in rates comes from a DUI or reckless driving charge on your record. The cheapest provider for drivers who have a less than perfect driving record is usually with Erie. However, if your driving record contains numerous speeding tickets, you may find the best rates with North Carolina Farm Bureau.
Maintaining a good driving record is one of the best ways to keep your insurance rates affordable in Concord, NC. A DUI can lead to as much as a $3552 per year increase in insurance rates.
Other Factors That Influence Your Insurance Rates in Concord
Other factors besides age and driving record that can influence your rates include the following:
Marital status: While married drivers typically pay less than single drivers in other states, this is not the case in Concord, NC. According to The Zebra, married drivers pay $1001 per year, compared to single drivers who average $994 per year.
Credit rating: Making on-time payments and keeping a good credit score can also help you save when it comes to insurance. Drivers with a perfect credit score pay, on average, $943 per year, compared to drivers with poor credit who pay, on average, $1497 per year.
Your vehicle: Even the vehicle you drive will influence your rates. Vehicles with a higher repair or replacement cost will usually cost more to insure.
Consistent coverage: Insurance companies will often charge you a higher rate if you don't currently have insurance. This is why it is important to maintain coverage until you choose a new policy.
Insurance companies weigh these factors differently. When you obtain price quotes from numerous providers, you are likely to notice a significant difference, so make sure to shop around before deciding.
How to Get the Best Insurance Rates in Concord, NC
Here are a few ways that you can save on your insurance rates in Concord, North Carolina:
Compare prices: Comparing prices among different insurance providers is one of the best ways to save on your car insurance.
Consider your insurance needs: The price difference between the minimum and full coverage insurance is usually a lot. So consider how much insurance you need when shopping.
Consider telematics insurance: Telematics insurance may be an option for drivers who don't commute long distances.
Take advantage of discounts: Discounts are another great way to reduce your monthly insurance costs.
There are several ways to reduce your insurance costs. First, continue reevaluating your insurance needs and obtain new quotes if your payments increase.
Car insurance in Concord is affordable when you know how to compare prices. Focus on the factors that increase your rates and compare available providers.
Check this out if you need additional information, resources, or guidance on car insurance.
Sources:
Concord Car Insurance | smartfinancial.com
Concord, NC Car Insurance | thezebra.com
Best Car Insurance in North Carolina | caranddriver.com
Collision Deductible: All You Need to Know | caranddriver.com
This content is created and maintained by a third party, and imported onto this page to help users provide their email addresses. You may be able to find more information about this and similar content at piano.io
Source link