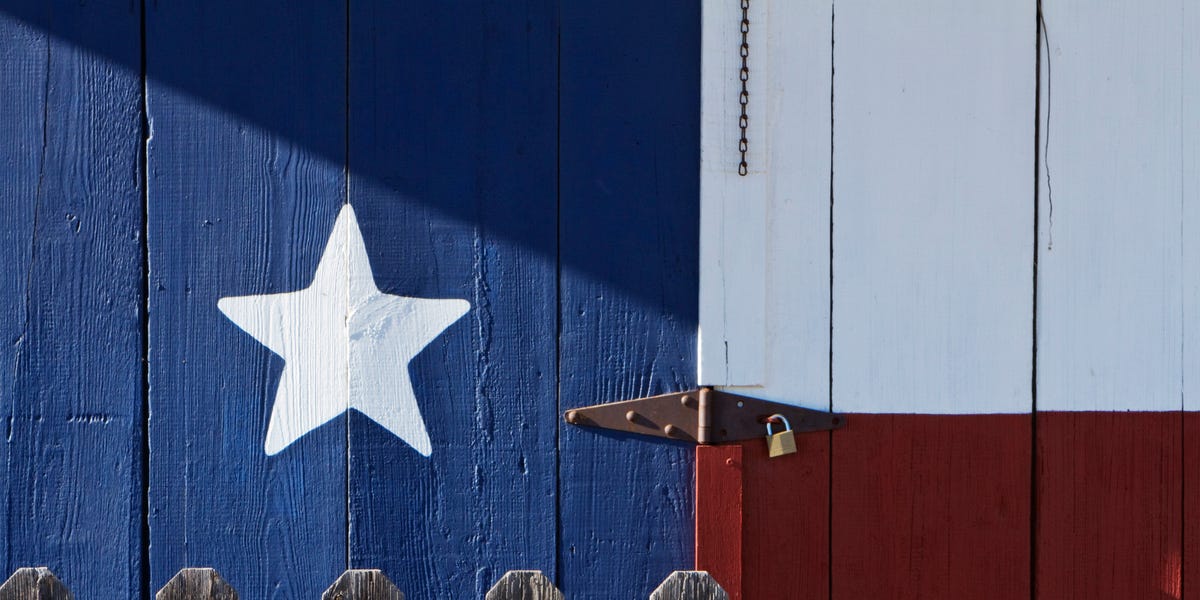 Beaumont drivers pay an average of $1529 a year for annual auto insurance coverage according to finance website The Zebra. In comparison, the statewide Texas average annual premium is $1415 and U.S. drivers overall pay an average of $1548. When shopping for car insurance in Beaumont, Texas, use this guide to find the coverage you need at a price that fits your budget.
Most Affordable Auto Insurance Providers in Beaumont
The Zebra reports that these Beaumont insurance companies have the lowest average annual rates for auto coverage:
Allstate: $2441.
Geico: $1329.
State Farm: $1440.
USAA: $1318 (available only to members of the military and their families).
Value Penguin reviewed average auto insurance premiums for drivers across Texas. They found that these providers offer the lowest annual minimum coverage rates in the state:
Chubb: $913.
Dairyland: $831.
Fred Loya: $545.
Nationwide: $926.
State Farm: $527.
USAA: $425.
Insurify found the cheapest average monthly rates for Texas drivers from these providers:
Allstate: $96.
Direct Auto: $144.
Geico: $127
Progressive: $54.
State Farm: $113.
Their researchers gathered these rates with a sample profile of a 30-year-old male Texan with minimum coverage on his 2012 Honda Accord. These rates assume that the driver does not have a history of traffic violations or at-fault accidents in the past several years.
Beaumont Auto Insurance Rates by Age Group
Insurance companies charge young drivers more because of their higher risk of accidents. Older drivers also pay more than middle-aged drivers for coverage in Beaumont. The Zebra lists these average annual costs by age group for Beaumont drivers:
Adolescents: $3924.
20s: $1988.
30s: $1505.
40s: $1465.
50s: $1331.
60s: $1379.
70s: $1701.
Beaumont Auto Insurance Rates With Claims and Violations
A history of accidents, claims, traffic tickets, and other driving issues will result in higher auto insurance rates. The Zebra reports these average costs for annual coverage in Beaumont with a less than perfect motor vehicle history:
Speeding ticket: $1661.
At-fault accident: Up to $2324 depending on damages.
Reckless driving: $2383.
Driving under the influence (DUI): $2401.
According to Value Penguin, Fred Loya offers the lowest rates for Texas drivers who have had an at-fault accident. Their researchers note that drivers in this group may also access affordable average premiums from State Farm, USAA, Geico, Nationwide, Dairyland, Chubb, Allstate, and MetLife.
Few auto insurance providers agree to cover drivers who have been arrested for DUI. However, Insurify recommends these companies with average monthly rates as follows for Texas motorists in this predicament:
Allstate: $47.
Republic Indemnity: $55.
Texas Farm Bureau Group: $50.
Some drivers have to file SR-22 insurance. This certificate notifies the state that high-risk drivers have the appropriate coverage. Providers offering SR-22 certificates in Texas currently include:
Affirmative.
Anchor.
Ameriprise.
Aggressive.
Carnegie Insurance.
Direct Auto.
Elephant.
Dairy Land.
Esurance.
Farmers Insurance.
Farm Bureau.
Financial Services.
Foremost Insurance Group.
Geico.
Gainsco Auto Insurance.
Infinity.
Mercury.
Hallmark.
Mendota.
National General.
Safe Auto.
Progressive.
Personable.
Safeco.
Stillwater.
Safeway.
Star Canyon.
The General.
Acceptance.
Titan.
Victoria.
Beaumont Auto Insurance Rates by Credit Tier
Credit rating can impact the amount you pay for auto insurance. Insurance companies believe that drivers who have poor credit have a higher risk of accidents, resulting in inflated premiums. According to the Zebra, these are the average annual auto insurance rates for Beaumont drivers by credit tier:
Excellent: $1254.
Very Good: $1417.
Good: $1529.
Fair: $1912.
Poor: $3259.
Best Texas Auto Insurance Providers
Insurify ranks drivers with its special composite score, compiled from customer ratings as well as industry sources such as AM Best, Moody's, Standard & Poor, and J.D. Power and Associates. Based on this data, they recommend these insurance firms with the highest ratings out of a possible 100 points:
Allstate: 85.
American Family: 89.
Geico: 88.
Liberty Mutual: 82.
Mercury: 81.
Nationwide: 89.
Progressive: 80.
State Farm: 88.
Value Penguin recommends these insurance firms based on their low customer complaint ratios from the National Association of Insurance Commissioners. The lower the number, the fewer customer complaints the company received relative to its market share:
Allstate: 0.639
Chubb: 0.233
Consumers County Mutual: 0.294
Farmers Insurance: 0.142
Geico: 0.357
Liberty Mutual: 0.79
MetLife: 0.77
Nationwide: 0.346
Progressive: 0.345
State Farm: 0.661
Texas Farm Bureau Insurance: 0.368
Texas Auto Insurance Requirements
Texas requires auto owners to carry liability insurance of at least $30,000 per person and $60,000 per accident for bodily injury liability as well as $25,000 for property damage liability (sometimes called 30/60/25 coverage). These policies cover claims for injury and damage costs if the policyholder causes an accident. You may want to buy higher levels of liability coverage since injured individuals can file a lawsuit against you if your policy does not pay for the full extent of their related expenses.
Texas also mandates that insurance companies offer personal injury protection (PIP) insurance. Drivers who do not want PIP must decline in writing. This policy covers expenses related to auto accident injuries such as domestic replacement services, lost wages, and medical bills.
Beaumont residents must carry auto insurance on any vehicles they plan to drive or park in Texas. You must show your insurance card anytime you have an auto accident, renew your car registration, or have been requested by law enforcement to do so. Failure to do so can result in fines ranging from $175 to $350 for the first offense. Beaumont has its own regional service center of the Texas Department of Motor Vehicles, where drivers can renew their registration, pay fines, and obtain required driving documents.
Shopping around for insurance quotes from several providers can help you save on auto coverage since every firm has its own unique pricing model. Check this out if you need additional information, resources, or guidance on car insurance.
Sources:
What's the average cost of car insurance in Beaumont? | thezebra.com
The Cheapest — and Best — Texas Car Insurance Companies (2021) | valuepenguin.com
Cheap Auto Insurance Quotes in Texas (2021) | insurify.com
2012 Honda Accord EX-L 4dr V6 Auto W/Navi Features And Specs | caranddriver.com
Car and Driver: Car Insurance | caranddriver.com
This content is created and maintained by a third party, and imported onto this page to help users provide their email addresses. You may be able to find more information about this and similar content at piano.io
Source link