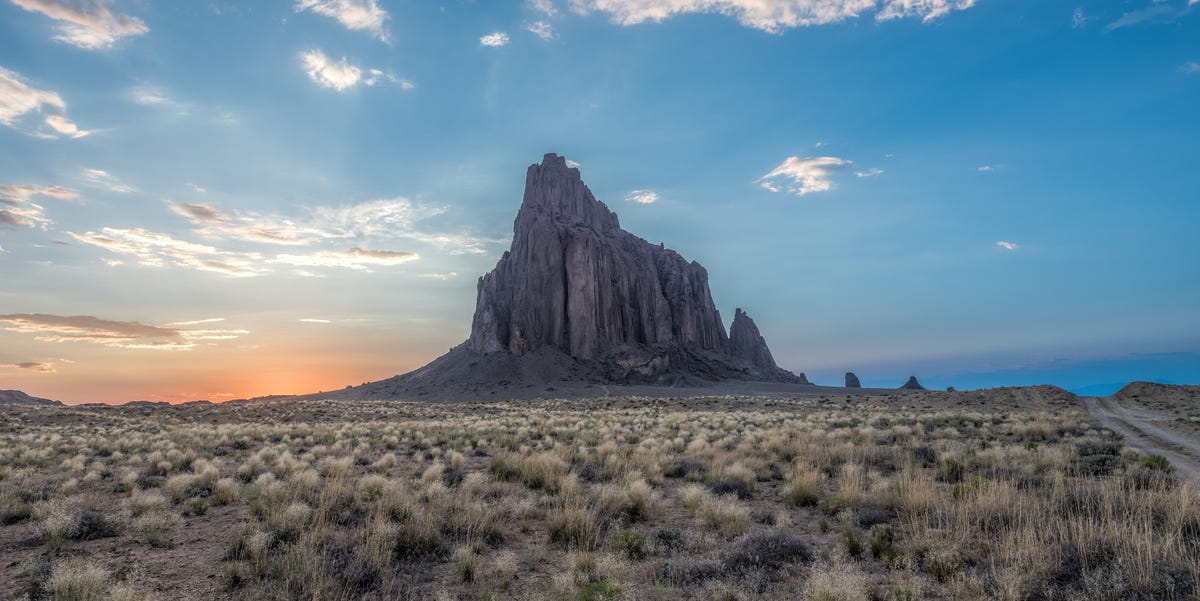 Do you need affordable auto insurance Farmington, New Mexico? Knowing what factors go into your insurance rates can help you find the best rates when shopping around. You can also use the tips below to reduce your insurance rate even more.
Auto Insurance Farmington, New Mexico Requirements
Auto insurance is a requirement for all drivers in Farmington, New Mexico. All drivers must carry the following:
$25000 bodily injury liability per person.
$50000 bodily injury liability per accident.
$10000 property damage liability per accident.
This is considered the minimum required insurance coverage. Some drivers may need additional insurance in the form of full coverage. Full coverage is a type of policy that includes comprehensive and collision coverage.
Driving without insurance in New Mexico is illegal, and could result in a $300 fine and up to 30 days in jail time. You can also expect an increase in your insurance rates if fined.
How Much is Auto Insurance Farmington, New Mexico?
Auto insurance in Farmington, New Mexico, is slightly lower than the state's average of $116 per month, with an average monthly rate of $101, according to data from Smart Financial. Of course, your rates will vary depending on many factors. Some of these factors include your age, gender, marital status, and location.
Additionally, the level of coverage you carry makes a big difference in rates. If you carry the minimum level of coverage, you can expect lower monthly payments, but may have to cover any damages or losses yourself in an accident.
While full coverage is more expensive, it does provide you with more protection. If your vehicle is totaled or stolen, depending on the details of your policy, your insurance provider may cover it.
Best Insurance Providers in Farmington, New Mexico
Here are a few of Farmington, New Mexico's, top insurance providers:
Progressive.
Allstate.
Travelers.
Nationwide.
USAA.
Farm Bureau.
Metropolitan.
Central Mutual.
Encompass.
Safeco.
USAA tends to have the cheapest auto insurance rates in Farmington, NM, regardless of your age or driving record. USAA is available to active military members and their families. The next cheapest provider is usually Farm Bureau, with an average monthly rate of $82.85, according to Smart Financial.
Companies like Allstate and Encompass have the superior customer satisfaction ratings in Farmington, New Mexico. These reviews are based on previous customer interactions. You can also measure your customer experience with each provider when requesting quotes.
How Insurance Rates are Calculated in Farmington, New Mexico
While different insurance companies calculate things like age and location differently, you can expect them to all include the following factors:
Age
Younger drivers pay more for car insurance in Farmington. According to Insurify, teen drivers pay on average $152 per month. Opposite of that, drivers in their 70s pay on average just $84 per month.
Driving record
Insurance companies consider risk based on driving records. Certain things like a DUI or numerous violations can significantly increase your rates.
Location
Your location, even within Farmington, also affects your rates. Drivers within the 87402 zip code usually receive the cheapest rates compared to 87499, who have the highest insurance rates.
Your vehicle
The vehicle you drive, including its make and model, also impacts your rates. Safer vehicles, like SUVs, tend to have cheaper rates than sports cars that cost more to replace.
Your level of coverage
The level of coverage you carry will also affect your rates. Minimum coverage policies tend to be cheaper than full coverage. However, you may need full coverage.
Your deductible
Most insurance companies allow you to adjust your deductible. A higher deductible can reduce your monthly payments, but will increase out of pocket costs if you have to file a claim. If you can afford a few more dollars each month, you may increase your protection by lowering your deductible.
Available discounts
Some insurance companies also offer discounts. If you qualify for certain discounts, like multi-policy or multi-driver discounts, you may receive lower rates.
Available programs
Similar to discount programs, some insurance companies also have alternative insurance policies. One of these is a telematics program, which charges based on mileage driven.
As you can see, insurance companies consider many things when calculating your rates. That is why you will often receive significantly different rates among providers. It's also why it is so important to price shop.
Additionally, it is always a good idea to check with your provider regularly to find out if you qualify for any new insurance discounts.
How to Price Shop for Insurance in Farmington, New Mexico
Price shopping is important in order to get the best insurance rates, regardless of where you live. The following tips can help you find the best insurance rates in Farmington, New Mexico:
Collect numerous price quotes: Collecting numerous price quotes from some of New Mexico's top providers can help you choose a rate that fits within your budget.
Be up-front about your information: Being up-front about things like your driving record and credit score can help you get the most accurate insurance prices.
Ask questions: Insurance quotes are not always easy to read. Ask questions regarding the monthly payment, deductible, and what coverages are included.
Check reviews: You can learn a lot from customer reviews. Look at things like customer satisfaction ratings and claims processes for each provider.
You have a lot of insurance options in Farmington, New Mexico. Pick a few top providers and request quotes using your information. Then, compare not only prices, but also things like deductible and coverage limits. If anything changes, like your driving record or living situation, it may be worthwhile to go price shopping again.
Auto insurance in Farmington, New Mexico, is affordable when compared to the rest of the country. You can always still find more ways to save by comparing prices and knowing the factors that go into your rates. Check this out if you need additional information, resources, or guidance on car insurance.
Sources:
Cheap Auto Insurance Quotes in Farmington, NM (2021) | Insurify.com
Farmington Car Insurance | SmartFinancial.com
Collision Deductible: All You Need to Know | Caranddriver.com
How Much is State Farm Car Insurance? | Caranddriver.com
This content is created and maintained by a third party, and imported onto this page to help users provide their email addresses. You may be able to find more information about this and similar content at piano.io
Source link