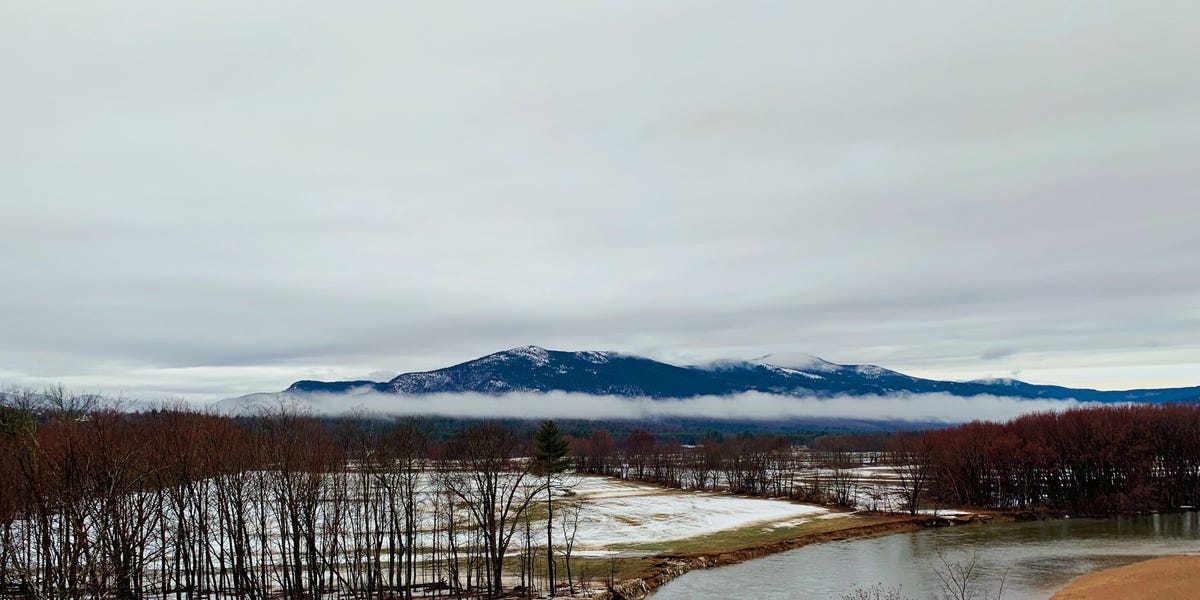 Paul Klenk / 500pxGetty Images
If you live in Conway, Arkansas, and you want to operate a motor vehicle on state roadways, Arkansas law mandates that you carry a minimum amount of auto insurance. Prices for auto insurance Conway, Arkansas, differ for each driver due to personal details such as age, driving history, and ZIP code.
Arkansas Auto Insurance Requirements
According to G&G Independent Insurance, Arkansas has a 25/50/25 liability rule. That means Conway drivers must include the following in their auto insurance policies:
Bodily Injury Liability: $25,000 per person/$50,000 per accident.
Property Damage Liability: $25,000 per person.
While meeting the state minimum allows you to operate a motor vehicle legally, it might not provide adequate coverage if you're in a severe accident. G&G Independent Insurance recommends raising your liability limits and adding comprehensive coverage to avoid having to pay out of pocket.
How Much Do Conway Drivers Pay for Auto Insurance?
According to SmartFinancial, Conway drivers pay, on average, $118 a month for auto insurance. That's higher than the statewide average of $113 a month but lower than the nationwide average of $137 a month. While Conway isn't as populated as some cities across the country, its population is rising compared to other cities in Arkansas. According to G&G Independent Insurance, Conway has a larger number of younger drivers on its roadways, which is why Conway drivers pay slightly more for insurance than other Arkansas drivers.
What Factors Affect Individual Auto Insurance Rates?
Because auto insurance companies customize rates according to a driver's personal profile, you could end up paying more or less for car insurance than the average Conway driver. SmartFinancial suggests you shop around for quotes from different companies because prices vary from one provider to the next, depending on the company's calculation formula. Here's what some of the leading insurance companies in Conway charge for a policy:
USAA: $71 a month.
Southern Farm Bureau: $101 a month.
Direct Auto: $105 a month.
State Farm: $109 a month.
SAFECO: $116 a month.
Nationwide: $136 a month.
Automobile Club of Missouri: $141 a month.
Shelter: $147 a month.
Farmers: $154 a month.
Columbia Insurance Group: $162 a month.
No matter which insurance company you're considering purchasing a policy from, you can count on your age to have a significant impact on how much you pay. Conway drivers in their 50s typically enjoy lower car insurance rates because the insurance industry considers them a responsible age group. On the other end of the spectrum, teen drivers in Conway pay the highest rates because they have the least driving experience. SmartFinancial provides a breakdown of auto insurance rates by age:
Ages 16 to 19: $219 a month.
Ages 20 to 29: $147 a month.
Ages 30 to 39: $106 a month.
Ages 40 to 49: $83 a month.
Ages 50 to 59: $73 a month.
Ages 60 to 69: $74 a month.
Ages 70 to 79: $91 a month.
If you want to keep your auto insurance costs at a minimum, maintaining a clean driving record is an absolute must. A speeding ticket, citation for running a red light, or an at-fault accident will trigger a rate increase. According to Insurify, here's what you can expect to pay if you have a recent violation on your record:
Speeding Ticket: $239 a month.
At-Fault Accident: $193 a month.
Failure to Stop at a Red Light: $293 a month.
Your credit score also impacts your insurance rates. Providers use your credit rating as an indicator of how financially responsible you are. Insurify provides a breakdown of auto insurance rates based on credit tier:
Poor: $224 a month.
Average: $209 a month.
Good: $204 a month.
Excellent: $194 a month.
Finally, your insurance provider will analyze your ZIP code to determine whether you live in an area with high rates of auto theft and vandalism. SmartFinancial reports the following rates for each Conway ZIP code:
72032: $114 a month.
72034: $120 a month.
72035: $92 a month.
Auto Insurance Discounts for Conway Drivers
Even if you live in a high-risk ZIP code or you have a less-than-perfect driving record, you can save money on auto insurance by qualifying for discounts. According to SafeButler, these are some of the most common discounts in the auto insurance industry:
Multi-Car Discount: If you own more than one vehicle, it's a good idea to insure them with the same company. Not only can this save you money, but it's also easier to manage your insurance policy.
Multi-Policy Discount: Bundling your homeowner's insurance with your auto insurance can also earn you a significant discount. Just make sure that your standalone policies aren't less expensive than any discount you might qualify for.
Education Discounts: Depending on your provider, you may qualify for an education discount if you're currently attending or a former student of a specific university. Some companies also offer discounts to drivers employed in advanced professions.
Safety Feature Discounts: Many providers will reward you with a discount if you purchase a vehicle that comes loaded with the latest safety technology. You could also qualify for a discount by adding an anti-theft device to your car.
Safe Driver Discount: If you manage to go for a specified period of time without any violations, accidents, or auto insurance claims, you should see significant savings, depending on your provider. Some auto insurance companies require you to track your driving habits with a smartphone app and will give you a customized discount based on how safely you drive.
Good Student Discount: If your teen driver maintains a 3.0 GPA or higher, they may qualify for a good student discount. Some companies extend this discount to college students under the age of 25.
Now that you're armed with this vital information regarding auto insurance in Conway, Arkansas, you should find it easier to decide which insurance policy is right for you. By doing your due diligence, you can get the best insurance policy at the fairest price.
Check this out if you need additional information, resources, or guidance on car insurance.
Sources:
Insurance in Conway, AR | gg-insurance.com
Conway Car Insurance | smartfinancial.com
Cheap Auto Insurance Quotes in Conway, AR (2021) | insurify.com
Best Auto Insurance in Conway, AR for 2021 | safebutler.com
Car Insurance For Teens: Everything You Need To Know | caranddriver.com
Car Insurance for Bad Drivers | caranddriver.com
This content is created and maintained by a third party, and imported onto this page to help users provide their email addresses. You may be able to find more information about this and similar content at piano.io
Source link