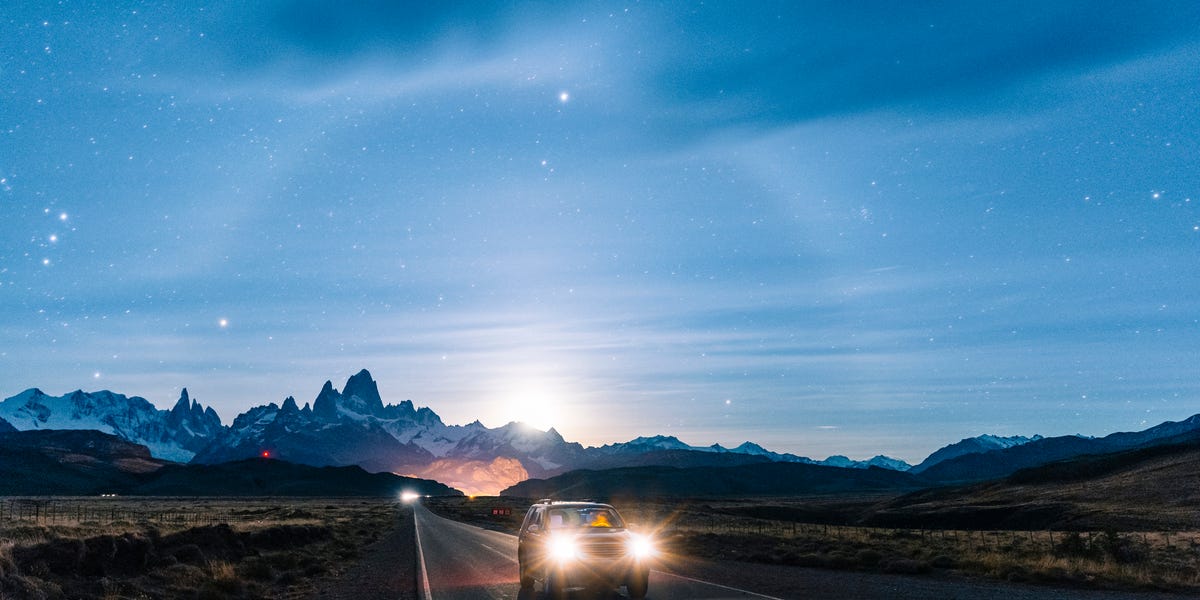 © Marco BottigelliGetty Images
Shopping for accessories for a Chevy Colorado might seem overwhelming since you have hundreds of options to consider. Once you figure out your budget and needs, you can narrow down your options and outfit your vehicle with the tp[ accessories that not only emphasize your style but also protect your investment.
What Are Accessories for Chevy Colorado?
Pickup trucks are a popular vehicle option, particularly among drivers who want the convenience of a passenger vehicle but need to have the option of hauling cargo or towing trailers. These accessories offer the following benefits:
Protects the truck: Any type of interior accessory, especially floor mats and seat cover, can protect the inside from daily wear and tear. Not only that, but if spills happen, they can keep the original material safe. All you need to do is remove the accessories and clean them instead of cleaning out the entire truck.
Enhances the appearance: Choosing grille guards, covers, and rails can change the truck's appearance, giving it a more rugged feel. Not only that, but these features can also prevent the vehicle if you're involved in collisions or minor accidents.
Improves performance: Your Colorado is built to impress, but adding certain accessories can enhance that performance. This includes exhaust systems, turbo upgrades, and engine gaskets.
Personalizes the truck: Since the Colorado is a popular pickup truck, it's natural that you'd want to add accessories to make it stand out. Choosing accessories specific to your likes is one way to do just that.
Types of Accessories for Chevy Colorado
With so many accessory options available, it can be difficult to choose which ones you need. The following are some of the more common accessory choices for the Chevy Colorado:
Trailer Hitch
As a midsize pickup truck, the Colorado can tow a class-leading 7,700 pounds behind a diesel inline-four engine. These trailer hitches fit securely onto your truck so you can securely tow trailers. Consider purchasing one with an adjustable ball mount, which can keep the trailer at a level height. This will also prevent the trailer from swaying, keeping you and others on the road safe.
Running Boards
Located at the bottom of the Colorado at the foot of the truck's door, running boards serve two main functions. The most obvious one is they act as a step to help you get in and out of the truck, while the other protects the vehicle from road debris. When you're driving, you might encounter rocks, dirt, and nails, and these boards can block this debris from being thrown high enough to scratch or damage the doors.
Fog Lights
Heavy fog, rain, and other inclement weather conditions can hinder your ability to see the road and make driving difficult. Fog lights are essential to your Colorado if you live in an area that often experiences weather like that. Located below the regular headlights, fog lights emit a wide beam of light shaped more like a bar to prevent it from being reflected off the fog.
Floor Mats
If you are using your Colorado as a work vehicle, it's imperative to have the top floor mats. Since the truck's interior is larger than a car, there's more room to collect debris and a higher potential for spills. Floor mats can protect your vehicle's floor from liquid, and they're easy to clean. Purchase customized floor mats to ensure they fit snugly and don't get caught underneath the pedals.
Bedliner
To protect your bed from scratches, dents, and gauges when hauling cargo, consider purchasing a bedliner. There are two types of liners available: spray-on and drop-in. The spray-on bedliner is essentially a painted bed truck that involves stripping the original coating off down to the bare metal. Professionals usually install this option. The drop-in bedliner is a hard plastic or rubber liner that fits your bed snugly. You can typically install this yourself.
How to Choose Accessories for Chevy Colorado
One of the most important factors when selecting accessories for your Colorado is to select ones that fit your truck perfectly. It's a good idea to select ones that were made specifically for the truck, as this ensures they won't move around and cause any type of damage.
How to Replace/Install Accessories for Chevy Colorado
Disclaimer: The guidelines in this story are general and not meant to replace instructions for your specific vehicle. Please consult your owner's manual or repair guide before attempting repairs.
Depending on what accessories you choose for your Colorado, installation and replacement should be rather straightforward. Follow these tips when it comes to adding these features to your truck:
Trailer Hitch
If you plan to secure the trailer hitch yourself, make sure you follow the manufacturer's instructions carefully. They must be installed correctly, otherwise you run the risk of your trailer disconnecting and potentially causing damage. You can always contact a mechanic to have it installed if you're concerned.
Running Boards
Elevate your Colorado for easier access, and locate the factory-provided holes for the running boards. Slot the brackets into the holes, and secure. Match the step rails to your brackets, and feed the bolts through the slats on the brackets. Tighten the full assembly.
Fog Lights
Remove the screws holding the plastic cover on the headlights. You will need to reach around the tires to access the panel. Grab the tabs on the old light, and pull the bulb out. Depress the top of the bulb from the rest of the wires, and remove it. Plug the new light into the wire harness, and put the new light in just how you removed the old one. Test the light before screwing the cover back on.
Floor Mats
To install new floor mats, simply remove the old ones and place the new ones inside. Buying ones that are custom-made for the truck can ensure they remain locked down on the driver's side. Consider hanging onto the old mats, and when you're ready to sell the truck, put them back in and they'll look as good as new. This can enhance its resale value.
Bedliner
Opting for a spray-on bedliner isn't a do-it-yourself project; you need a professional to complete this task. However, you can easily install a drop-in bedliner by following the manufacturer's instructions. It's smart to purchase one that's made specifically for your Colorado.
Where to Buy Accessories for Chevy Colorado
This content is created and maintained by a third party, and imported onto this page to help users provide their email addresses. You may be able to find more information about this and similar content at piano.io
Source link